MetLife (NYSE:MET) is a typical sleepy insurer. The company is a leading publicly traded diversified U.S. life insurance and financial services concern. However, most of the country associates the insurer with its long running affiliation with beloved Peanuts character Snoopy.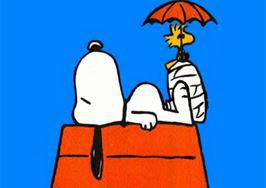 That is a shame as the company looks to be a solid long-term investment for a variety of reasons.
Valuation:
Let's start with the fact that the shares are cheap. MET goes for just over 9x trailing earnings and approximately 20% over book value. The shares yield 2.1% and the company should have good dividend growth in the years ahead as it tries to get back to the dividend payouts it provided before the financial crisis.
Rising Interest Rates:
Most pundits thought that interest rates would rise in 2014, a development that has not occurred as interest rates have had a decent decline to start the year. However, as the Federal Reserve continues to withdraw from previous liquidity support levels and the economy improves as the country emerges from one of the worst winters in the past two decades; interest rates seem destined to head higher from current levels.
This trend will boost both banks and insurers. Banks will see their net interest margins improve as the Federal Reserve keeps short rates near zero while long rates gain. Insurers should see improved performance in their investment portfolio as interest rates rise. Obviously, this would be a tailwind for MetLife and their brethren. I look for Financials to outperform the overall market through the rest of 2014.
A Growing International Presence:
Thanks to its purchase of ALICO from American International Group (NYSE:AIG) in 2010, MetLife has a growing presence in Asia where it now gets ~20% of its overall revenues. It has become a major player in Japan, the second largest life insurance market in the world.
Analyst Commentary:
The median price target by the 17 analysts that cover the stock is $60 a share, ~15% above the current stock price. Bank of America/Merrill Lynch added MetLife to its top list of recommendations this morning. Barron's also recently had a bullish piece on the company. If interest rates do indeed rise I would expect other analyst firms to follow suit. Finally, the shares could get a boost if and when it is not designated a systemically important financial institution. ACCUMULATE
Disclosure: I am long MET. I wrote this article myself, and it expresses my own opinions. I am not receiving compensation for it (other than from Seeking Alpha). I have no business relationship with any company whose stock is mentioned in this article.