Bank of America (NYSE:BAC) has slowly been rebuilding its earnings power since the financial crisis. Over the last five months, the stock has rewarded shareholders with a 20%-25% return. Last week, the stock pulled back as the Fed's stress tests brought increased scrutiny for the nation's largest banks.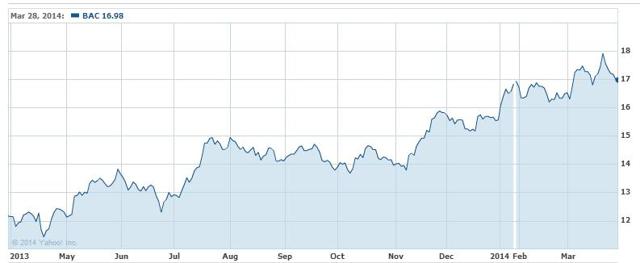 Click to enlarge
Source: Yahoo Finance
Bank of America's leverage continues to improve as the bank looks to test the 8.5 debt-to-equity ratio level within the next quarter.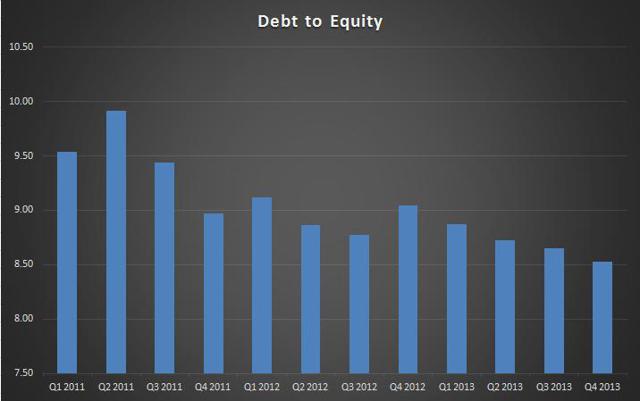 Click to enlarge
Source: Liabilities and book value in YCharts
Additionally, and unlike my analysis of Citigroup, Bank of America has a strengthening free cash flow position. In fact, in the fourth quarter, the company's trailing four-quarter free cash flow amounted to just under 5% of debt.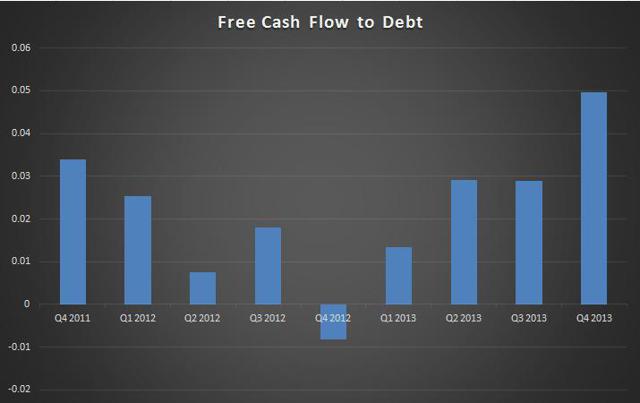 Click to enlarge
Source: Free Cash Flow info from YCharts
Despite the recent run-up in the stock, the company is still trading under book value. Thanks to last week's pullback, the stock is near 80% of book value.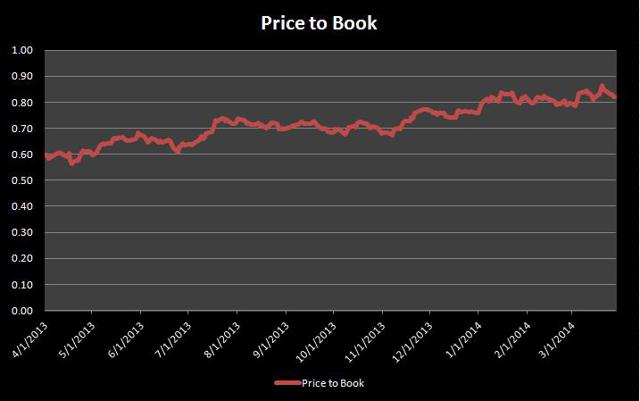 Click to enlarge
In terms of earnings, Bank of America just recently started showing measurable earnings, so the trailing PE only recently jumped on the chart. The stock has, however, traded right along the 13 times forward earnings axis.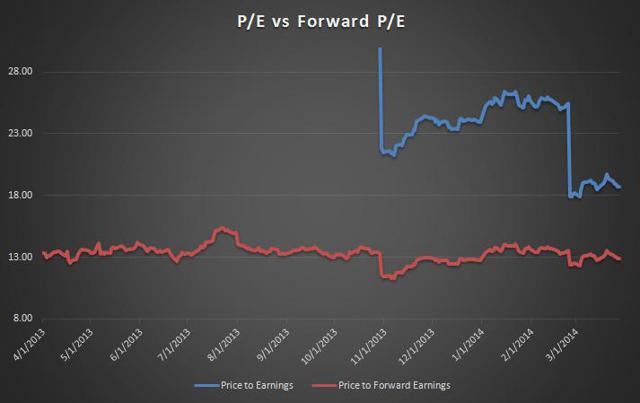 Click to enlarge
When looking at the past year's trading sessions, almost 50% of them traded within a very tight range of 13.25 to 13.75 times forward earnings.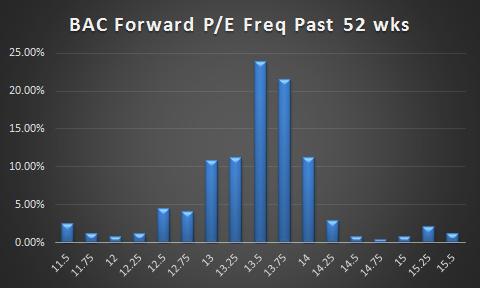 In 64% of trading sessions within the last year, Bank of America traded at 13.5 times forward earnings, or better. Taking that 13.5 multiple into account with future earnings provided by Sentieo (or Nasdaq), we can see the upside in BAC's stock price.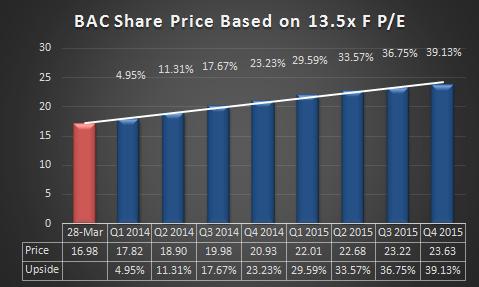 One final benefit to Bank of America's stock price is its strong earnings performance. The stock has beaten earnings for three consecutive quarters and five of the last six (not including the 0.00 in Q3 2012).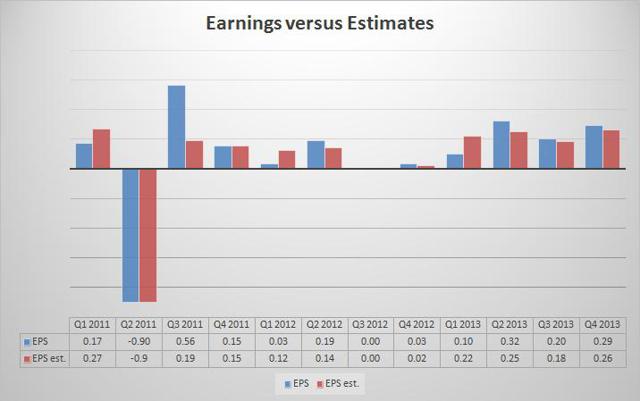 Click to enlarge
Source: CNBC
One risk to the stock would be worse-than-expected economic news. Financials are trading at such low multiples due to the freshness of the financial crisis and the capital challenges it created. Investors should realize that the P/E and P/B multiples of old will likely not be revisited in this business cycle or the next.
Disclosure: I have no positions in any stocks mentioned, and no plans to initiate any positions within the next 72 hours. I wrote this article myself, and it expresses my own opinions. I am not receiving compensation for it (other than from Seeking Alpha). I have no business relationship with any company whose stock is mentioned in this article.