Barnes & Noble Inc. (NYSE: BKS): Does the Nook stand a chance?
Earnings Estimates (High/Mean/Low): ($0.64)/($0.81)/($0.96)
The Street will be looking for some insight into the burgeoning e-reader wars when BKS reports fiscal Q4 earnings Monday after the bell. The report comes on the heels of BKS' 23% price drop for its e-reader, the Nook, to $199 as well as the announcement of a $149 WiFi-only version. Not to be left out, Amazon (NASDAQ: AMZN) lowered the price of its Kindle by 27% to $189 just a few hours later. AMZN has now dropped the price of the Kindle by over 50% since debuting the product at $399 in 2007.
BKS reported a loss of ($0.04) in Q4 last year, which came in well ahead of estimates of ($0.15). Shares broke down to their lowest levels since the March '09 lows this past week and continue to hover around the lows set during the Feb '10 correction. There is certainly some upside in shares if they can beat estimates, but be sure to exercise caution, as there is not much holding shares up until about $13 if they were to break down.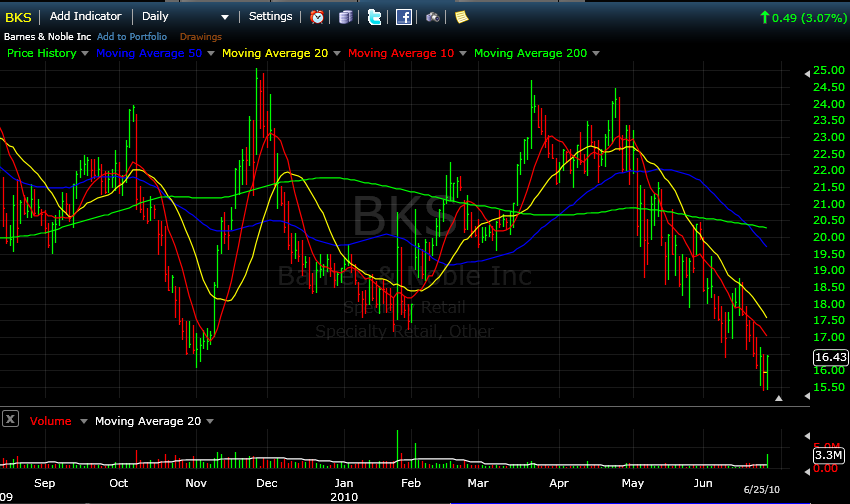 Disclosure: No positions