Verizon (NYSE:VZ) stock has seen a lackluster performance over the past year. The company's largest headline was its acquisition of Vodafone's minority interest, which increased the company's debt and number of shares.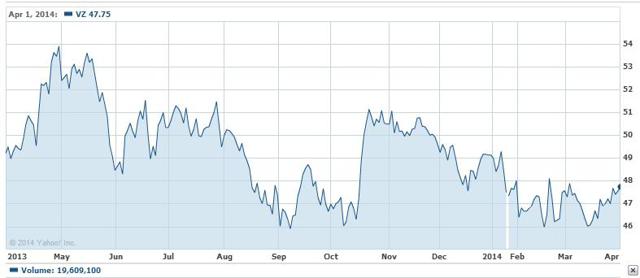 Source: Yahoo Finance
With the deal now in the past, we need to examine Verizon's operations, earnings, and trading history to determine where it should be priced. Since the company recently took on new debt, I wanted to exclude debt from the company's recent operating performance. In terms of free cash flow, Verizon is showing signs of strength with a solid (four-quarter trailing) free cash flow to sales ratio recently.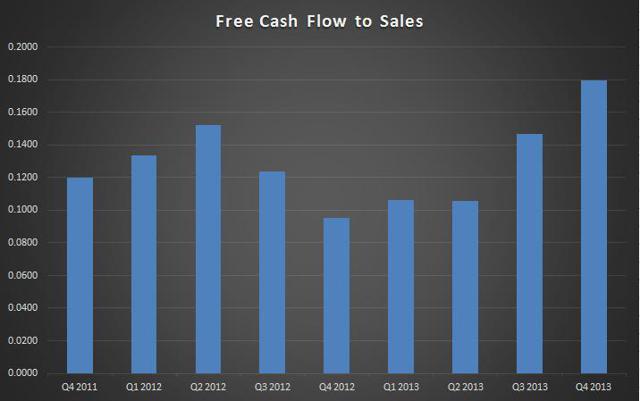 Free Cash Flow and Sales Info courtesy of YCharts
Verizon's free cash flow improvement and its stock's lack of upside have contributed to the company trading at or near a 52-week low with respect to P/FCF.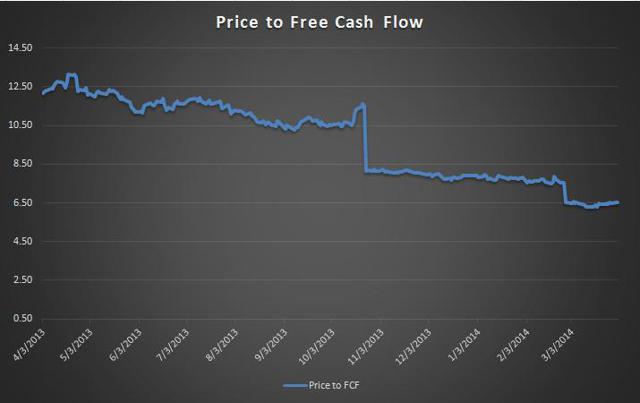 In terms of trailing and forward P/E, Verizon is coming off of fresh 52-week lows in each and is currently trading at under 14-times forward earnings.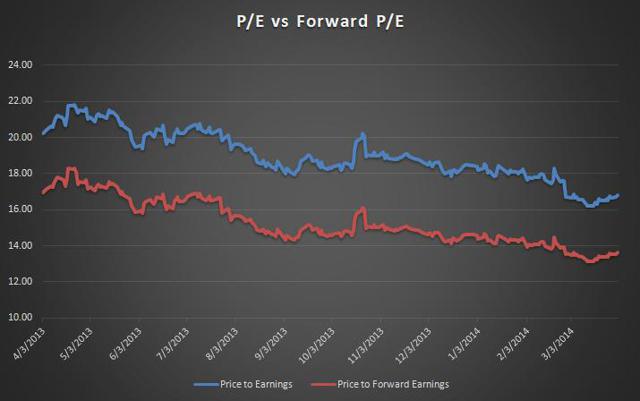 When examining Verizon's trading sessions, we find a wider range of price to forward earnings trades, however, in just under 57% of trading instances, the stock traded at 15-times forward earnings or better.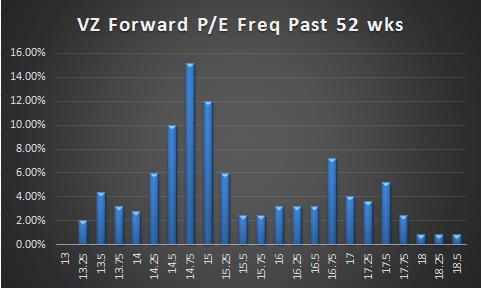 Applying the 15-times forward earnings multiple to the earnings estimates provided by Sentieo (or Nasdaq), we begin to see the upward potential in the company's stock price.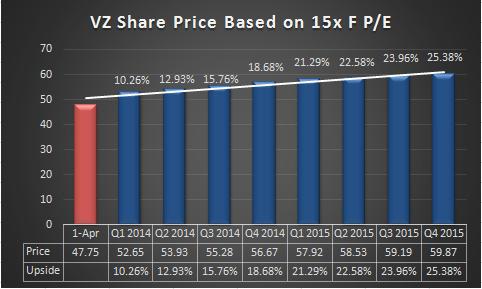 To make things more positive for Verizon, the company has beaten earnings in four consecutive quarters and only had two misses in the past twelve. As long as Verizon can continue to meet or beat earnings, as well as affirm guidance, investors should begin to see returns.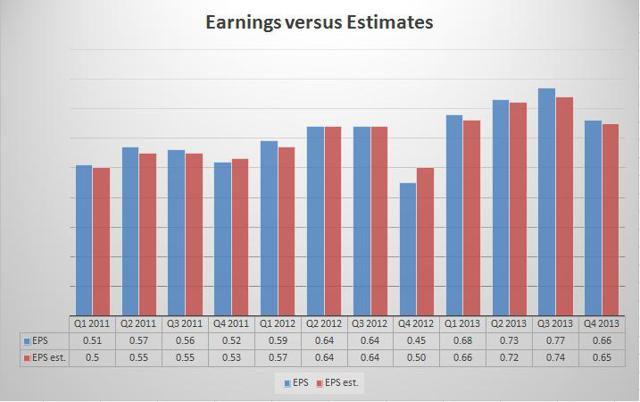 Source: CNBC
One risk that I would note with Verizon is the change in debt structure. As a result of this, the company will be less likely to raise dividends or conduct share buybacks until it's comfortable with the debt service structure.
Disclosure: I have no positions in any stocks mentioned, and no plans to initiate any positions within the next 72 hours. I wrote this article myself, and it expresses my own opinions. I am not receiving compensation for it (other than from Seeking Alpha). I have no business relationship with any company whose stock is mentioned in this article.