I cashed out my poker bankroll, and I'm very liquid at the moment. I want to order the new Apple (NASDAQ:AAPL) Quad-Core Mac Pro for my photography/videography business. Unfortunately, Apple Philippines said it is not yet available. The Apple Store sales representative also informed me that even though their website shows 5 to 6 weeks of estimated delivery time, it may take longer due to shortage of Mac Pro units.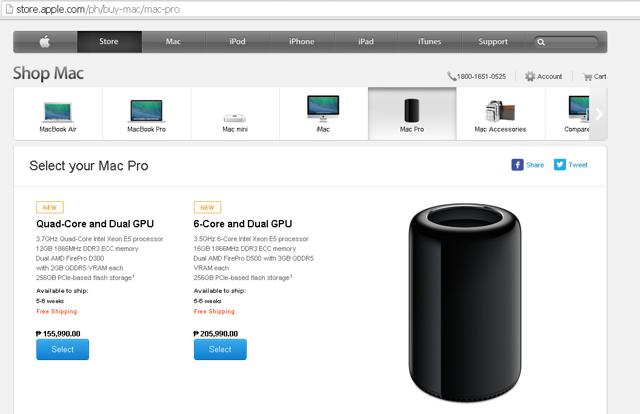 The short supply of Mac Pro is worldwide, even U.S. customers have to wait 5-6 weeks for delivery.
Apple's Manufacturing Credibility Leaves Much To Be Desired
This is just bad for Apple's image of efficiency. If Steve Jobs were still alive, he would be throwing a tantrum. As a graphic artist, I'm disappointed that not only is the Quad-Core Mac Pro $460 more expensive here in my country, I also have to wait more than 6 weeks for it.
Apple's Tim Cook deserves a reprimand for this shortage of the Mac Pro. The creative industry, which buys most of high-end Apple desktops and notebooks for the last 30 years, deserves better treatment from the company. The shift to U.S. manufacturing for the new Mac Pro should have improved delivery time, not cause a 6-week waiting time.
Apple already knew as early as December that the demand for this graphics design powerhouse is very high. Why did it fail to improve the production? The company did not learn from its 2012 iMac short supply fiasco.
Tim Cook ought to have delayed the launching of the new Mac Pro. The factory in Austin, Texas is still not up to the challenge of meeting the strong demand. Apple's in-house American manufacturing capability is still not as efficient as using Chinese workforce.
Tim Cook should have prepared for the huge demand for the new Mac Pro because of its modular, upgradeable design. The radical new look and small dimension also makes this product very attractive to the hip and creative crowd.
The Creative Computing Market Is Significant
The graphic artists, art directors, designers, musicians, motions graphics, and 3D artists comprise a significant market sector. Apple's early success, or should I say survival, depended on the company selling most of its desktop computers to millions of creative customers. I was forced to use Power Macs during my employment as a graphic artist in the 1990s.
Macs, which have 3x price tags than Wintel desktops, are still preferred by advertising companies, because Apple's computer delivered better performance with Photoshop, QuarkXpress, Freehand, Illustrator, and Adobe (NASDAQ:ADBE) Premiere. Even today, when Wintel Machines deliver comparative performance, the Mac is still the preferred choice of most people in the creative profession. Macs freeze or crash less often than comparable Wintel machines. A majority of those 4.8 million Macs sold last quarter were mostly liked bought by creative professionals and students.
This shortage of Mac Pro units hurts Apple's most loyal clients. People lucky enough to receive their units are re-selling them on eBay with a serious mark-up.
Is AMD Causing The Delay?
Is AMD causing the delay because it cannot produce enough FirePro cards? AMD is already notorious for the short supply of R9 290x graphics cards. AMD did not foresee that cryptocurrency miners will cause a major shortage of R9 290x. AMD's cards are found to be most efficient in Litecoin mining.
Nonetheless, it would be nice for Apple to just buy AMD and other parts suppliers so it can facilitate faster production of the Mac Pro. Apple is reportedly in talks to purchase 55% of Japan-based Renesas Electronics (OTCPK:RNECF) for $479 million. I would love to see Apple spend another $2 billion to buy majority control of AMD. As an AMD long, I am also in favor of a direct stock swap for Apple takeover.
Apple can use AMD's vast experience and IP assets in GPU and x86 to improve its future revenue stream.
Conclusion
Apple needs to improve its Austin, Texas factory's production output. The Mac Pro is the best graphics editing workstation on the planet today. The people who really need it should not wait too long before they own it. A Mac-loving graphic designer is far more loyal than an iPhone user today. AAPL's stock may not move much by its Mac computer sales, but the Mac Pro is a high-margin product that is greatly in demand.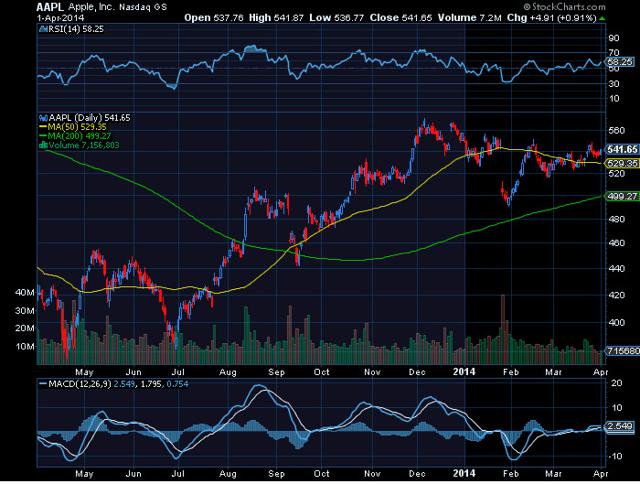 Buy AAPL, it the best undervalued company on the planet today. Its $37 billion net income is unmatched by any technology-related company. Look at the chart below, and you will appreciate just how underpriced AAPL is today.

Apple makes the most durable products too. I still have a 1998 PowerBook G3 233Mhz. It is still working, battery and all. It doesn't have Wi-Fi or Bluetooth, but it runs Adobe Photoshop 5 flawlessly with just 192MB of RAM. Again, AAPL is a good long-term investment. Its growth may have slowed down, but Tim Cook will come out with new products this year to help Apple reduce its dependence on iPhone sales.
Disclosure: I am long AAPL, AMD. I wrote this article myself, and it expresses my own opinions. I am not receiving compensation for it (other than from Seeking Alpha). I have no business relationship with any company whose stock is mentioned in this article.