There were two transactions reported over the past week that are very relevant to the Company you will read about in this article:
1. Facebook's (NASDAQ:FB) $2 billion acquisition of Oculus which is developing virtual reality technology
2. Microsoft's (NASDAQ:MSFT) reported acquisition of predominantly augmented reality IP for $150 million earlier in 2014
What spurred these two deals? If one had to point a finger in a certain direction, it would very likely end up in the path towards Google (NASDAQ:GOOG) and its Glass project. Google's entrance into this space has led to the resurgence in interest and investment in virtual & augmented reality technologies over the past year.
What should be noted is there is a clear difference between augmented and virtual reality. Google Glass and the IP MSFT acquired fall under the augmented reality umbrella, while Oculus and its technology fall under virtual reality. Given the amount FB paid for Oculus, it clearly has a bullish view on what the virtual reality market will develop into. Additionally given Google's and now Microsoft's apparent participation and investment on the augmented reality side, they too seemingly have a bullish view on this segment. It's very early days yet given the apps that are already being developed it is likely Google Glass' augmented reality will end up with a presence in both consumer and industrial markets. We do not know exactly where Microsoft is going post its augmented reality IP acquisition yet it likely won't veer too far off Google's path. With respect to Oculus' technology, it is specifically targeting the virtual reality gaming market for now.
What if you could invest in a company that had both virtual reality & augmented reality products, and additionally Intellectual Property to go along with them? That company is Vuzix (NASDAQ:VUZI). Its products and 33 granted patents & 15 patents pending span across both "realities" making it a uniquely situated company post the recent M&A activity in this space.
This ideal combination of products & IP may lead to the conclusion that this is a highly valued company. Yet it is not. Based on its fully diluted basis of ~17 million shares, Vuzix is valued at $50 million and here is a look at where the Company's stock would be valued at based on the aforementioned recent deals:
| | | |
| --- | --- | --- |
| Deal | Valuation | VUZI Implied Per Share Price |
| MSFT IP acquisition | $150 million | $9 / share |
| Oculus Dec 2013 capital raise | $300 million | $18 / share |
| FB / Oculus acquisition | $2 Billion | $118 / share |
* Per share price derived from valuations divided by fully diluted shares
Now you may be in the camp (as we are) that Facebook overpaid for Oculus, a company that: (1) is focused just on virtual reality; (2) has reportedly filed just one patent with the USPTO; and (3) has no commercial products for sale yet. In that case we look to the reported $300 million valuation ascribed to Oculus post its December 2013 capital raise prior to the Facebook deal to make our point here of how undervalued Vuzix looks. That would equal $18 per share on a fully-diluted share count for VUZI as shown above.
To be clear we are not stating that Vuzix should be valued at these levels, yet these deal prices do suggest the stock is dramatically undervalued given its current product line-up and its IP.
Why Is the Valuation So Cheap? Our View… Limited Sales, Some Poor Banking Advice and Some Bad Timing
Why is the current valuation so low was an obvious question to us when we identified this name.
For starters it is a public company and sales haven't exactly been going through the roof. To the contrary as we show below, they have been shrinking. With that said, you can't sell what you do not have and the Company's new M100 became available for sale in December 2013, as did another new product in its line-up… the M2000AR. In addition to lackluster sales driving the low valuation, we believe Vuzix has had a history of bad advice and bad timing as a public company.
Below is the revenue table of the Company from Fiscal Years 2006 - 2013 which show what it generated with its combined defense and consumer businesses from 2006-2011, and then without the defense business in 2012 and 2013 (defense business was sold in June 2012).
| | | | |
| --- | --- | --- | --- |
| Fiscal Year | Overall Revenue | Consumer Video Eyewear | Consumer % of Overall Sales |
| 2006 | $9.5 million | $2.02 million | 21.2% |
| 2007 | $10.1 million | $2.38 million | 32.4% |
| 2008 | $12.6 million | $4.45 million | 35.6% |
| 2009 | $11.9 million | $4.95 million | 41.3% |
| 2010 | $12.3 million | $6.24 million | 51.0% |
| 2011 | $13.1 million | $4.02 million | 31.0% |
| 2012 | $3.2 million(ex-defense) | $2.69 million | 83.0% |
| Q1->Q3 2013 | $1.8 million(ex-defense) | n/a | n/a |
Source: Company's 10K filings. SEC filings noted decline in Consumer Video Eyewear in 2011 was due to phase out of lower price & lower margin Video Eyewear modules. Decline in overall revenues in 2012 & 2013 was due to sale of defense business that occurred in 2012. Decrease in 2013 sales due to very limited working capital prior to the August 2013 financing.
So with a growing revenue base between 2006 and 2010 and a need for capital, Vuzix chose to start the process of going public in 2009. This is the first example of bad timing. According to data from Renaissance Capital, between 2004 and 2007 there was an average of 205 IPOs priced annually. In 2008 and 2009 there were just 31 and 63 IPOs respectively. In need of capital, many companies took what they could get in 2010… and Vuzix was on that list.
Now as you can imagine certain bankers in 2010 were as desperate as the companies to get IPOs completed. Whether that impacted the advice around Vuzix we frankly do not know. What we do know is that despite the top two executives owning ~38% of the Company prior to the IPO in 2010, it appears these executives were never told it may be a good idea to do a reverse split prior to the IPO and list the stock at $5 or higher. Instead the bankers priced ~30 million shares at 20 cents, and with a total of ~263 million shares outstanding the market cap was $53 million. Our point of view on that IPO and its pricing? The bankers should have declared "welcome to the land of obscurity and no institutional support" when that deal was done in January 2010. This is the first example of poor banking advice.
Generally speaking post the sale of its defense business in June 2012 for $11 million, the Company ran on a shoe string budget while it developed its new products and raised capital as it had to. The latter led to some unsavory deals. The defense sale put some capital in the bank and took care of some debt, yet the Company still had debt leftover and continued to raise more in early 2013. The old & new debt had a looming deadline of July 2013 that put the Company's solvency at risk.
With this pending cutoff date approaching, Vuzix's bankers started the process to raise capital via equity. At least now the Company had a higher stock price to try to attract investors due to a 75 for 1 reverse split in February 2013 (better late than never). Additionally positive news flow around the name started to generate some interest in the shares including:
Its M100 augmented reality glasses winning CES 2013 Best of Innovation Award in the Wireless Handset Accessories category
Two key patent allowances adding to IP portfolio
An agreement for $4.2 million in debt restructuring
Selling out of development kits for the M100 which brought attention to M100 smart glasses running a full native Android OS simplifying development & providing compatibility with thousands of existing apps
As a result of this newfound interest, the shares appreciated 200% in Q4'2012 and again in Q2'2013, but both times the stock pulled back. In the latter case that pullback was driven by one of the worst priced secondary offerings we have ever seen. Despite the shares trading near $5 /share or higher for six of seven months prior to deal pricing, the bankers did the secondary at $2/share with 100% warrant coverage at $2.25/share. This is the second example of the Company getting horrendous banking advice.
Now here is the ultimate question… why didn't management walk? Well we believe for two key reasons:
When a company starts this process and is counting that money to go towards a working capital deficit, at the end of the process managements don't care… just get it done often rules the day at that point.
Vuzix had no choice. Had management not done the equity deal on July 31st, 2013, this article would likely not be written as the Company would have defaulted on the debt and the equity would be worthless. That didn't happen.
Of note, when the deal closed ~$2.32 million in outstanding secured debt converted into common stock with warrants and nearly $2.27 million of outstanding notes, convert debt, bank loan, and early debt repayment penalties were paid out on closing. Additionally management converted ~$1.64 million in outstanding l-term accrued compensation and interest into common stock and warrants… effectively buying a decent amount of stock at $2/share.
So while this is not the strongest balance sheet you will find, it is in the best shape it's ever been in Vuzix's life as a public company. The August 2013 public offering and related debt conversions and repayments allowed Vuzix to cure all its prior debt defaults. Importantly an 8K filed on Feb 27th, 2014, stated that between January 1 and February 20 the Company had received $1.51 million from 694K warrant exercises, and that the "Company's cash on hand is now sufficient to fund its working capital needs to implement its current 2014 operating plan."
The M100 Smart Glasses Leading To Partnerships With Large Companies Including SAP, Uvex and NTT DOCOMO. Proprietary Waveguide Optics (Co-Developed With Nokia) Also Attracting Warranted Interest.
When we discovered this name, we were frankly surprised by the large players surrounding this small company and its technology… in particular its M100 and its new Waveguide optics technology. These products are too new to impact the revenue line just yet, but if the interest from the larger companies is any indication, Vuzix is onto something with the M100. It certainly helps that they are the first "smart glasses" to be commercially available as of December 2013.
As you will see, the M100 has attracted the attention of one of the largest software companies on a global basis, an innovation leader of protective eyewear with a global presence, and one of the largest telecom carriers in the world.
The Company's proprietary Waveguide optics technology which was co-developed with Nokia over the past 3 years was just put on a commercial product for the first time in December 2013, and is attracting the attention of the U.S. Military's Defense Advanced Research Projects Agency, the U.S. Office of Naval Research, and a leading global consumer electronics company.
Here is a list of several key partnerships and awards since December 2013. In addition to the M100 and Waveguide technology, there is one bullet point highlighting two recent awards at CES 2014 for its new V720 Video headphone which will be partially situated in the virtual reality gaming space like Oculus when it comes to market later this year. It is not the full immersive experience of Oculus but the V720 does more than just gaming, and it will be compatible with almost any HMDI source and content.
These are a few of the key product, partner and technology announcements over the past year. In addition the Company's March 2014 investor presentation (link here) highlights that over 100 Global/Fortune 500 companies across various industries including transportation, retailers, telecom, refiners, medical, manufacturing, warehousing, airlines, automotive, etc., have purchased M100 Smart Glasses… the presentation detailed that in some cases programs are rolling out and in others evaluations are in progress.
In the October 14th, 2013, letter from the CEO, Paul Travers stated: "In recent months there has been a tremendous amount of media interest and coverage of the wearable display/phone industry including Vuzix. Our products have been written up in USA Today, Forbes, CNET, Wired, Scientific American, and numerous technology publications. We've been invited to speak and present at several wearable tech and augmented reality conferences around the world. All this market excitement is focused on wearable computers and displays, which IMS Research projects will generate $6 Billion in sales by 2016. According to ABI Research, 485 million wearable computing devices are expected to sell annually by 2018 with the smart glasses expected to account for 75 million of that total."
We believe the entire letter from Paul Travers is worth a look and here is link to the 5 page CEO letter in its entirety.
Why Is Vuzix Attracting These Partners? Being First To Market In An Estimated $6 BB Market By 2016 Has Its Advantages. Believe Vuzix's New Product Line-Up Will Resume Top Line Growth in 2014.
Years before HD ever made it to its product line-up Vuzix sold ~$27 million in Consumer Video Eyewear between 2006 and 2012 as shown below.
| | | |
| --- | --- | --- |
| Fiscal Year | Consumer Video Eyewear | Consumer % of Overall Sales |
| 2006 | $2.02 million | 21.2% |
| 2007 | $2.38 million | 32.4% |
| 2008 | $4.45 million | 35.6% |
| 2009 | $4.95 million | 41.3% |
| 2010 | $6.24 million | 51.0% |
| 2011 | $4.02 million | 31.0% |
| 2012 | $2.69 million | 83.0% |
Source: Company's 10K filings
Here is a link to Oprah Winfrey wearing Vusix's Wrap 310 back in October 2009. Her positive reaction of "this is amazing" led to the typical "Oprah effect" and sales of the Wrap 310 rose significantly in the Q4 of 2009 through 2010. Here was the description given back then of the product on her website:
The Vuzix Wrap 310 looks like a regular pair of sunglasses, but put them on and you can watch an entire movie! "They create the experience of watching a wide-screen, 55-inch TV from 10 feet away, inside your glasses," Omar says. "You can hook it up to a video game for your kids to play when on the go. Even if you wanted to watch a movie and your significant other was asleep next to you, you can watch it and not bother them at all." The Vuzix Wrap 310 costs $250.
After peaking at $6.24 million in Consumer revenues in 2010, the Company began to phase out its lower price / lower margin products including the Wrap 230, Wrap 310 and Wrap 920. This led to the Consumer revenue decline in 2011 and 2012. This move coincided with the "managing the business on a shoe string" referred to earlier, as the Company wanted to focus on its higher margin products even if that meant sacrificing sales.
The other key focus was to continue to develop these new product lines: Smart Glasses Video Eyewear, Video Headphones, First Waveguide-based HMD for Augmented Reality use, and the M100 smart glasses. Each of these was detailed in the Company's 2012 10K. We find it rather impressive that despite running on a shoe-string budget in 2012 and 2013, all of these new product developments are in place. Two are selling on the market today: the M100 and the M2000AR. With respect to the other two, here is color from the Company's latest presentation: (1) the V720 Video Headphone is targeted to begin commercial sales in the fall, and (2) the goal in 2014 is to demonstrate fashionable eyeglass form factor using waveguides to match customer requirements to smart glass products.
So what is the market opportunity? Before we get into the specifics for each of Vuzix's new products here are some stats from reputable market research firms. IMS Research estimates that wearable computers and displays will generate $6 Billion in sales by 2016. According to ABI Research, 485 million wearable computing devices are expected to sell annually by 2018 with the smart glasses expected to account for 75 million of that total.
M100 - With that kind of opportunity it sure would be great to be the first to market. If you agree well then it's good to be Vuzix as its M100 is the first available augmented reality smart glasses commercially available today. It is on par with Google Glass from what we can tell from the available specs, without it being Google of course. The M100 has a built in color display driven by a powerful processing engine running a native Android OS, an integrated head tracker, Wifi, Bluetooth and GPS for spatial and positional awareness. An integrated camera enables video recording & still image capture with potential for powerful augmented reality applications. Interactive tracking and an integrated camera, combined with newly developed applications on the M100 and a wireless link to the Cloud, enable the merging of virtual information with the real world.

In our opinion this product, like Google Glass, is going to find acceptance in both the consumer and industrial markets. With respect to the latter, we would note there are an estimated 750,000 warehouses globally and over 4 million personnel the warehouse and shipping industry in the US alone that could use a device like the M100, which technologically speaking is well ahead of what is currently available. We recommend you pay attention to the first SAP and Vuzix Youtube video (see above) and listen for comments about demand coming from SAP's customers for a product like the M100. It is encouraging to say the least. Additionally in the industrial market xCon Partners, a consulting and software development firm focusing on Business-IT-Alignment, stated that its new "xPick" multi-order picking solution is now using the M100 Smart Glasses to display picking information and thus enables order pickers to work at higher speed with fewer picking errors and greater flexibility. It is reported that over 50% of a warehouses operational costs goes to the picking function so the value in improving this process is huge. xCon also stated in order to meet the increasing market demand for high quality wearable computing applications that it's working currently on developing application use cases such as "Remote Service." "Maintenance & Repair" and "Medical Support" for the M100.

M2000AR - The importance of this device lies in the fact it is the first Vuzix product to incorporate the new Waveguide technology. This is an enterprise product for use in rugged industrial applications. We do not think this will be a large seller at this point, but it retails for $5,999 and likely carries high margins.
V720 - According to Futuresource Consulting, 2013 headphone shipments, 2013 headphone shipments was estimated to grow by 9% in 2013 to reach 284 million units with revenues of $8.2 billion. The report went on to discuss how fragmented the market and increasingly competitive it is today.

The V720 in our opinion could be a source of meaningful revenue growth for Vuzix. First and foremost, the interest at industry tradeshows including CES 2014 has been very high. Adding HD Video to these headphones is a source of meaningful differentiation that could drive consumer sales in the headphones category. As per the market size via the Futuresource study, just 1% of the headphone market would equal an addressable opportunity of $82 million.

Additionally the V720 is more than high-performance headphones with HD video screens with a fold-up 720p display. Ideal for games or movies to be viewed which is another category in itself. They easily connect to PCs, mobile phones, tablets and game consoles and provide full support for 3D HDMI content. With the explosion of devices with an HDMI output and carrying HD video, the TAM is only growing.

Smart glasses in "fashionable eyeglass" form factor - Well for this category we would say take the Street's highest expectations for Google Glass in the consumer market and times it by 10. The day that one can wear "regular looking" Oakleys or Ray-bans and have smart glass capability is the day the category takes off in consumer. As we will discuss in more detail shortly, Vuzix's Waveguide optics technology co-developed with Nokia could make this possible.

To date, Vuzix signed a deal in Jan 2014 with a "Leading, Tier 1 Global Electronics Brand to Develop See-Through Smart Glasses" based on Vuzix's proprietary optics engine. The first phase is "expected to be completed in 2015" and the final goal is "to create a line of Smart Glasses that have the look and feel of designer sunglasses."
Is there a risk that operating plan does not come to fruition… there is. There is also a risk that its IP is not that strong or just not what companies are looking for. Lastly the M100 and M2000AR just went on sale in late December so there is no clear view on how these two products are selling as of yet. Yet with that said, the Company is as financially sound today as it has been since 2010 and we believe that its new product line-up will return to Vuzix to top line growth in 2014 and beyond for the reasons listed above.
Here are some images of the Company's product line-up. We are including this as we believe it to be relevant given the valuation discussion in the beginning of this article dealt with two companies that had no such product line-up.
M100 Smart Glasses (images from website):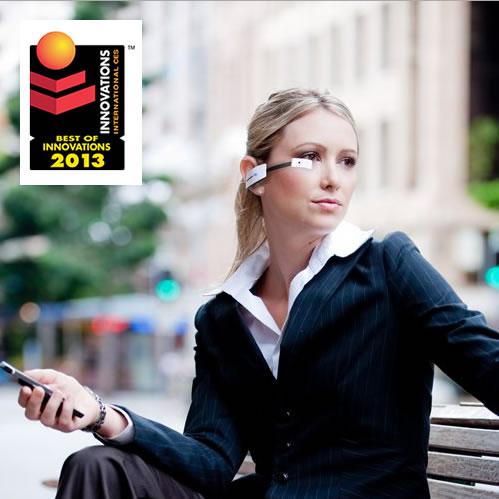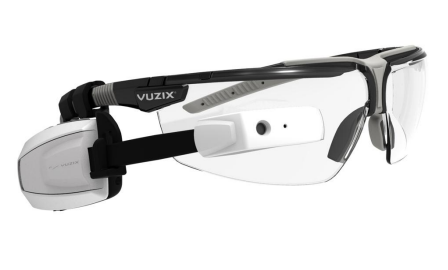 V720 Video Headphones (images from presentation):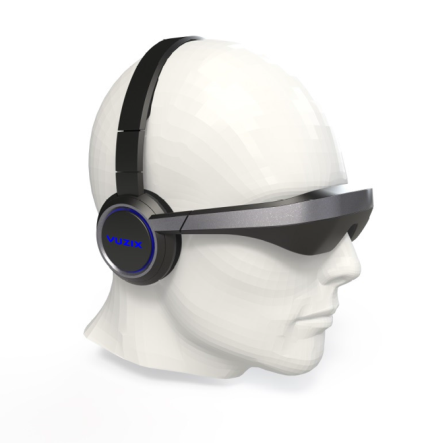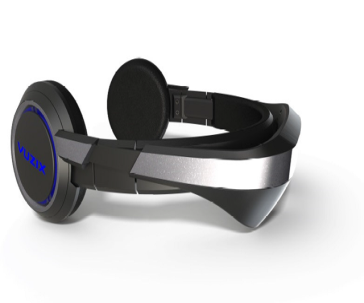 M2000AR Waveguide-Based Augmented Reality Glasses (image from presentation):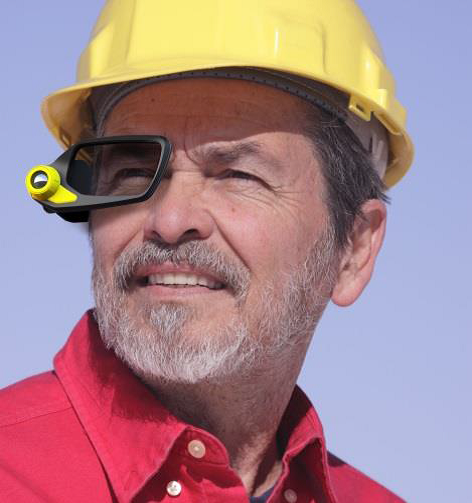 Virtual Reality HD Wrap 1200DX (image from website):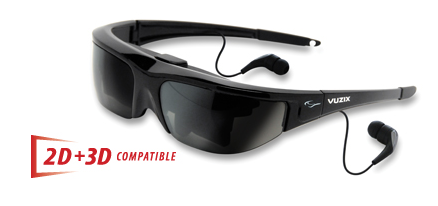 Is Waveguide Technology Jointly Developed By Nokia and Vuzix The Future Of Mainstream Smart Glasses? Early But Off To A Good Start With January 2014 Deal With Leading Global Electronics Brand. Also Waveguide Brings Defense Sales Back Into The Picture For Vusix.
In October 2011, Vuzix entered into a technology license agreement with Nokia to develop see-through waveguide optics for use in near-eye display systems based on Nokia's proprietary see-through Exit Pupil Expanding optics technology. At the time of the original agreement Jyri Huopaniemi, Director and Head of the Nokia Research Center Media Technologies Laboratory said in this press release, "Vuzix' specialized expertise in video eyewear will be critical in driving the further development of EPE technology and ensuring its integration in new consumer products. We are excited to be enabling a new era of innovation."
Vuzix's hard work has paid off and two and a half years later that "new era of innovation" is underway. It announced in December 2013 that its new Waveguide optics engine developed jointly with Nokia would be introduced to the market with the release of the Vuzix M2000AR HMD device. The Company's own assessment of Waveguide optics is they "are a revolutionary new way of moving light within smart glasses" and present a "paradigm shift in the available optics technology for wearable displays."
Here are the key attributes of Vuzix Proprietary Waveguide Optics from the Company's presentation:
· Waveguides are a revolutionary way of moving light.
· Image is injected into a 1.4mm thin waveguide like a fiber optic; not bent through bulk material like conventional optics.
· Provides a significant improvement in mass, cost, volume, simplicity and optical performance

With these Waveguide optics, Vuzix will look to achieve form factors and price points needed for the mass market. Here are some of the feature sets that will be embedded into these future smart glasses from the Company's presentation:
· Hands-free operation by voice and gesturing
· Run apps onboard or on a paired Android or iOS device
· qHD displays and 1080p camera
· Wireless connectivity with integrated power
· True eyeglass styling with electro-tint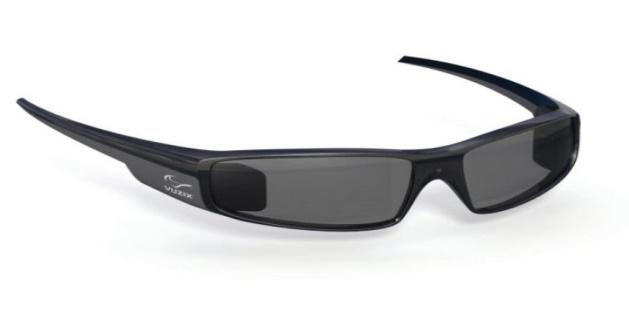 As we highlighted earlier, in January 2014 Vuzix entered into an agreement with "Leading, Tier 1 Global Electronics Brand to Develop See-Through Smart Glasses" based on Vuzix's proprietary optics engine. The first phase is "expected to be completed in 2015," and the final goal is "to create a line of Smart Glasses that have the look and feel of designer sunglasses." Paul Travers, CEO of Vuzix, said, "Being able to develop Smart Glasses that look like designer eyewear is critical. The waveguide see-through optics we have developed here at Vuzix have the ability to achieve that design goal. The resources and commercial reach that may be brought to us from a relationship with a major electronics brand have the ability to create a winning combination."
One last point of the Waveguide is the fact that it brings defense revenues back into the picture. This is due to the fact that when Vuzix sold its Tactical Display Group (its defense business) to Six-15, there was a stipulation in the deal that stated, "Vuzix is still allowed to perform its historically successful engineering services work on its new waveguide based video eyewear technology directly for customers within the Military and Defense markets. Any new products that the Company creates under its permitted ongoing engineering services and research programs with the US Government and other Defense organizations worldwide are to be exclusively marketed by the TDG LLC in the Military and Defense markets, unless the TDG LLC elects to have Vuzix do the same."
Now that the Waveguide is commercially available, this is important as it returns a revenue driver to Vuzix that they have not had since June 2012. Between 2006 and 2012 the Company generated over $50 million in sales from its government business. They have already won a Phase II award in 2014 from the Office of Naval Research which is worth ~$680,000. As per the press release, this Phase II is "to develop the optics and display engines and partner with Six15 Technologies to integrate those optics into a standard pair of goggles that will deliver high-performance imagery to superimpose computer-generated information on an individual's view of the real world."
Additionally if any follow-on phases of the award were to be won by Vuzix and Six15 they are expected to be valued at significantly higher dollar values than the Phase II to develop field deployable solutions with larger field of views that can be put to work in the simulation and training needs of the US Navy, which are large markets in and of themselves. The early return of defense revenues in 2014 to Vusix via the Phase II award is good to see; and with Waveguide now in place these defense revenues have room to grow.
Vuzix's IP Estate Undervalued Based On M&A Deals
As the CEO of Vuzix stated in his October 2013 letter, "as the wearable computing and display device market grows, our patents should inherently become more valuable and we will defend our IP should the need arise." We would say its patent estate is becoming more valuable by the day… especially after last week.
Facebook buying Oculus with purportedly just one patent filed is reminiscent of Google's move into the smartphone space with no real IP… Google ended up buying a ton of patents afterward including the $12.5 billion check it wrote for Motorola in 2012 to gain access to its IP portfolio. The recent sale of the Motorola operating business to Lenovo confirms the IP is what it was after the whole time.
We are also now aware of the recent acquisition of Osterhout Design Group's IP portfolio by Microsoft who reportedly paid up to $150 million (see TechCrunch article last week). Of note that IP portfolio had just 6 issued patents and 75 patents in progress both in the US and internationally. Vuzix on the other hand currently has 33 issued patents and 15 patents pending. So edge goes to Vusix in the "granted" patent category and Osterhout has edge on the "pending" patent category… and give the valuation edge to Osterhout… for now.
On a final note, the following is an excerpt from last week's Bloomberg article, "Facebook Oculus Deal Boosts Allure of Virtual-Reality Startups"... Paul Travers, CEO of Rochester, New York-based Vuzix, which makes virtual-reality glasses for defense, enterprise and consumer applications, said he has received takeover approaches. "The level of interest is only climbing, and I can't say that we've not been approached," he said in an interview. Travers said he was surprised by the price Facebook paid for Oculus, which was valued at $300 million in December, according to people familiar with the company.
Well with that knowledge in hand we would reiterate that Vuzix has IP, it has products, and it has sales even though they're very limited. We believe that Vuzix's new product line-up including the M100 and M2000AR will return it to top line growth in 2014, yet if sales do not climb there is certainly risk with this micro-cap company. With that said, Facebook just paid $2BB for Oculus and any company that may have approached Vuzix as the CEO alluded to in the Bloomberg article now has a good excuse to pay up if they have to.
Disclosure: I am long VUZI. I wrote this article myself, and it expresses my own opinions. I am not receiving compensation for it. I have no business relationship with any company whose stock is mentioned in this article.
Editor's Note: This article covers one or more stocks trading at less than $1 per share and/or with less than a $100 million market cap. Please be aware of the risks associated with these stocks.