In my continued pursuit to find value in large cap financials, I came to JP Morgan Chase (NYSE:JPM). JPM has had a good run over the past year, gaining 25% for shareholders.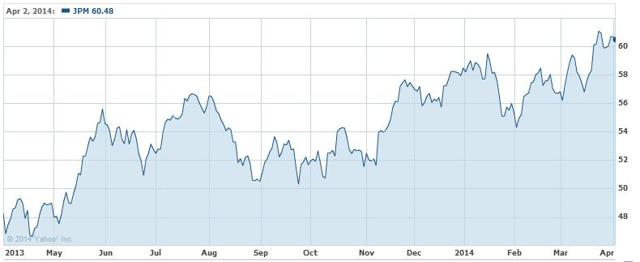 Source: Yahoo Finance
When a stock has a decent return, I turn to the company's financial performance in the hope that it has maintained growth with the stock. When examining price to book value, I found that the company was trading close to a 20% premium of book value. This may not be considered expensive, but considering it's near a 52 week high and had a decent appreciation from a 10% discount less than a year ago, the stock price is clearly outperforming the company's balance sheet.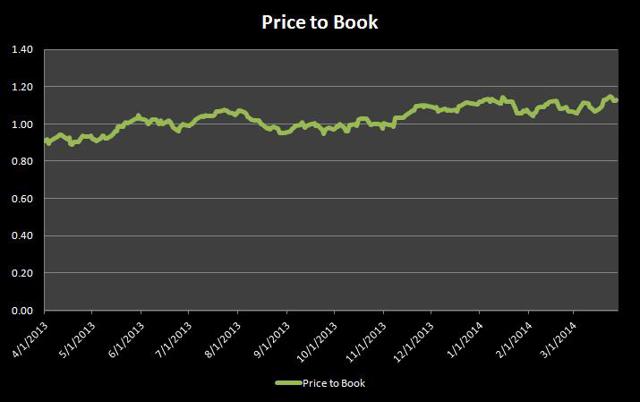 Book Value courtesy of YCharts, Price courtesy of Yahoo Finance
In terms of earnings and forward earnings, JPM is trading at just over 10 times forward earnings. While this may seem cheap, the stock has traded under 10 times forward earnings for most of the year.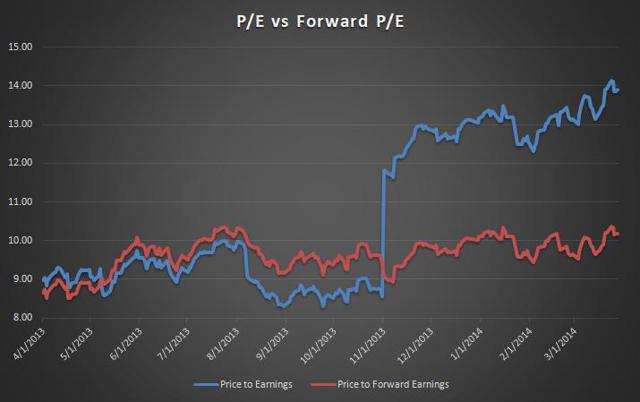 Earnings courtesy of CNBC
Additionally, according to FinViz, 10 times forward earnings is well above what a financial company should be trading at. While JPM is trading near FinViz's price to book ratio average for financial firms, it's hardly something I'm looking for in a company with such a large market cap.

Source: FinViz
To make matters worse, JPM has missed the last two quarters earnings estimates, and there are signals that the upcoming Q1 results could miss, too.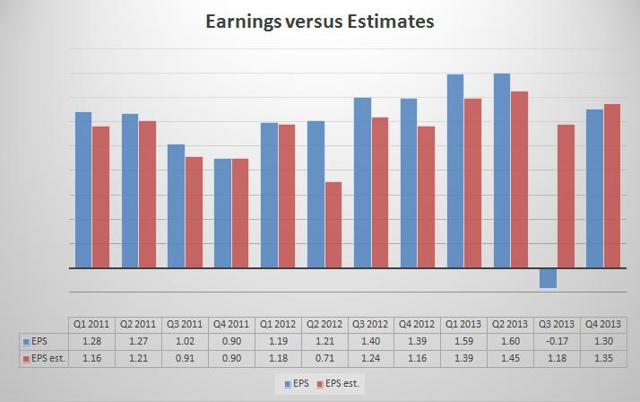 Source: CNBC
Perhaps the single biggest red flag for me was JPM's leverage. Their debt-to-equity ratio increased for three straight quarters before declining in the last quarter. However, if you apply a four quarter moving average, it does indicate that deleveraging has actually resumed.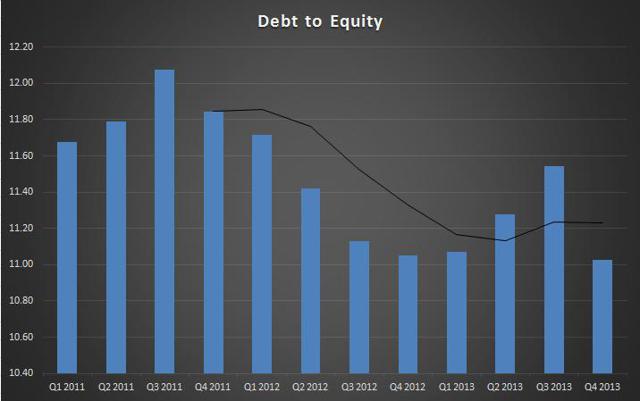 (Black line represents 4 quarter moving average)
One bullish factor for JPM is their free cash flow. They've managed to generate a four quarter trailing free cash flow that nears 5% of their debt in the past two consecutive quarters.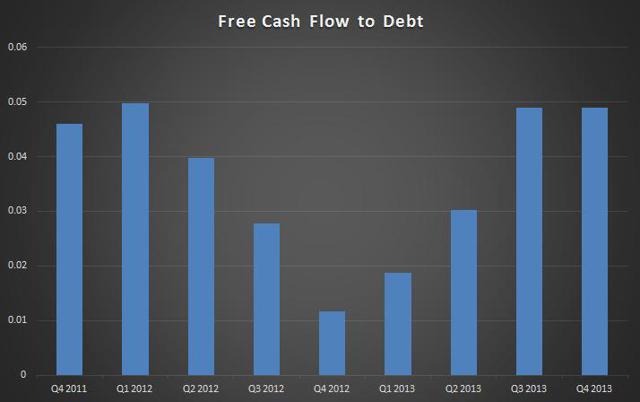 Free Cash Flow and Debt Courtesy of YCharts
Regardless of their free cash flow numbers, the firm's price-to-book ratio, higher than industry trade in respect to price-to-forward earnings, and lackluster earnings performance are giving me plenty of reasons to stay away.
Disclosure: I have no positions in any stocks mentioned, and no plans to initiate any positions within the next 72 hours. I wrote this article myself, and it expresses my own opinions. I am not receiving compensation for it (other than from Seeking Alpha). I have no business relationship with any company whose stock is mentioned in this article.