After four straight weeks of lower than expected jobless claims, today's report came in higher than expected for the first time since the last week of February. While economists were expecting a level of 319K, the actual reading came in 7K higher at 326K.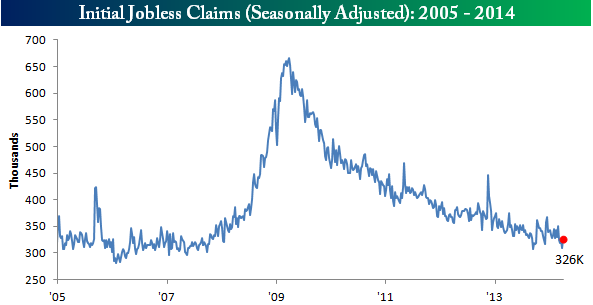 Even though this week's reading increased by 16K from last week, the four-week moving average barely budged, rising from 319.25K up to 319.5K. It has now been 27 weeks since the four-week moving average last made its post-recession low of 314.75K in late September, but we are inching closer to that level by the week.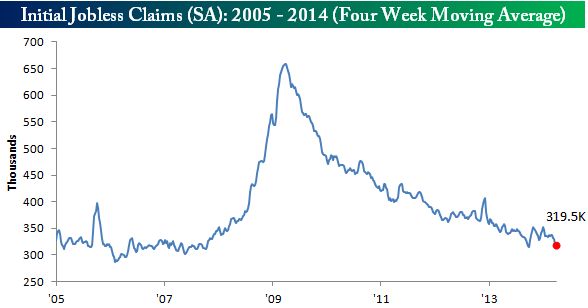 On a non-seasonally adjusted basis (NYSE:NSA), jobless claims rose from 274.1K up to 289.5K. This is the lowest level for the current week of the year since 2007, and it's more than 50K below the historical average of 345.1K for the current week going back to 2000.