As reported on Bloomberg early Wednesday morning there was a fire at Massey'Energy's (NYSE:MEE) Bandmill Preparation Plant. No injuries have been reported but this is another setback for Massey.
Massy's Bandmil Plant was currently undergoing renovations due to a previous fire that destroyed the plant in 2009 and was to be online by September 2010.
Bandmill was planned to have a capacity of processing 1200 tons/hr of coal coming from four mines including one metallurgical mine. MEE stated in the CLSA Presentation that this plant would bring 1M tons of metallurgical coal online in 2010. This type of coal is of the higher grade that is used for coking of steel furnaces and countries like Brazil and China are destinations of MEE coal.
click to enlarge images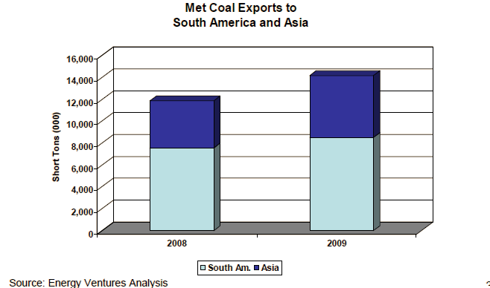 Click to enlarge
It's estimated that MEE would be able to get ~ $91/ton for Met Coal, which with a steady run rate would come out to $7.5M/month in top line revenue.
In addition to Met Coal, Bandmill Preparation Plant is designed to ship out 90,000 tons/day as a whole (from the other three mines) via CSX's rail system.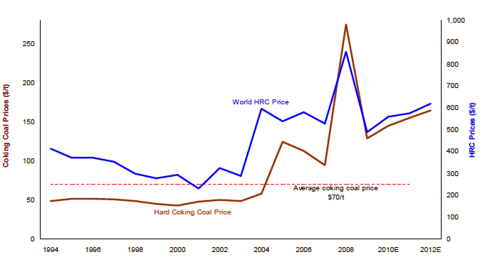 Click to enlarge
Although Bandmill was not online, this fire is another setback for Massey and will put pressure on its stock in the short term. Political fallout could be worse under the current atmosphere and Massey's track record.
Disclosure: None but may short considering overall market conditions/China slowdown