Brian Krzanich, CEO of Intel (NASDAQ:INTC), announced that his company's dual-core SoFiA 3G system-on-a-chip (SoC) with integrated baseband will ship before 2014 ends. Krzanich made this confirmation during the Intel's Developer Forum in Shenzhen, China last April 2.
The SoFIA 3G SoC is aimed at entry-level smartphones and tablets which traditionally uses low-cost chips produced by Chinese firms like Allwinner.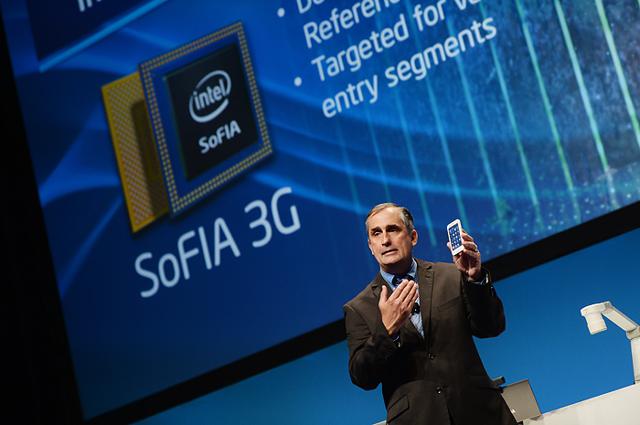 Image Source
Krzanich also announced his company is putting up Intel Smart Device Innovation Center in Shenzhen. Intel Capital is providing $100 million for the China Smart Device Innovation Fund to accelerate innovations in smart Internet of Things devices, wearables, smartphones, tablets, and hybrid 2-in-1 products.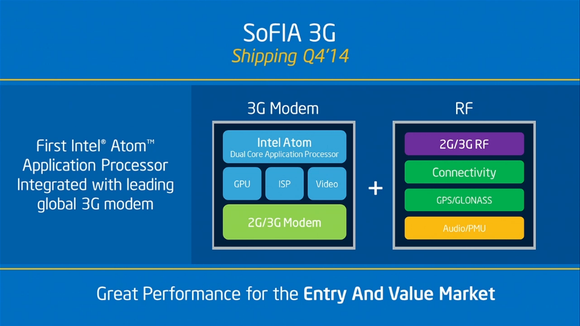 Source: Intel
The more powerful quad-core SoFIA LTE chip's XMM 7260 baseband will be compatible with all LTE networks including LTE-TDD and LTE-FDD networks. The SoFIA LTE will arrive next year and will compete with mid-range chips like those produced by MediaTek.
SoFIA is Perfect For Multi-OS Phones & Phablets
The Intel SoFIA's low price will help Geeksphone produce better versions of its multi-operating system phone, the Revolution. Yes, people, Intel is inside the world's first multi-OS phone. GeeksPhone is now selling the Revolution for 222 euros ($304). The multi-OS Revolution has a 4.7-inch display and it is powered by a dual-core Intel Atom Z2560.
Geeksphone is a startup based in Spain. It is the first company to launch a commercial multi-OS phone. The Revolution can run both Firefox OS and Android and the GeeksPhone team said it is possible to run more operating systems on the Revolution. Future versions of the Revolution can multi-boot to Firefox OS, Android, Ubuntu Mobile and Sailfish OS.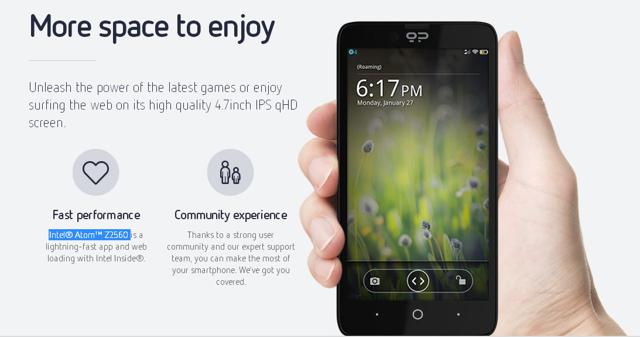 Source: Geeksphone
Since Microsoft is already giving free Windows Phone 8.1 licenses, the Geeksphone Revolution can also include WP8 to its multi-OS menu. Intel may also want to help this phone get Tizen OS. GeeksPhone's revolutionary idea to make and sell multi-OS smartphones is worth sharing here at Seeking Alpha. Intel is late to the smartphone moneytrain and GeeksPhone idea might just help Intel make a unique selling point for its future SoFIA and Broxton-powered smartphones.
The only problem I see is that the old Z2560 SoC might have to be replaced with the more powerful SoFIA chips. The less-than-perfect display resolution and other weak specs should be upgraded to make the Revolution appealing to both enterprise and ordinary customers.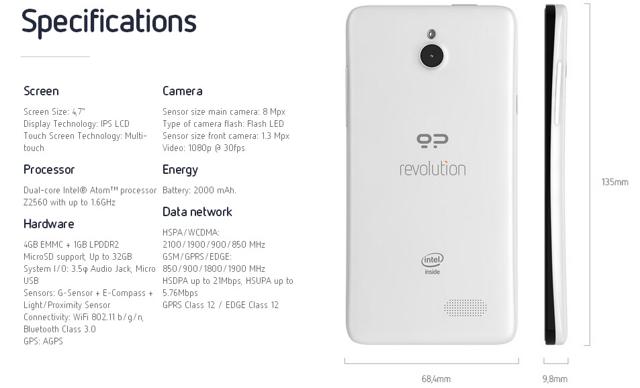 Source: GeeksPhone
Intel Capital Should Help GeeksPhone
As an Intel investor, I would love to see Intel Capital backing the GeeksPhone team. A few million dollars will help the Madrid-based startup improve on their multi-OS handset idea. The geeks behind this company deserve financial help because they are commercializing the fact that Intel processors, not Qualcomm chips, not Samsung chips, are the best chips for multi-operating systems mobile gadgets.
GeeksPhone is also working on the $629 Blackphone, an anti-NSA spying smartphone that offers the ultimate privacy. The BlackPhone is the brainchild of Phil Zimmerman, the creator of PGP encryption. Pre-orders of the Blackphone has started and initial delivery will be this coming June.
GeeksPhone is helping Zimmerman deliver the Blackphone that runs on PrivatOS, an extremely privacy-centric variant of the Android OS. The Blackphone is touted to be NSA-proof. The encryption expertise of Zimmerman compels me to believe this claim. Enterprise customers in China, Russia, Venezuela and anti-American countries will love the Blackphone.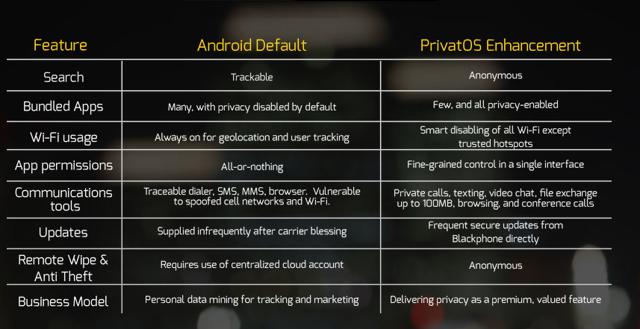 Source: Blackphone.ch
The technical specs sheet of the Blackphone makes me believe that it will also be powered by an Intel quad-core SoC.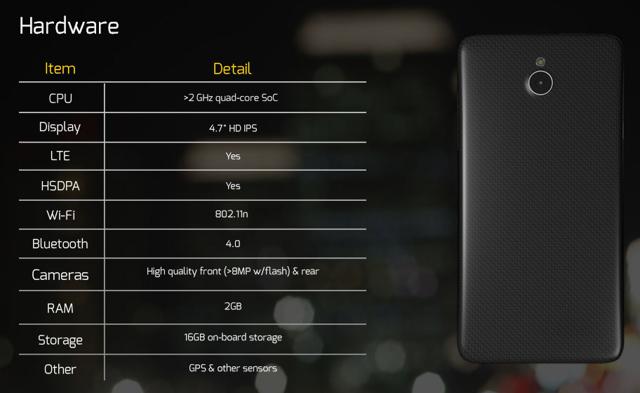 Source: Blackphone.ch
Conclusion
Intel should extend support to GeeksPhone because the multi-OS concept for smartphones is a very attractive one. Intel's smartphone chips are well behind the current leader Qualcomm (NASDAQ:QCOM), Apple (NASDAQ:AAPL), and Samsung (OTC:SSNLF). Playing catch-up is hard to do without something new to offer to customers. The Revolution multi-OS phone and anti-spying Blackphone deserves the backing of Intel.
Intel could use the IP assets of GeeksPhone and make multi-OS a top selling feature for its upcoming high-end Broxton chip and low-end SoFIA SoC. A multi-OS phablet with stylus and has Office Suite is a great alternative to the Samsung Note 3.
Intel is a good BUY at current price levels. It is a bluechip tech company with good cash flow and great prospects in tablets and smartphones. The Windows 8.1 free licensing program of Microsoft will only help this company carve out a healthy share of future tablet and smartphone sales.
INTC is underpriced. It has low Trailing and Forward P/E, low Price/Sales, low Price/Book, low EV/Revenue, and low EV/EBITDA.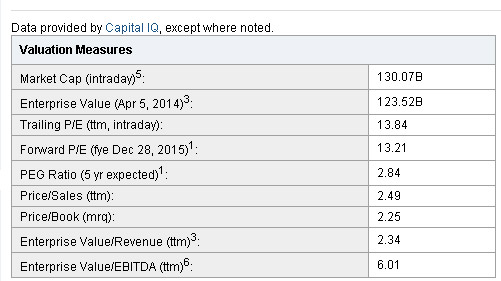 Disclosure: I am long INTC. I wrote this article myself, and it expresses my own opinions. I am not receiving compensation for it (other than from Seeking Alpha). I have no business relationship with any company whose stock is mentioned in this article.
Additional disclosure: I am not associated with GeeksPhone or Phil Zimmerman.