By Jeff Bailey
The concept of spinoffs is getting lots of love lately among activist hedge fund managers - from Carl Icahn, whatever he's calling himself these days, and even among some corporate CEOs anxious to boost share price. Just last week, Baxter International (NYSE:BAX) revealed plans to split into two companies - a pharmaceutical operation and a medical products concern - and the market responded favorably.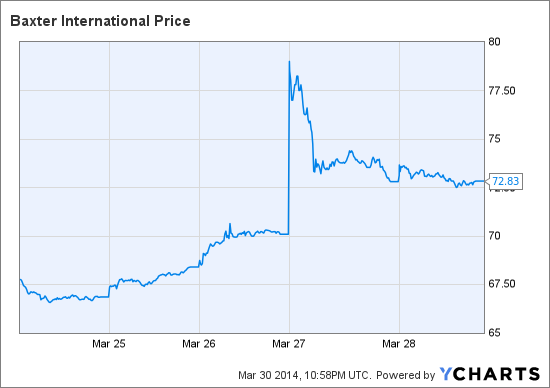 BAX data by YCharts
We've also recently noted the fabulous performance of Expedia (NASDAQ:EXPE) and its former holding TripAdvisor (NASDAQ:TRIP) since a breakup in 2011 and the spiffy returns at oil refining spinoffs Marathon Petroleum (NYSE:MPC) and Phillips 66 (NYSE:PSX).
But not all spinoffs are a sure thing. Tyco (NYSE:TYC), the one-time industrial conglomerate on a years-long slimming down plan, spun off ADT (NYSE:ADT), the home alarm company, in October 2012, and after an initial rally, ADT shares turned down. Cable television companies and others are piling into the home security space, making it harder for ADT to sign up new customers and increasing the customer defections it suffers. That steep plunge you see is reaction to ADT's fiscal first quarter results, which obviously disappointed.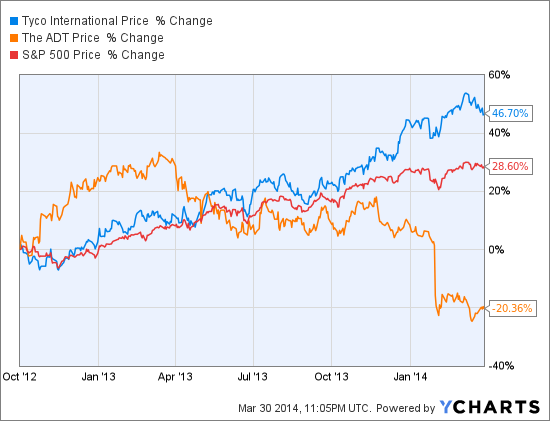 TYC data by YCharts
So, there are some big business challenges for ADT and they hardly came as a surprise to management. What's odd is that the company, since the spinoff, has been among the most aggressive in buying back its stock, running up its debt levels to more than $4 billion and, in hindsight, one could argue, overpaying for the shares.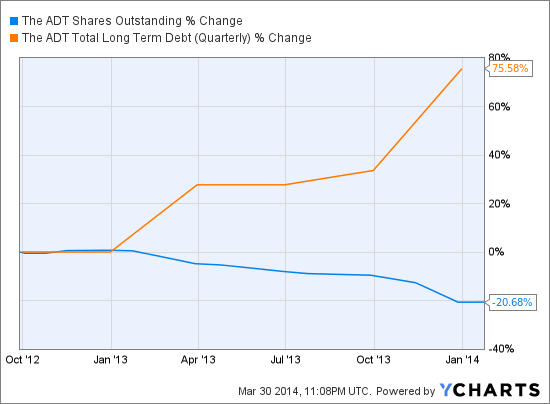 ADT Shares Outstanding data by YCharts
As long as customer retention and pricing remain relatively high, ADT's recurring revenue and strong margins are plenty adequate to handle the debt and even continue to reward shareholders with cash. The dividend yield is about 2.7% now. But should the home security industry grow more competitive, significantly affecting retention and forcing ADT into price cutting, the buybacks could come back to haunt the company.
Disclosure: None.