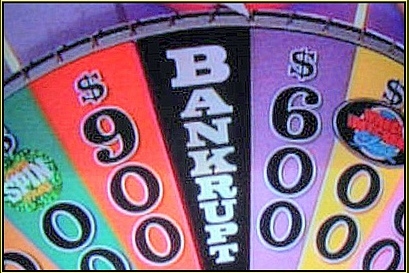 There is a huge public outcry against BP (NYSE: BP) and rightfully so. The oil conglomerate's lax standards and reckless behavior has led to the greatest oil spill that we have ever seen. Hundreds of thousands of people are boycotting BP stations and refusing to buy their gas there. Others are rooting for a BP bankruptcy. Although BP should have to pay every dime back to claimants harmed by the oil spill, a BP bankruptcy is not in the best interests of the United States.
Here are 3 reasons to root against a BP bankruptcy.
1. The federal government would be on the hook for BP's liabilities.
A BP bankruptcy means that the company would be unable to pay back all of its liabilities. If BP declares bankruptcy then the government would be responsible for paying off all of the damage claims. The federal government would have to reimburse fishermen, oil rig workers, cleanup crews, and other employers. More than seven million businesses have been affected by the BP oil spill. If BP defaults then taxpayers are on the hook for all of the compensations claims.
2. The United States would increase its dependence on Middle Eastern oil imports.
BP is the only large integrated oil company that does not import a large percentage of its oil from the Persian Gulf. In 2009, Exxon (NYSE: XOM), Valero (NYSE: VLO), and Chevron (NYSE: CXV) imported 26%, 29%, and 36% of their oil from the Persian Gulf. Each of these companies imported over 100 million barrels from the Gulf. BP North America imported only 10 million barrels from the Persian Gulf which was less than 6% of its total imports. A BP bankruptcy would mean more U.S. dependence on Middle Eastern oil.
3. The number of jobless Americans would rise even further.
A BP bankruptcy would hurt all of the small business BP station owners. The majority of BP gas stations are independently owned and operated. Approximately 90% of BP gas stations are independently owned which means that a BP boycott hurts store owners and not BP. BP makes its money on oil exploration and drilling. A long term BP boycott will just increase the unemployment rate by putting thousands of station owners and families out of business.
As a BP shareholder, I would obviously be against a bankruptcy filing because it would completely wipe out my equity position. But as you can see a BP bankruptcy would have a ripple down effect on all U.S. citizens as well.
What do you think?