On the surface, Cliffs Natural Resources (NYSE:CLF), a mining and natural resources company that produces iron ore and metallurgical coal, Ultra Petroleum Corp (UPL), a natural gas development and production company, and United States Steel Corporation (NYSE:X), a producer of flat-rolled and tubular steel products in North America and Europe, have little in common other than being in the basic materials sector.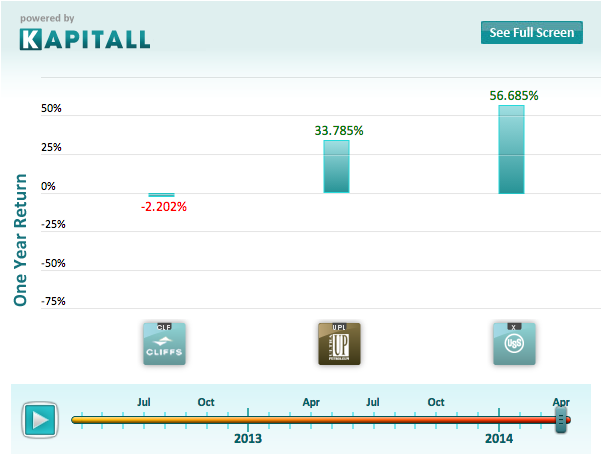 But all three companies do share one interesting common characteristic: a high percentage of their stock float is short while insiders are buying up shares. At Ultra Petroleum, the numbers of shares insiders bought has exceeded the shares sold in the last year by 3 to 1; at US Steel the ratio is 9 to 1; and at Cliffs the ratio is 1.5 to 1 in the last twelve months, but jumps to a whopping 35 to 1 in the last three months.
There are only two outcomes to this kind of situation. Either the insiders, who have more knowledge about a company's prospects in the short and long term, are foolishly about to lose their shirts, or short sellers are betting that something big and bad is about to happen to take the wind out of the self-confident insiders' sails. If the former, long-term investors may see stock prices rise precipitously if short sellers get caught in a short squeeze.
Three case studies
Cliffs Natural Resources stock has been under a cloud since it announced it will delist from the Euronext Paris exchange on May 7th. Moreover, their battle with activist investor group Casablanca Capital, which has proposed splitting up the company and spinning off several divisions, has put downside pressure on shares. But most worrisome is Cliffs dependence on steel exports -- primarily to China -- to prop up their bottom line.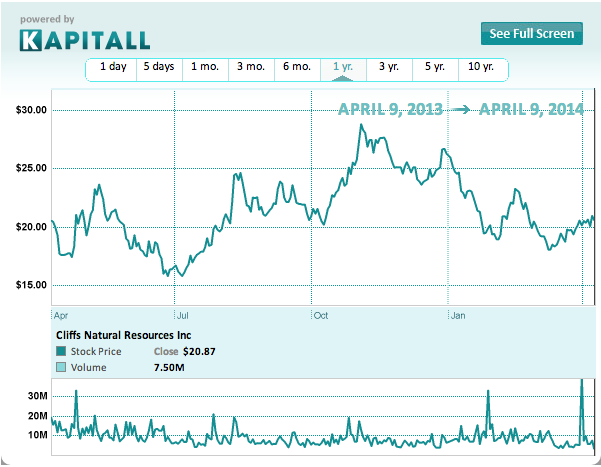 Click here for more information on Cliffs Natural Resources.
The story for US Steel is similar. The company has increased its capacity, and healthy auto sales in the last year could be a boon to its bottom line. Green shoots in the domestic economy also bode well for the steel manufacturer (if they blossom). But China's recent slowdown has decreased Chinese domestic steel demand, and China's steelmakers are more than happy to export their surplus -- made at a discount to US producers -- to American markets.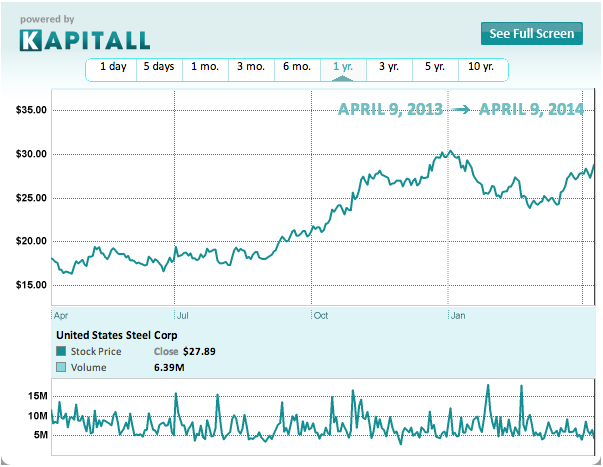 Click here for more information on US Steel Corp.
Finally, Ultra Petroleum, whose share float is 23.5% sold short, suffered when natural gas prices took a tumble in 2012. Not only did the collapse of gas prices result in a 27% drop in Ultra's revenue from the previous year, it also forced the company to write down over $2.9 billion in assets. In addition, Ultra's debt load makes some investors uncomfortable, even if the greatest portion of that debt isn't due soon.
Recently, however, the company acquired rights to drill in the Uinta Basin, which it hopes will double oil production to nearly 12,000 barrels a day. Arjun Sreekumar has argued recently that this acquisition "could exceed 500% [return on investment] at a wellhead oil price of $80 per barrel," removing the rationale for short sellers to stay short.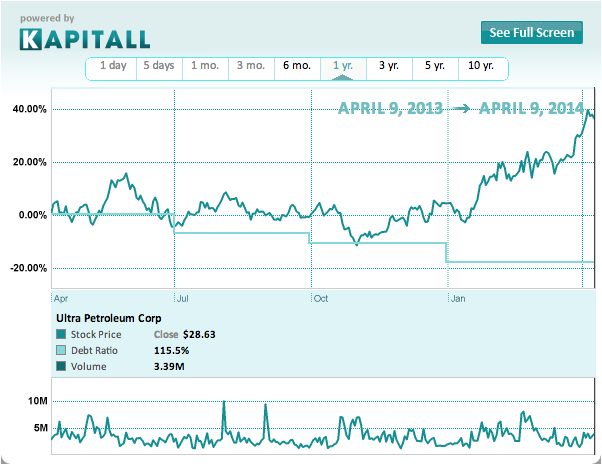 Click here for more information on Ultra Petroleum Corp.
Here, in the final analysis, the fact that these companies are in the same broad sector becomes important. If the macro environment shifts decisively in favor of growth (if, for example, both the US recovery is real and robust in 2014 and the Chinese economy doesn't tank) then the pessimism of short sellers vis-a-vis these concerns becomes untenable. Broad short positions like the ones presented here are likely to be covered in a short squeeze, which, in addition to the price boost offered by fundamental strength, will catapult prices higher.
There is a lot of risk and uncertainty in the cards, which is why the pessimists are playing such a daring hand. But long-term value investors stand to win by buying and holding Cliffs and US Steel, as these companies pay for your patience with respectable dividend returns.
Disclosure: I have no positions in any stocks mentioned, and no plans to initiate any positions within the next 72 hours.
Business relationship disclosure: Kapitall is a team of analysts. This article was written by Will Kenton, one of our writers. We did not receive compensation for this article (other than from Seeking Alpha), and we have no business relationship with any company whose stock is mentioned in this article.