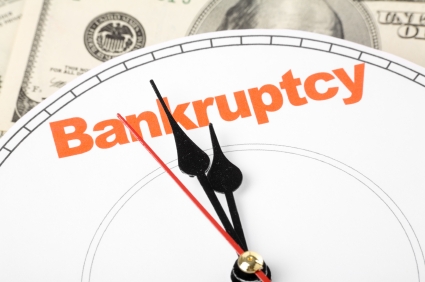 If you typed in symbol BBI today looking for Blockbuster's stock then you may have been surprised to find it no longer listed. Blockbuster was delisted from the New York Stock Exchange Wednesday for failing to maintain a $1 share price. Shares of Blockbuster haven't traded at $1 since last October. The movie rental chain had hoped to stay listed by convincing shareholders to agree to a reverse stock split by merging Class A and B shares (BBI.B). Blockbuster could not garner enough votes among shareholders to approve the plan.
This might just be the final curtain call for Blockbuster. Blockbuster blamed low voter turnout for the failure of its reverse split plan. This begs the question, if shareholders are so apathetic that they didn't even bother voting for the stock to avoid delisting then who will rescue Blockbuster? It's not the bondholders. Bondholders have refused to budge on restructuring the $630 million dollars worth of bonds outstanding paying 11.75%. Bondholders seem content on forcing Blockbuster to make these high interest payments even if it is going to drive the company out of business.
There is no way that Blockbuster will survive this year with its current debt obligations. Blockbuster had to request an extension until August on a $42.4 million dollar interest payment that was scheduled to be paid tomorrow (Thursday). Do bondholders really believe that Blockbuster will be able to repay the principal due to bondholders in 2014? The belief of bondholders must be that Blockbuster is worth more money in liquidation than as an ongoing entity in the future.
If shareholders and bondholders aren't buying Blockbuster's recapitalization plan then neither should you. Bankruptcy is now the best alternative for Blockbuster. It is the only way for the company to unburden its $900 million debt load. Blockbuster could emerge from bankruptcy as a leaner more efficient company with a legitimate chance of competing against Redbox and Netflix (NASDAQ:NFLX).
Blockbuster's stock was worth 15 cents per share when it last traded on the NYSE. Blockbuster now trades on the pink sheets under the symbol BLOKA.PK.
Disclosure: I do not own any shares of Blockbuster