China-centric tech websites are already ripe with rumors that Xiaomi's upcoming Mi3S smartphone won't be using an Nvidia (NASDAQ:NVDA) Tegra K1 or Tegra 4i SoC. Phone Arena is also spreading the news that the Xiaomi Mi3S will be powered by a Qualcomm (NASDAQ:QCOM) SnapDragon 801. The said hearsay report has failed to affect high-flying NVDA. On a 1-year basis, Nvidia is still the second best performing stock among its peers.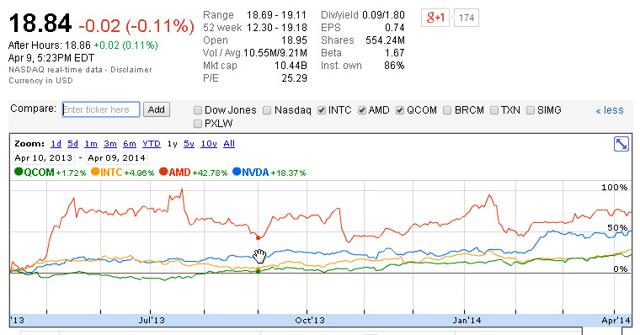 Source: Google Finance
Xiaomi's Support Is Desirable For Tegra
Xiaomi is a fast-rising smartphone company from China. Xiaomi sells iPhone-like Android phones below $330. Good reviews of the affordable Xiaomi Mi3 helped the company gain 6% of the China smartphone market last year, just behind Apple's 7% market share. The China-only Tegra 4-powered Mi3 sold 100,000 units in 90 seconds on its first day of sale last October 2013.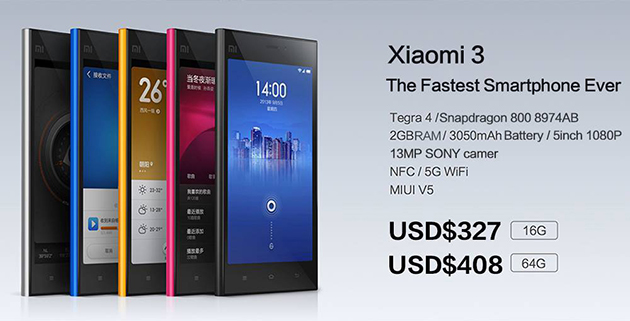 Source: Xiaomi
Xiaomi is considered to be the Apple (NASDAQ:AAPL) of China, its phones command iPhone-like devotion among millions of Chinese customers. Xiaomi exudes the same Apple "cool" X factor that builds cult status success for its products. CEO Lei Jun is also a tech celebrity often compared to the late Steve Jobs, from fashion choice and presentation style. Jun, whether intentional or not, has successfully designed and marketed phones that are low-priced iPhone clones using the Android OS platform.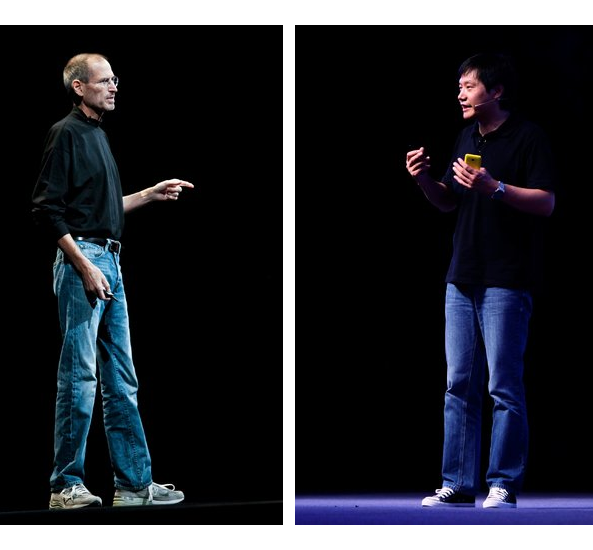 Source: idownloadblog.com
The technical specs of the Mi3 show it has expensive components but Xiaomi is using a low-margin approach to steal market share from Samsung (OTC:SSNLF) and Apple's premium phones. To keep costs down, Xiaomi only sells its phones through its website. The online direct selling approach helped Xiaomi sell 7.19 million units or $2 billion worth of Android phones in 2012.
For fiscal year 2013, Xiaomi had revenue of $5.18 billion on sales of 18.7 million smartphones. Some of those phones had Tegra 4 inside. Nvidia could really benefit a lot again if Xiaomi uses Tegra chips for its phones this year. The rumor that the upcoming Mi3S will be exclusively using Snapdragon 801 is detrimental to Nvidia's Tegra business.
Xiaomi's Mi3S Can Compete with the iPhone 6 and Samsung Galaxy S5
Xiaomi is considered by Michael Blair to be one of the most vicious piranhas that will gradually chew-kill the high-margin Apple iPhone. Lei Jun has an appetite as large as Jobs. He is expanding Xiaomi's iPhone-like cult success beyond China's border. Jun promise a 60 million smartphone sales target for 2014 and 100 million units for 2015. Tegra chips ought to be inside some of those phones.
Xiaomi will use the Big Bang of Disruption to bring the Mi3 and Mi3S to other countries where Samsung and Apple currently hold duopoly grip in high-end phones. Singapore customers already snapped up all available Mi3 units within minutes when they went for sale last March. Lei Jun is planning to expand his $10 billion empire in other Asian countries first. However, Jun can tap Amazon to help Xiaomi penetrate the U.S. market anytime if he wants.
Conclusion
Retaining the Xiaomi business is therefore a long-term tailwind for Nvidia. No other major OEM phone company has delivered the success that Xiaomi did with the Mi3 smartphone. The future of the Tegra 4i and K1 chips can greatly benefit from Xiaomi's global expansion. A 10-million Tegra SoC supply deal for the Mi3S can significantly improve Tegra's declining sales.
Nvidia is a strong BUY if Xiaomi retains the Tegra-powered alternative model for the Mi3S. Lei Jun offered the Mi3 in two variants, one with Tegra 4 and one with Snapdragon 800. Nevertheless, should Xiaomi decide to totally drop its support for Tegra SoC, there are other companies that can help Nvidia sell more Tegra SoC.
French company Wiko is planning to launch the €200 Wiko Wax. The Wax is powered by the Tegra 4i - Nvidia's first SoC with built-in LTE modem. Wiko is not as big as Xiaomi is. However, several Wiko-sized companies that adopt the Tegra 4i can still propel Tegra sales this year.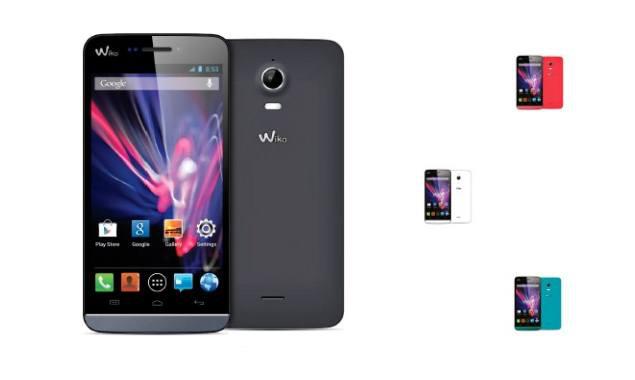 Source: Wiko
An improvement on Tegra sales for the next two quarters will likely propel NVDA to $20.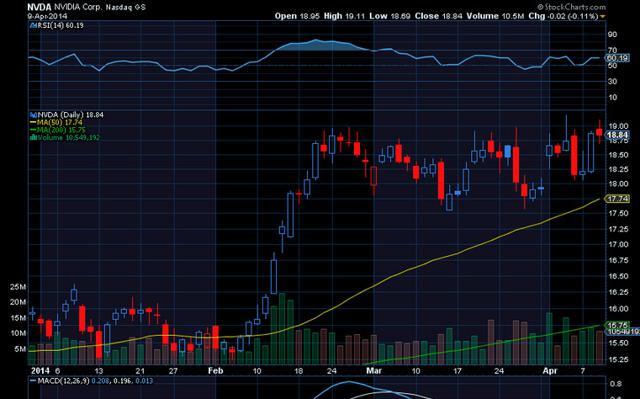 Fundamentals-wise, Nvidia has a premium P/E over its peers, AMD (NYSE:AMD), Intel (NASDAQ:INTC), and QCOM. Here's the chart for the most recent quarter valuation of Nvidia by Finviz. The higher-than-peers TTM and Forward P/E might explain why Nvidia has a sizeable 11.13 Short Float percentage. I like the low P/S, P/B, and P/C ratios of the company. The Quick Ratio and Current Ratio are also good. The SMA20, SMA50, and SMA200 numbers hint of more near term upward movement for NVDA.

Disclosure: I am long AAPL. I wrote this article myself, and it expresses my own opinions. I am not receiving compensation for it (other than from Seeking Alpha). I have no business relationship with any company whose stock is mentioned in this article.