Sickle cell disease (NYSE:SCD) is an orphan genetic disease caused by mutant hemoglobin that deforms and destroys red blood cells. These cells clump in the microvasculature and cause painful vaso-occlusive crisis (NYSE:VOC). SCD represents a significant unmet medical need as there is only one drug FDA approved for the treatment of SCD, which is Hydroxyurea. However, being a chemotherapeutic agent, the use of hydroxyurea is limited due to long-term safety concerns. That said, there are a number of companies developing drugs designed to ameliorate the symptoms, particularly related to VOC. In this article, we decided to evaluate GlycoMimetics, Inc. (NASDAQ:GLYC), a small-cap biotech company focusing on developing treatments for rare orphan diseases, beginning with SCD.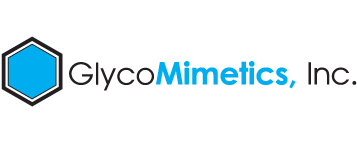 Company Overview
GlycoMimetics is based in Gaithersburg, MD, and was founded in 2003. The company has partnered with Pfizer (NYSE:PFE) for its lead pipeline program, GMI-1070, a potential treatment for VOC in SCD patients, which will enter Phase 3 trial in Q3:14. Additionally, the company is developing GMI-1271 for the treatment of acute myeloid leukemia (AML), which is expected to enter the clinic in the upcoming months. The company has other potential preclinical applications for potentially other indications including prophylaxis treatment of VOC, other agents targeting oncology indications, and treatments for Pseudomonas respiratory infections. That said, while the focus of the company is on moving GMI-1070 and GMI-1271 through clinical development, these other preclinical programs may augment the clinical pipeline longer-term, and represent upside. However, it is still too early to evaluate these preclinical programs' success.
Company's Pipeline
1. GMI-1070 - The company's lead candidate GMI-1070 is a novel synthetic pan-selectin inhibitor with inhibitory activity targeting all three selectins (E-selectin, L-selectin and P-selectin), and is about to initiate Phase 3 trials in Q3:14 as a potential treatment of VOC in SCD patients. VOC is an episode that occurs in individuals with SCD and characterized by severe pain, and in some cases organ damage, due to irregularly-shaped red blood cells. Selectins are glycoprotein cell adhesion molecules implicated in inflammatory processes responsible for VOC. Therefore, targeting selectins in inflammatory responses may represent a novel approach and potentially addressing a significant unmet medical need.
Under GlycoMimetics' licensing agreement with Pfizer, GMI-1070's Phase 3 development and worldwide commercialization will be conducted by Pfizer and GlycoMimetics will receive milestone payments and royalties upon marketing approval from the regulatory authorities. GMI-1070 has previously been granted both Orphan Drug status and Fast Track designation for the treatment of VOC by the FDA, as well as Orphan Product status in the EU. The company owns six issued U.S. patents which expire between 2023 and 2029 and a number of patents and patent applications for other regions of the world (mainly Europe) which are expected to expire between 2023 and 2028.
In April 2013, GlycoMimetics announced the completion of a Phase 2 randomized study involving 76 patients undergoing a VOC; the results showed a reduction in time to VOC resolution, length of hospital stay, and use of opioid analgesics for those treated with GMI-1070 versus placebo. Though the primary and secondary endpoint didn't meet statistical significance, the reduction in the VOC resolution and secondary end points was clinically relevant and bodes well for the Phase 3 design. Going forward, Pfizer is responsible for conducting a Phase 3 study and if successful, GlycoMimetics is eligible to receive up to $340 million in milestone payments along with tiered royalties (low-double digits to low-teens) on net sales. Pfizer plans to initiate a Phase 3 study under a Special Protocol Assessment with FDA using time-to-hospital discharge as the primary endpoint by mid-year. According to Jefferies, there is 75% probability of a positive outcome for GMI-1070 in resolution of VOC in SCD and U.S. launch is anticipated in 2017.
2. GMI-1271 - The company also has a proprietary compound, GMI-1271, which is an inhibitor of E-selectin molecule that is found to be overexpressed in both solid and hematopoietic malignancies including AML. E-selectin has been suggested as one of the factors responsible for metastasis of cancers through hematogenous route. Based on supportive preclinical data, GMI-1271 is expected to enter the clinic in healthy volunteers in Q2:14, followed by the initiation of a Phase I/II study in AML patients in Q3:14.
The most extensive pre-clinical data presented to-date with GMI-1271 was presented at the 2012 and 2013 American Society of Hematology (NYSE:ASH) annual meetings. At the 2012 meeting, using an in vitro cell adhesion assay researchers demonstrated adhesion of leukemia cells (derived from a number of AML patient samples) to E-selectin. Subsequently, researchers showed that they could reduce the levels of cell adhesion from the majority of these same leukemia cells by adding GMI-1271. Next, using a cell survival assay, researchers first demonstrated that leukemia cells were more resistant to treatment with single-agent daunorubicin or cytarabine when bound to E-selectin coated plates; introduction of GMI-1271 was able to reverse this resistance, resulting in a decrease in cell survival. Lastly, using a mouse model containing human AML cells, the researchers could demonstrate a reduction in total number of leukemic cells in the bone marrow and spleen when the mice were treated with GMI-1271 versus vehicle. At the 2013 meeting, researchers demonstrated that the absence or therapeutic blockade of E-selectin (via GMI-1271) was able to increase survival, accelerate neutrophil recovery, and alleviate chemotherapy-induced mucositis, suggesting GMI-1271 has chemoprotective properties as well.
Market Potential
Sickle Cell Disease (SCD) - According to the Centers for Disease Control (NASDAQ:CDC), SCD affects 90,000-100,000 people in the U.S. The prevalence tends to be higher in African-Americans (1 in 500) and Hispanics than Caucasians. Although SCD is an orphan disease in both the U.S. and Europe, the market opportunity for a successful SCD therapeutic is substantial. According to the American Society of Hematology Education Program, the annual cost of medical care in the U.S. for people who suffer from SCD exceeds $1.1 billion. GMI-1070 will target SCD patients who are hospitalized as a result of sharp, intensive pain caused by a VOC. Further, if GMI-1070 Phase 3 data is very positive, there could be meaningful use of GMI-1070 in earlier stages of crisis, which could expand the market potential.
Acute Myeloid Leukemia (AML) - AML is the most common acute leukemia affecting adults, and accounts for approximately 1.2% of cancer deaths in the U.S. and its incidence is expected to increase as the population ages. The National Cancer Institute (NYSE:NCI) estimates that approximately 18,860 new cases of adult AML will be diagnosed in 2014, with 10,460 dying of the disease. Using the current standard-of-care, 60%-70% of adults with AML will achieve a complete response, with about 45% of those patients surviving for 3 years or more; the typical cure rate amongst all adults with AML is 25%. According to Markets and Markets, the market for AML in the G8 countries (USA, Canada, UK, Germany, Italy, France, Spain and Japan) was valued at $216 million in 2010 and is expected to grow at a compound annual growth rate (OTCPK:CAGR) of 28.40% from 2015 to 2020, to reach a value of $1.67 billion.
Competitive Landscape
While there is only one FDA approved therapy for SCD (hydroxyurea), there are a number of major competitive drugs designed to ameliorate the symptoms, particularly related to VOC. Below is a list of potential competitors on the horizon which have drugs in late-stage clinical testing.
Mast Therapeutics' (MSTX) MST-188 - Mast Therapeutics is currently conducting a Phase 3 clinical trial of its purified poloxamer MST-188 that may be used to treat an ongoing VOC episode. MST-188 binds to damaged membranes, restoring the cell's natural, hydrated, non-adhesive surface. This aborts dysfunctional inflammation and thrombosis and directly contributes to improved blood flow and reduced tissue ischemia. While MST-188 is only being tested in pediatric patients ages 8 to 17 years old, GMI-1070 is being tested to treat both adult and pediatric patients experiencing VOC.
Eli Lilly's (LLY) Prasugrel - An FDA approved drug, Prasugrel is an anti-platelet therapy which is currently used to reduce the rate of thrombotic cardiovascular events in patients with acute coronary syndrome. Lilly is currently running a Phase 3 study of Effient, which it initiated earlier this year, in 240 children and adolescents (age 2-17) with number of VOC events per patient per year as the primary endpoint.
Selexys Pharmaceuticals' SelG1 - SelG1 is a P-selectin inhibitor that is undergoing Phase 2 (SUSTAIN) trail in 174 adult and pediatric patients for treatment of VOC in SCD. The SUSTAIN trial is a randomized study and will evaluate high dose SelG1, low dose SelG1 or placebo in the presence or absence of hydroxyurea therapy. Novartis (NYSE:NVS) has options right to SelG1 after the current Phase 2 trial data.
Upcoming Catalysts:
2Q 2014: Begin Phase 1 dose-escalation study with GMI-1271 in health volunteers.
1H 2014: GlycoMimetics receives a $15mn milestone payment by Pfizer ahead of the Phase 3 trial initiation with GMI-1070.
2H 2014: Initiation of Phase 3 study with GMI-1070 for the treatment of VOC (triggering a $20mn milestone payment from Pfizer to GlycoMimetics).
3Q 2014: Initiate Phase 1/2 dose-escalation study with GMI-1271 in defined patient populations with AML.
Summary: Reasons to Buy the Stock
Strong Phase 2 GMI-1070 SCD data showed consistent improvements in the duration of crisis, use of opiods, and other clinical metrics, which bodes well for Phase 3 chance of success. Moreover, the data gives major proof of concept to the biological activity of selectin inhibition.
SCD represents an enormous market opportunity, given its large, yet orphan prevalence and almost non-existent treatment options.
While there are several competitors on the horizon who are also looking to reduce the severity/duration of VOC, GMI-1070 is the only one in Phase 3 for the treatment of adults.
GMI-1271 has shown encouraging efficacy in reducing the tumor burden in AML and therefore the company intends to initiate a wholly owned Phase 1 program in AML.
Jefferies has recently raised its price target on shares of GlycoMimetics from $13 to $20, representing a potential upside of 30% from where the stock is currently trading.
Potential Risks:
With respect to GMI-1070, one of the biggest risks is the failure to recruit the desired number of patients, since it can be inherently difficult to recruit patients onto a study while they are experiencing a VOC. Consequently, if partner Pfizer decides to shrink the enrolment numbers the statistical powering of the study may be compromised.
While there are several companies developing therapies for VOC and AML there are also several low-cost generic drugs currently on the market. In the setting of VOC prevention, hydroxyurea has been approved and used for decades and when taken consistently can prevent VOCs and improve survival for patients with SCD. With respect to AML, a number of chemotherapies are being used by physicians, which have associated toxicities. As a result, GMI-1070 and GMI-1271 may have issues displacing treatments which some physicians are comfortable using.
Financial Outlook
As of December 31th, 2013, GlycoMimetics had $2.3 million in cash and equivalents, to which was added approximately $57.4 million in net proceeds from the company's Initial Public Offering (NYSEARCA:IPO). As is the case with most early-stage biotechnology companies, significant amounts of capital are necessary for R&D and SG&A before a product goes on the market and generates enough revenue to generate a net gain. While the recent IPO has provided it with enough capital to last at least another 12 months (along with the potential for near-term milestone payments from Pfizer), GlycoMimetics is not likely to become profitable before it exhausts its current cash position. As a result, the company may end up raising money through an additional offering equity or debt, which may impact current or future stockholders.
Bottom Line
Our thesis is based on the lead program's potential to be used as a treatment of VOC in patients with SCD. GMI-1070 is a unique therapeutic approach to alleviating the painful symptoms of VOCs associated with SCD. The results from a previous Phase 2 study in SCD give us confidence that GMI-1070 will demonstrate efficacy and ultimately gain registration. SCD is a significant unmet medical need, and an attractive commercial opportunity. Additionally, the company's technology platform of small molecule inhibitors to carbohydrate ligand binding has significant potential in AML. That said, GlycoMimetics represents a high reward opportunity for emerging growth stock investors.
Disclosure: I have no positions in any stocks mentioned, and no plans to initiate any positions within the next 72 hours. I wrote this article myself, and it expresses my own opinions. I am not receiving compensation for it (other than from Seeking Alpha). I have no business relationship with any company whose stock is mentioned in this article.
Additional disclosure: Biomed Group is a group of investment professionals and writers. This article was written by Amit Cohen. This information is not to be construed as an offer to buy or sell any security mentioned on this article.