Advanced Micro Devices (NYSE:AMD) Q1 2014 earnings expectations are averaged at breakeven based on 23 different analysts.

Source Yahoo Finance
During the Q4 2013 Earnings Call Conference, AMD announced that it expected 16% decline in revenue for Q1 2014 due to lower seasonal demand. David Wong, an analyst for Wells Fargo, asked a direct question about Q1 2014 profitability forecast.

Click to enlarge
Devinder Kumar, AMD's CFO answered directly with "breakeven or better" according to their estimate. That estimate is based on assumptions that the PC market will decline 10% for 2014. This is a quote directly from Rory Read, AMD's CEO.

Click to enlarge
PC Shipments
On April 9th, IDC announced that the PC shipments did better than expected due to Windows XP migration. Overall weak consumer demand was offset by higher than expected commercial spending. Worldwide PC shipments only fell 4.4% instead of the projected 5.3%.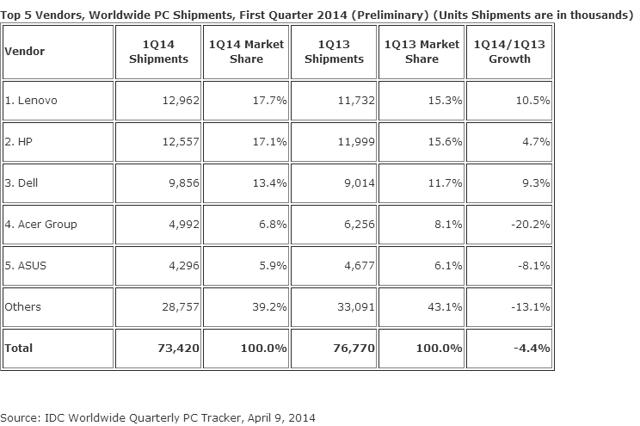 Click to enlarge
The PC market in the United States also showed signs of stabilization only losing 0.6% compared to Q1 2013. This is due to desktop shipments rising by 3.5% and can be credited to the Windows XP support expiration forcing replacements. The increased desktop shipments offset the weak consumer demand.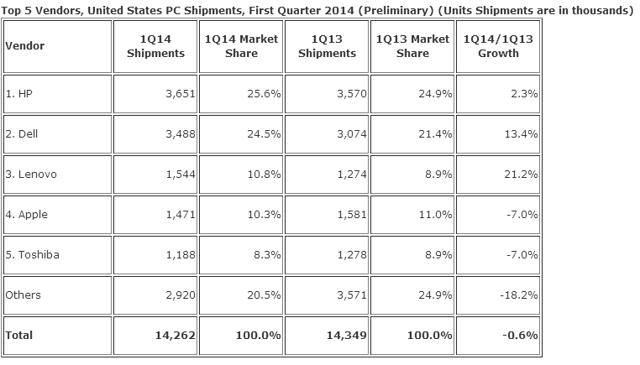 Click to enlarge
AMD did not specifically state what their assumption for Q1 PC market stagnation was. However, their 10% decline estimate was based on industry projection for 2014. The industry projection was a reduction of 5.3%. The worldwide shipments beat expectations by 0.9% for Q1. This should be favorable for AMD.
Consoles and Graphics Sales
Consoles sales were expected to have an increased drop-off due to seasonal decline and lower post launch demand. However, demand for Sony's PS4 continues to remain high. At the beginning of March, Sony announced it had sold 6 million Playstation 4s. Recent launch of Sony's exclusive title Second Son boosted PS4 sales to nearly 7 million by April. Xbox One sales are doing as expected with over 4 million consoles sold as of March.
AMD's graphics cards continue to be in high demand due to recent excitement with Mantle and cryptocurrency. AMD's graphics cards are overpriced by retailers and etailers due to the high demand. This is a sign that AMD will at least meet sales estimate or exceed it. There has been no report of shortage in the supply chain.
AMD's R9 290X is still priced above its $550 MSRP by Newegg and most retailers.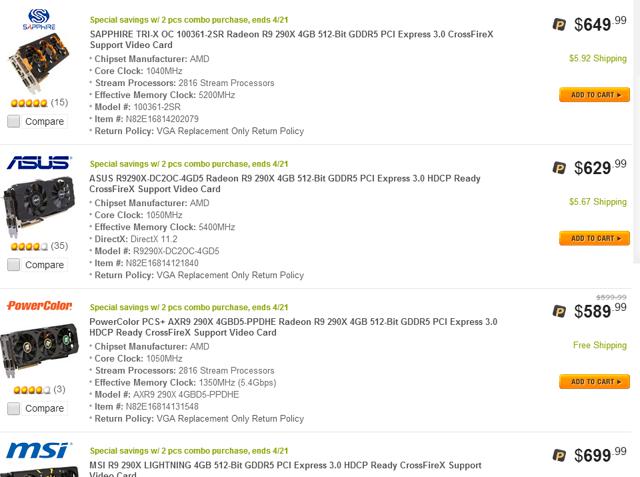 Click to enlarge
Extremetech posted an article confirming how much AMD GPUs prices have inflated in February.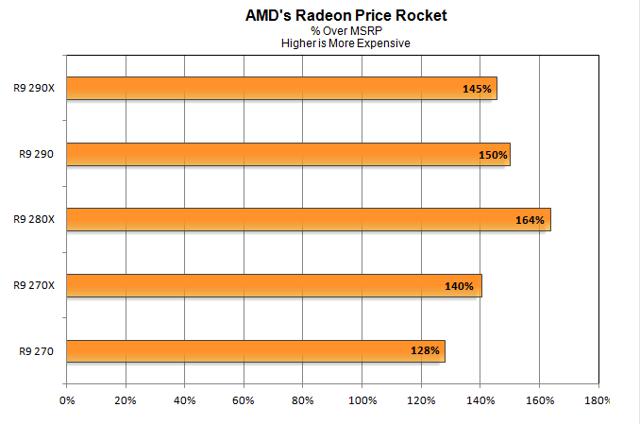 Click to enlarge
Conclusion
AMD gave a very conservative estimate on earnings for Q1 2014. The PC market decline was not as steep due to Windows XP expiration forcing businesses to buy replacements. Sony's PS4 is still in very high demand across the globe while Xbox One is doing okay. AMD's desktop GPUs sales were boosted by the cryptocurrency craze and Mantle. Given these significant increases in demand, I believe AMD will beat earnings estimate of 0 cents.
As a reminder, AMD also did better than expected in Q4 2013 as well. Investors were not impressed with the strong growth because of lowered margins and a stagnating PC market. AMD's stock retreated over 10% back into the mid $3s as a result. Q1 PC shipment numbers are better than expected and should alleviate some of those concerns. This may create more investor confidence and move share prices up instead of down.
Disclosure: I am long AMD. I wrote this article myself, and it expresses my own opinions. I am not receiving compensation for it (other than from Seeking Alpha). I have no business relationship with any company whose stock is mentioned in this article.