The trend of lower jobless claims continued this week as first time initial claims dropped by 32K to 300K, which is the lowest level in nearly seven years (May 2007). It was also the lowest weekly decline since December 2012. A few weeks ago, this type of report may have spooked the market on fears of the Fed moving up its tightening timeline, but with the Fed abandoning its 6.5% unemployment rate target, futures got a modest bump on the news.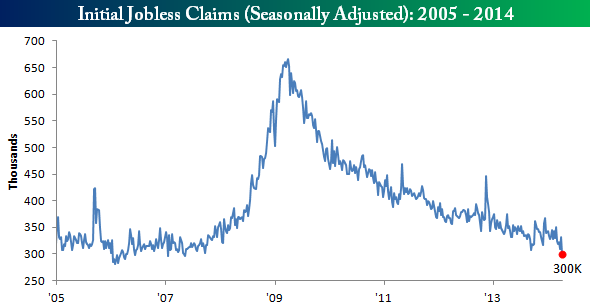 With this week's decline, the four-week moving average moved down from 321K down to 316.25K, inching ever so closely to the post-recession low of 314.75K from last September. It has now been 28 straight weeks since that last post-recession low was made, so a new low would be a welcome relief.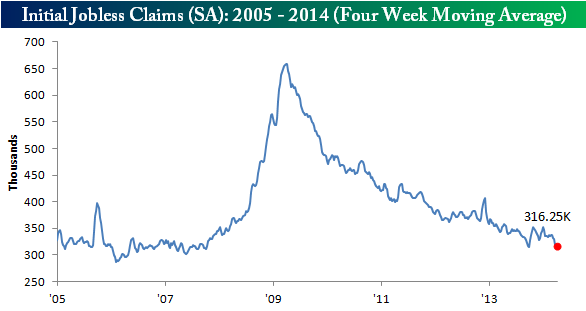 On a non-seasonally adjusted (NSA) basis, jobless claims rose by 3.5K to 298.4K. In spite of the increase, NSA claims are still well below their average of 376.2K for the current week dating back to 2000, and the lowest for the current week since 2005.