By Sumit Roy
Natural gas inventories fell by 48 bcf last week, below expectations.
Natural gas was last trading up by more than 2 percent to $4.67/mmbtu after the Energy Information Administration reported that operators injected 4 billion cubic feet into storage last week, below the 5 to 15 bcf that most analysts were expecting.
The latest injection was above last year's draw of 14 bcf and above the five-year average for no change.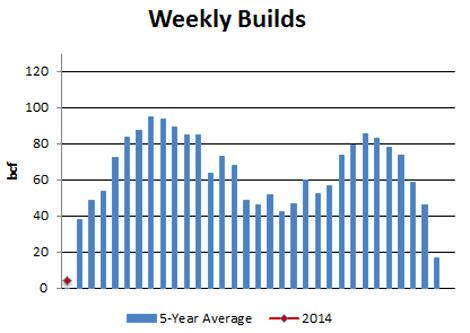 In turn, inventories now stand at 826 bcf, which is 847 bcf below the year-ago level and 989 bcf below the five-year average (calculated using a slightly different methodology than the EIA).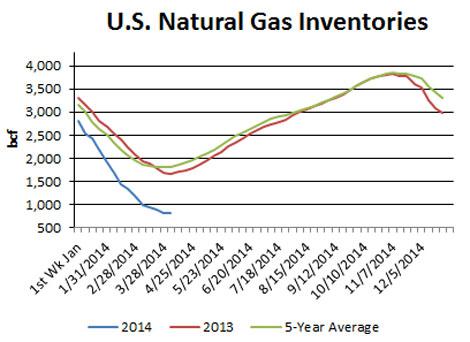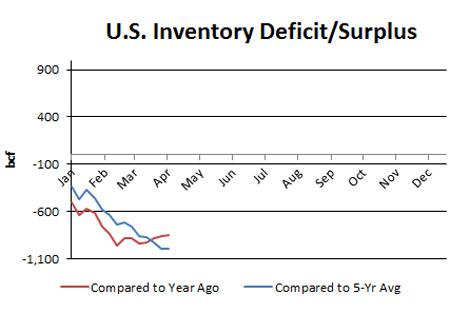 The weather last week was slightly warmer than seasonal norms.
According to the Edison Electric Institute, utilities generated 69,003 GWh in the week ending April 5, which was equal to the same week a year ago.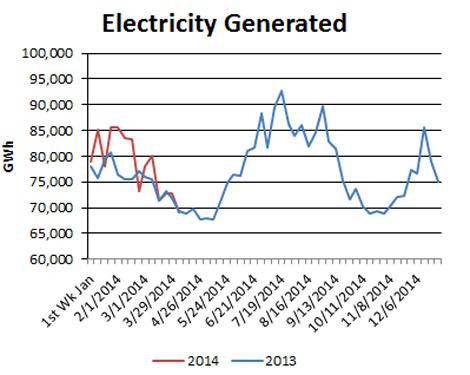 Looking forward, the NOAA's 6- to 10-day outlook calls for colder-than-normal temperatures across the eastern half of the country.
NOAA 6- TO 10-DAY OUTLOOK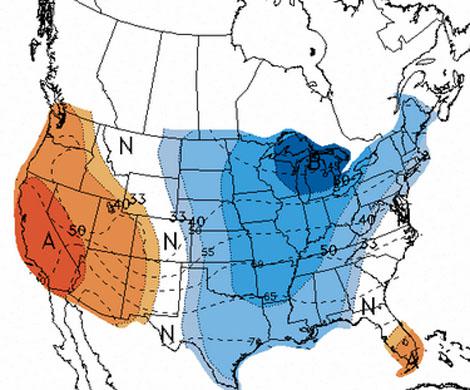 Meanwhile, Baker Hughes reported that the number of rigs drilling for natural gas in the U.S. fell by two to 316-the lowest level since 1995.
Natural Gas Rig Count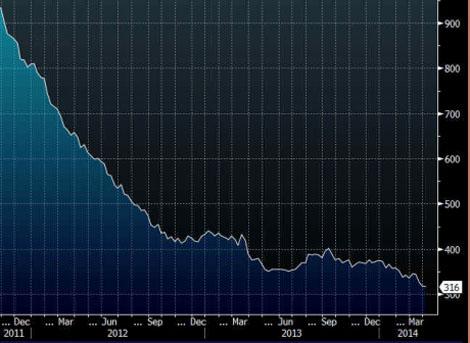 Natural Gas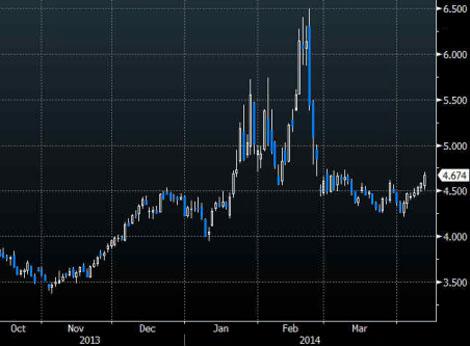 Bottom Line: The latest inventory data from the EIA were bullish, as the inventory deficit against the five-year average fell from 993 to 989 bcf and the deficit against last year fell from 865 to 847 bcf.
While the inventory deficits declined modestly last week following the first injection of the year, they didn't fall enough. Anything short of a record pace of injections will be interpreted as bullish, and raises the risk that storage levels will be inadequate ahead of next winter.
As we've written in recent weeks, injections must average about 97 bcf per week to reach comfortable levels above 3,800 bcf by November. Last year, injections averaged 70 bcf and the five-year average is 66 bcf per week. In other words, we need to see injections come in at levels 30 bcf higher than normal every week to put a dent in the inventory deficits.
That didn't happen in this latest inventory report and that's why prices spiked. If injections continue to underperform in the coming weeks, prices may make a run at $5/mmbtu.