Apu Kumar, senior vice-president of BlueStacks, emailed me confirmation that his company developed a special BlueStacks App player for Advanced Micro Devices Inc. (NYSE:AMD). It is not the same generic emulator you can download from the BlueStacks website. I'll let you read his concise explanation and you will understand why AMD's marketing people need to advertise this feature.

OEM PC companies, who aren't under Intel's big thumb, should be more encouraged to use more AMD APU and Radeon chips. Low-cost notebook and desktop computers with dual Windows 8/Android OS 4.3 operating systems is a compelling selling point. Even the generic version of BlueStacks for Mac and Windows works great. It allowed people to play Angry Birds and Candy Rush or run Android apps like Viber (before the native Viber Windows version was released) and WhatsApp outside of their smartphones.
Custom BlueStacks Is Intended For Top-Notch Android Gaming On Windows & Mac
The custom version created for AMD maximizes the gaming advantage of discrete Radeon GPUs and APUs. I believe Apu Kumar's promise of seamless full Android experience on upcoming AMD PCs. His company's customized version for AMD should have solved the problems I told him about the generic versions of BlueStacks app Player that I tested on my old AMD/Intel laptop and desktop computers.
The close collaboration with AMD engineers should be enough reason to believe that BlueStacks' cross-platform Layercake virtualization technology will run perfectly on AMD Windows systems. Since Kumar is unable to give me a copy of the special BlueStacks App Player for AMD, I'll have to wait for new AMD-equipped notebooks to become available here in the Philippines.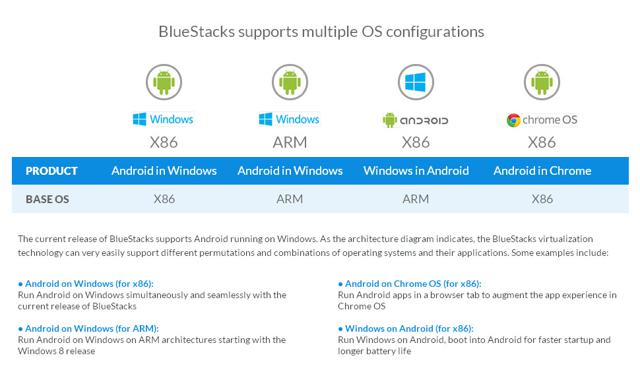 (That Windows on Android for x86 feature is very interesting)
Source: BlueStacks.com
I have not been able to replicate Apu Kumar's demo of smooth Riptide gameplay on generic BlueStacks. I also tried installing my favorite Android RPG game, Dungeon Hunter 4, but it won't even run at all. Other people managed to run Dungeon Hunter 4 on low-settings. Another video from a Thai player showed Dungeon Hunter on full window mode but the stuttering video gameplay hurts my eye.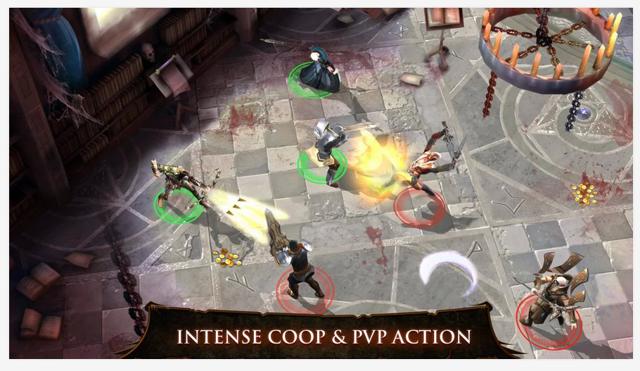 Source: Google Play Store
Here's another unsatisfactory video review of the generic BlueStacks on an AMD-powered HP laptop. Some people who reviewed the emulator have concluded that it's not really the best for 3D Android games. However, coders managed to modify and optimize the generic BlueStacks so it runs Real Racing smoothly.
It will best for AMD if the custom BlueStacks that will be pre-installed on AMD computers can run 3D Android games glitch-free, without any complicated settings configuration. I hope the emulator can also decently run on sub-$300 computers with low-entry AMD APUs. It will be disappointing if the custom BlueStacks can only emulate Android decently on $500++ or more machines.
Justin proposed that the upcoming Mullins is perfect for notebook gaming. He pointed out that Puma/Mullins will have better future in desktops and notebooks. I agree with him that, with the help of an optimized-for-GCN BlueStacks, a Mullins-powered $300 notebook can be a good dual OS Windows/Android OS gaming machine.
Since Intel (NASDAQ:INTC) is using contra revenue to help it reach its 40-million-tablet chips target for 2012, AMD has better chances of selling more Puma-powered gaming notebooks. The Project Discovery reference Mullins tablet showed it can flawlessly run Android and Windows 8 games. It can be assumed that the said performance can be applied to notebooks and APU desktops.
The PC market is still important for AMD's overall health. BlueStacks and Mullins may help AMD increase its market share in low-end desktop and notebooks. I doubt that AMD will ever find major support for its high-end processors among big PC makers - Intel owns most of that market segment.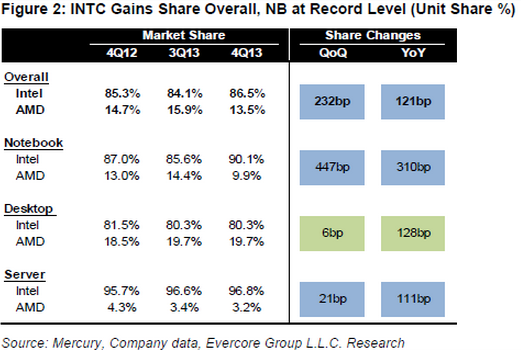 Better Gaming Experience May Help AMD Against Braswell
Intel is planning to release the Bay Trail-T successor, the 14 nm Braswell SoC, soon. Braswell might further degrade the "already-declining" low-entry PC business of AMD. Further loss of market share in emerging markets and low-entry computers will derail AMD's 2015 operations.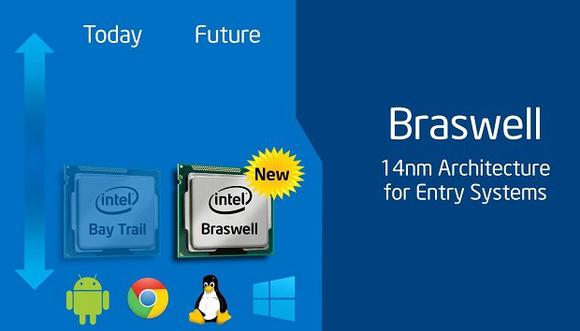 Source: Intel
AMD's game-centric and lower-cost APUs makes sure AMD's PC business doesn't suffer the same fate that befell on AMD Opteron server chips. Kaveri plus custom BlueStacks will help AMD in the desktop sector. Mullins plus BlueStacks will ensure Braswell doesn't kill AMD's notebook business.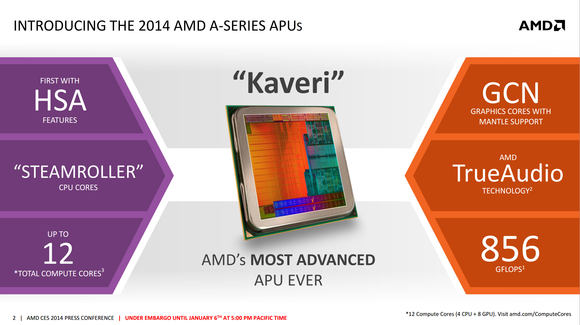 AMD still generates a lot of its revenue from its Computing Solutions division, $3.10 billion for FY 2013. Protecting the traditional PC business against Intel's incursion is top priority. The non-GPU division lost money last quarter but Q1 2014 results might be better. We will know on April 17 if AMD will surprise us again.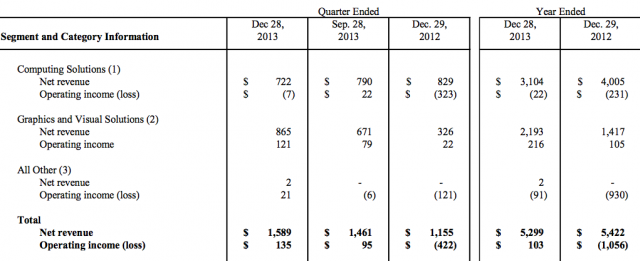 IDC reported that the PC industry suffered another -4.4% decline so the stock market will use it as an excuse to initiate another sell-off of AMD after its earnings report next week. The January beatdown on AMD taught me that it is always better to expect the worst. A jaded attitude is therefore recommended by yours truly.
Conclusion
The custom BlueStacks App emulator for Android can help AMD increase its GPU and APU sales for the low to medium-range computers. Apu Kumar said AMD has select retailer partners who will pre-install this special Android OS emulator. I hope some OEM PC makers also pre-install BlueStacks before they ship out to retailers.
Flawless gaming is a very important feature that AMD should continue to improve on. The survival of its PC business is highly reliant on keeping its edge over Intel on gaming performance. Intel Capital is one of the venture capitalists who funded BlueStacks. However, Intel has shown no intention to order a custom BlueStacks App player for its Atom chips.
Gaming is not a priority for Intel. AMD should therefore always cater to the whims of gamers. There are than millions of gamers who will purchase a cheap $300 Kaveri gaming rig that can also run Android games like Dungeon Hunter 4.
AMD should always satisfy the gaming market. It's bigger than most of us realize, video games sales exceeds $24 billion. Video games are not for kids or teens too. Adults with lots of money to spend will buy anything that will maximize their gaming experience. AMD-powered computers with custom BlueStacks should cater to this huge population of gamers Windows & Android gamers.
Like Justin said, few investors can really understand how important gamers are for AMD's future success. AMD is a good Hold for the long-term.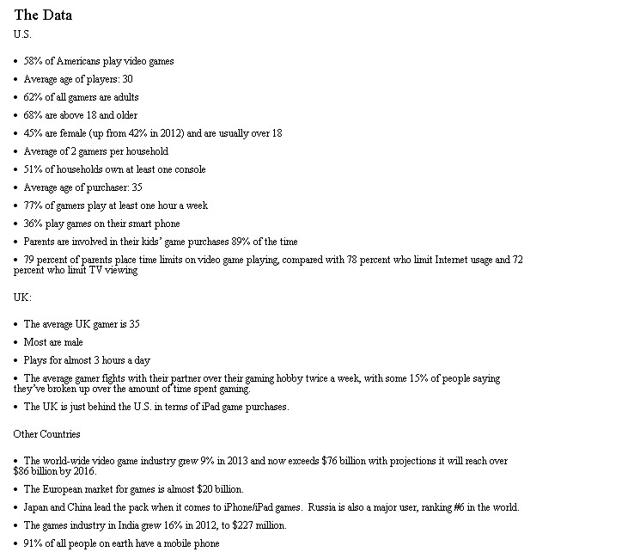 Source: Bigfish Games Blog
Additional Disclosure: I'm a 40-year old former gamer that longs to play games again. Marriage has derailed my gaming therapy. Some parents, husbands & wives play with their kids too.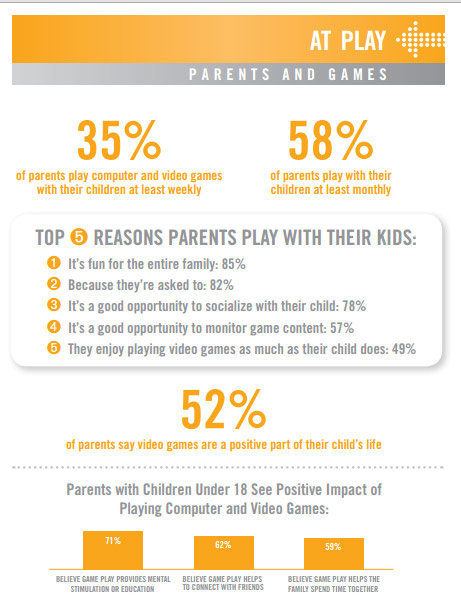 Disclosure: I am long AMD. I wrote this article myself, and it expresses my own opinions. I am not receiving compensation for it (other than from Seeking Alpha). I have no business relationship with any company whose stock is mentioned in this article.