In October of 2012, I covered Cerner Corp. (NASDAQ:CERN), and the stock has done very well, however I think the upward trajectory should continue. In that write up I explained how new Affordable Care Act (ACA)/Medicare guidelines are financially motivating hospitals to be more efficient which will continue to benefit Cerner. However, some new data I recently came across confirmed that thesis, so I decided to share my renewed belief in Cerner with the SA community.
New ACA guidelines are gripping hospital systems like a vice, and many are scrambling to shore up market positions and create organizations capable of withstanding the pressure. Many systems made big moves in 2012, in which 105 acquisitions were reported, up from 50 to 60 annually in the pre-ACA, pre-recession years of 2005-2007. This is much higher than I imagined back in October of 2012. Perhaps by a stroke of luck, Cerner's clients were the movers and shakers. As per the 2/25/14 presentation, Cerner estimated 61% of 2013 M&A was conducted by existing Cerner clients.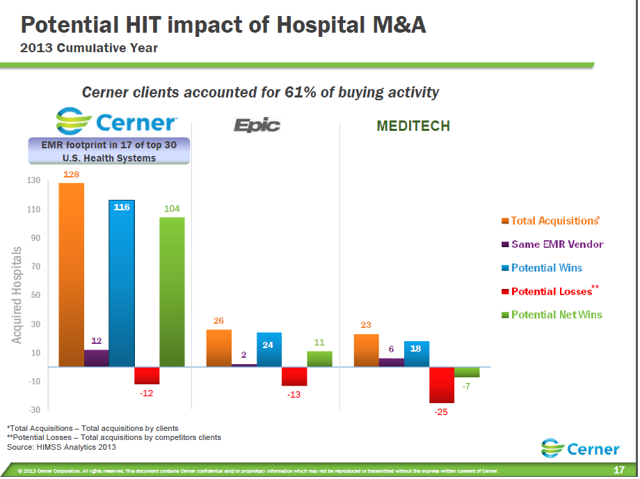 Click to enlarge I believe it's safe to assume the "dog will wag the tail", as the acquiring hospital's IT system (Cerner) will stay, and the acquired will be forced to adopt Cerner.
In addition to facility consolidation, a big change in hospital psychology is still unfolding. In the past, a hospital would get paid each time a patient was admitted regardless of how numerous a customer they were; not much motivation to keep a patient home and healthy, right? However, hospitals are now being financially motivated to keep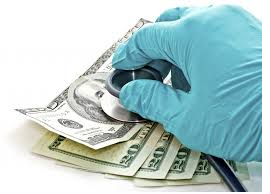 patients out of the hospital post discharge for a certain period of time. As a result, many systems are acquiring physician practices so they can ensure patient care is enhanced post discharge. A resulting synergy is hospitals can lower marketing expenditures spent on physician groups, once meant to sell their outpatient testing facilities doctors write prescriptions for. However, since the hospital can now hold the reigns of these acquired physicians instead, I don't think they mind.
I think these seemingly subtle changes in the hospital ecosystem will make a big difference in not only patient care, but also for a company like Cerner, which specializes in healthcare information technology. In fact, a recent slide presented by Cerner tells the complete story of how hospitals and providers alike are and will be financially driven to improve records and IT quality for years to come: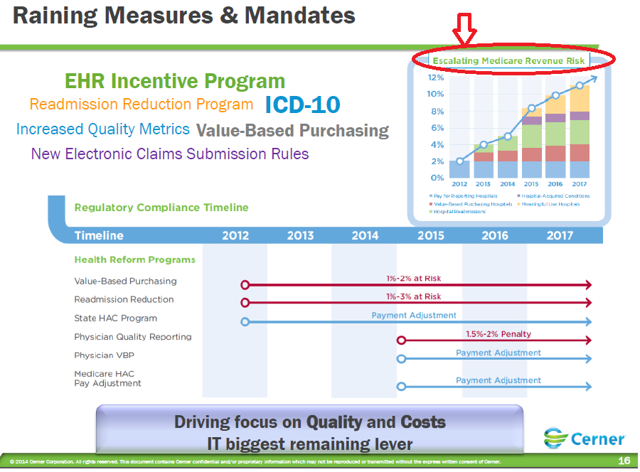 Click to enlarge
In 2013, Cerner added 16,000 providers, a 36% increase from 2012. But what about the big vendors you ask? Nearly half of large hospitals surveyed will be making a new electronic medical record, or EMR, purchase by 2016, according to a recent report from the Orem, Utah-based KLAS research. There is little doubt Cerner is in a fabulous position to harness these big changes unfolding in the industry.
Now for Cerner's financial metrics, it's difficult to not be impressed.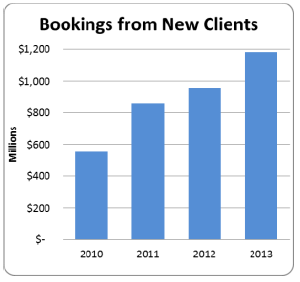 In the 2/25/14 presentation, Cerner announced $1.4 B in cash and just $166 M in debt. Most impressive was the order backlog which totaled $8.9 B, up double from 2010, and a record $3.7 B in new bookings, an early indicator of new business and higher margin revenue. In addition, the Cerner brand/sales team seems to be improving, as their contract win rate has doubled since 2010 as well. This backlog is nothing to challenge Boeing's or GE's, but the point here is it's growing and sales success is improving.
Not that I feel an acquisition is probable or a possibility is the sole reason to buy, Morgan Stanley recently added CERN to it's list of 44 companies that "have a high likelihood of receiving at least one tender offer over the next 12 months". In addition, Citi recently initiated CERN with a "buy rating" and new coverage with a $70 price target.
As per analysis published by S&P Capital, performed by Jeffrey Loo, CFA on March 7th 2014, sales are expected to increase 14.5% in 2014 to $3.33 B.
Timing means a lot in this market, and tech is in deed pulling back lately. However, if the market holds, the technicals look fairly decent as CERN shares are near the 50-day MA trend line, and roughly 15% off the highs: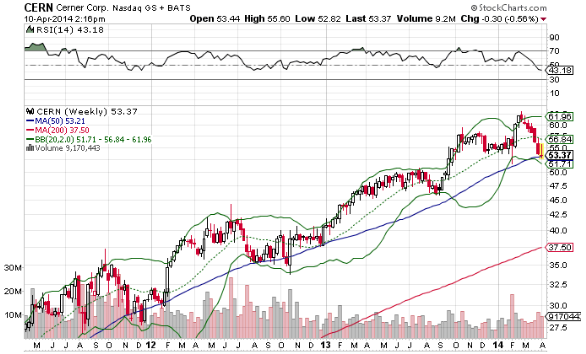 Again, given the broader market holds up, CERN looks like a reasonable investment for years to come considering the tightening of Medicare and the AFA on hospitals and providers alike.
Disclosure: I am long CERN. I wrote this article myself, and it expresses my own opinions. I am not receiving compensation for it (other than from Seeking Alpha). I have no business relationship with any company whose stock is mentioned in this article.
Additional disclosure: I am long CERN via June/May Calender Call Spreads.