By Alfonso Esparza
First anniversary of BoJ new stimulus
BoJ holds rates. No additional stimulus needed
JPY Appreciates after no stimulus and US Fed expected to hold rates low for longer.
This week marked the first anniversary of the Bank of Japan announcing its new round of monetary easing. The first arrow of Abenomics was launched as Haruhiko Kuroda announced the central bank would double the monetary base in two years to achieve the 2 percent inflation target. The first arrow was deemed a success and it boosted the local stock market as well as depreciated the currency.
After the hike to the sales tax was put in effect in the beginning of April some market watchers were expecting the Bank of Japan (BoJ) to increase the size of the monetary stimulus to offset the potential slow down to inflation. Governor Kuroda did not increase the stimulus and issued a more hawkish statement than expected. The JPY rallied after this at the beginning of the week and got a further boost from the release of the FOMC minus from the Fed.
The minutes form the Fed meeting seem to imply that Janet Yellen did speak out of turn regarding the 2015 rate hike timeline as there is no indication of that in the minutes. The JPY started the week at 103.25 and is not close to appreciating below 101.
The BoJ Governor did mention that the monetary policy would be adjusted if the economy needed it. Not ruling out easing or tightening. A welcomed change was the live broadcast of the BoJ briefing. This had the unexpected factor of seeing Kuroda's confidence which was interpreted as a hawkish tone.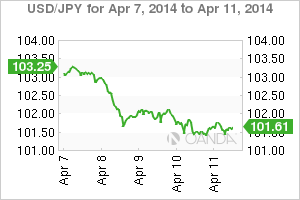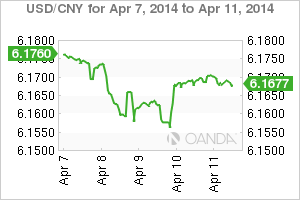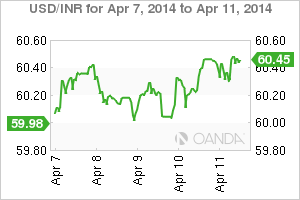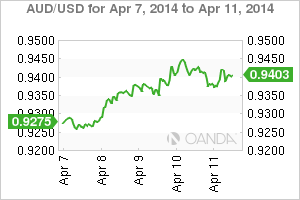 WEEK AHEAD
* USD Advance Retail Sales
* GBP Core Consumer Price Index
* EUR German ZEW Survey
* USD Consumer Price Index
* NZD Consumer Prices Index
* CNY GDP YTD
* EUR eurozone Consumer Price Index
* CAD Bank of Canada Rate Decision
* CAD Consumer Price Index