NQ Mobile's (NYSE:NQ) stock has plummeted 20% last Friday on April 13, 2014 after finally releasing their seeming long overdue Q4 of 2013 and fiscal 2013 earnings. Aside from the ugly results, the earnings also raise even more red flags on the company. For those not aware, Carson Block of Muddy Waters has stated that NQ Mobile is a fraudulent company that is worthless back in October of 2013.
User Growth Rates Declining Dramatically
Even assuming all the reported figures by NQ Mobile are in fact accurate and real, things aren't looking that good for the company. For the quarter while the cost of revenue increased significantly by 58.4% sequentially quarter over quarter. However their revenue for Q4 only grew at less than half that rate at 25.2% QOQ.
While the company blames the higher cost on revenue mainly on the hardware procurement cost for their NationSky Enterprise Mobility business segment, other reasons includes increased customer acquisition costs, increased revenue sharing with content providers. However it still doesn't explain their disappointing user metric growth rate for the quarter.
| | | | |
| --- | --- | --- | --- |
|   | Q2 of 2013 | Q3 of 2013 | Q4 of 2013 |
| Total Cumulative Registered Users | 459.5 | 525 | 587.7 |
| Total Cumulative Register Users QOQ Growth | 13.88% | 14.25% | 11.94% |
| Total Monthly Active Users | 138.3 | 152.1 | 156.4 |
| Total Monthly Active Users QOQ Growth | 10.91% | 9.98% | 2.83% |
| Total Premium Users | 11.3 | 14.8 | 15.6 |
| Total Premium Users QOQ Growth | - | 30.97% | 5.41% |
The user numbers seen in the chart above are in millions and the figures include NQ Mobile's consumer security users and FL Mobile (their Chinese mobile game publisher) users. You can see the quarter over quarter (QOQ) user growth rate in Q4 of 2013 has been declining dramatically compared to the QOQ growth in Q3. The growth rate of premium users is perhaps most concerning. As a brief description, premium users refer to the users that are being monetized through either paying for premium features for the app or advertisements.
While cumulative registered users increased by over 60 million from Q3 to Q4, premium users only increased by 800,000 to 15.6 million. Before in Q3 premium users increased by 3.5 million to 14.8 million.
So premium users grew just 5% QOQ in Q4 compared to over 30% in Q3. Therefore not only is it costing NQ Mobile a lot more to acquire new users in Q4 but their ability to convert monetized users seems to have dropped dramatically.
In addition, monthly active user numbers for NQ Mobile is also extremely disappointing. Once again, the total registered accounts added in Q4 was over 60 million. However monthly active users only increased by 4.3 million, from 152.1 million to 156.4 million. That is just a 2.8% QOQ growth rate compared to over 10% QOQ growth in Q3. This means either new users aren't using NQ Mobile apps after registering an account and/or existing users have been abandoning their apps.
Margins Also Declining Dramatically
The earnings also show that margins for NQ Mobile are continuing to decline. In Q4 of 2013, gross margins for NQ Mobile declined to 48.8% from 59.5% in Q3. Non-GAAP operating margin declined to 18.6% from 31.5% in the previous quarter.
If their reported figures are real, the lower margins are mainly because their revenue mix is shifting to lower margin businesses. The company's highest margin business is their original core business of consumer mobile but now almost all their revenue growth is derived from lower margin businesses. This includes advertising, mobile game publishing, and reselling hardware to enterprises.
So why would NQ shift from their original higher margin business to more and more lower margin businesses? We see two likely possibilities. As we stated in one of our past articles, in China the competitive landscape for mobile security is becoming a lot fiercer. The Chinese internet/mobile giants Tencent, Baidu (NASDAQ:BIDU), and Qihoo 360 (NYSE:QIHU) are all giving away their mobile antivirus apps for completely free. Their apps all have almost the same if not more features than the paid version of NQ Mobile Security, making it very tough for NQ to continue to monetize their security app through paid users in China. This is causing them to branch out to other business areas through a questionable acquisition strategy which we will discuss more in the next section.
The other possibility is at least part of the revenue from their original core business is fraudulent. This can be from either an accounting perspective and/or a billing perspective as there have been many complaints of NQ Mobile billing users without their authorization in China in the past. Therefore they are acquiring companies in other niches of the mobile industry that have more legit revenue streams but lower margins to cover their tracks.
NQ Mobile's Platform Strategy Looking More & More Questionable
NQ Mobile management has touting their so called strategy of becoming a mobile platform to investors for over a year now. However from what we seen so far, the strategy is nothing more than just acquiring companies in China most people have never heard of and in industries which NQ have no business or expertise in previously. After acquiring the companies, NQ would later tell investors how they are supposedly in all these great new mobile business areas in China.
Even assuming that all these acquisitions aren't fraudulent in any way, they are still dilutive to existing shareholders. And any business strategy that involves constant new acquisitions in new business verticals is highly questionable.
Here are just a few examples of the acquisitions:

NQ Mobile acquired the rest of FL Mobile (Feiliu) it didn't own at the end of 2012 and suddenly they are in the mobile gaming business in China.

NQ acquired part of NationSky in 2012 and the rest in 2013, and they are now in the mobile enterprise and MDM business.

NQ Mobile acquired Best Partner Ltd ("WAPS"), a supposed Chinese mobile advertising company, on July 24, 2013. Later the company started touting how they have a mobile advertising platform and how the mobile advertising business is taking off.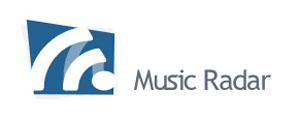 NQ acquired a stake in Shanghai Yinlong Information and Technology Co which apparently makes the technology used in their MusicRadar app. After releasing MusicRadar they are now in the music/audio search business and lately has been telling investors how many music search queries they have compared to Shazam.
NQ Mobile acquired a company called RuiFeng in September 2013 and another company called Beijing Tianya Co which supposedly is engaged in search engine marketing in the medical industry back in August 2013. Now during the earnings call for Q4, the company's co-founder and co-CEO Dr Henry Lin is telling investors about the opportunities in the mobile healthcare industry in China and how healthcare could be their "largest vertical".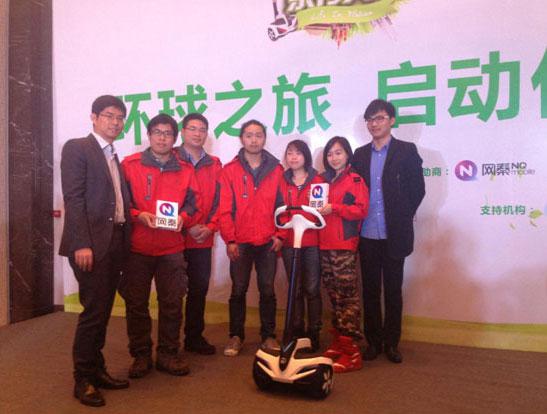 NQ Mobile also invested in a company called Inmotion SCV which makes knockoff Segways sometime in 2013. So does that mean they are also in the personal transport device business as well? Although the company hasn't really talked about the purpose of the transport devices to investors in the US.
It seems the NQ Mobile platform strategy involves buying or investing in all these tiny Chinese companies in verticals where they had no business operations in before. Investors should ask though is this really a viable business strategy even if the acquisitions are legitimate? Or did NQ Mobile do all these acquisitions just so they can continue to report top line revenue growth and also so they can tell investors how the company is involved all these different fast growing mobile business sectors in China such as mobile gaming, MDM, mobile advertising, music search, mobile healthcare, etc. ?
What new mobile business area will NQ Mobile tell investors that are excited to be a part of next? Perhaps it would be children's educational apps seeing how they acquired NQ Shenzhen back in June of 2013 and haven't talked about educational apps yet.
However the most seemingly outrageous acquisition by NQ Mobile so far though would be the latest one they disclosed during their Q4 release.
$82.5 Million for a 58% Stake in an Animated Wallpaper Company?
As stated in NQ Mobile's Q4 earnings release, "In 2013 and the first quarter of 2014, the Company signed a series of agreements to acquire a total of 58% of Tianjin HuaYong Wireless Technology Ltd. (vLife) with total cash payment of RMB 15.2 million , $34.4 million , and restricted shares of the Company at the market value of $ 45.5 million ."
Therefore the company paid around USD $37 million in cash and $45.5 million in stock for a 58% stake in this vLife company. The total cost for the 58% stake is around $82.5 million and would value the entire company at around $138 million.
However based from the information we found it seems all vLife does is just make animated wallpapers for smart phones. Some examples of their wallpapers can be seen below.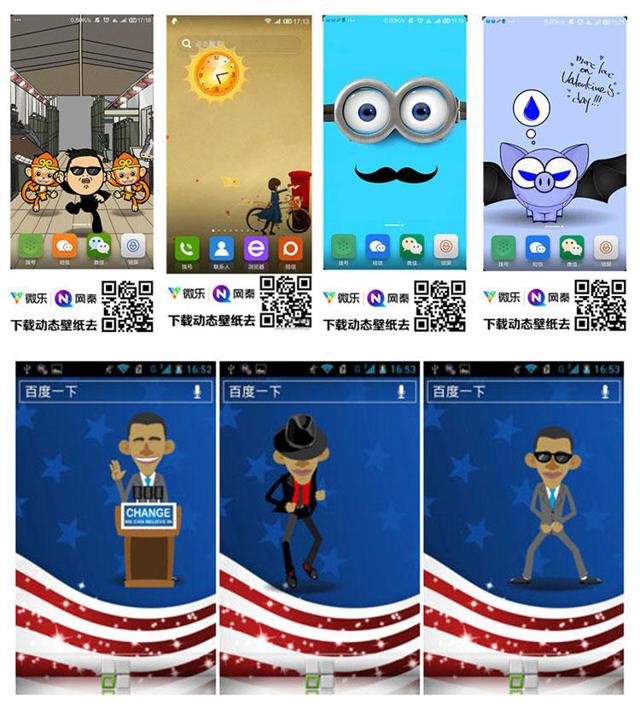 While we enjoy animated dancing Obama or Gangnam Style wallpapers as much as the next person, the price tag for acquiring this company seems to be absolutely ridiculous. All these wallpapers from vLife are available for free and the company itself should be generating very little revenue. Who knew that just making free animated mobile wallpapers could make a company so valuable?
Could NQ Mobile really not have developed their own animated wallpaper technology for less than a staggering $80 million? NQ Mobile claims the vLife technology is "fundamental in deriving the NQ Live platform". However when asked on the conference call why didn't they just buy the entire company, they answered that they did acquisitions from "a capital equation perspective".
Not much of an answer really. Perhaps NQ Mobile would buy the rest of the stake in vLife it did not own already at an even higher price tag later on in the future? This has happened before in the past with NQ.
On March 21, 2013, NQ Mobile acquired a 51% stake in Beijing Fanyue. In their Q1 of 2013 earnings release it was stated that:
"On March 21, 2013, NQ Mobile completed the acquisition of 51% equity interest in Beijing Fanyue Information Technology Co., Ltd. ("Beijing Fanyue"), a mobile internet advertisement integration and marketing solution provider, with a payment of approximately US$89,000 in cash and 2,828,511 NQ Mobile common shares (equivalent to approximately 565,700 ADSs)."
So NQ bought their initial 51% of Fanyue for around $89,000 in cash and 2,828,511 common shares (565,700 ADSs) for fair value of around $5.3 million at the time.
Then just 6 months late on September 13, 2013, NQ acquired the remaining 49% of Fanyue for a total cash payment of US $86,000 and 7,656,410 shares (1.53 million ADSs). Fair value for acquiring the remaining stake was $33.5 million at the time.
Therefore NQ Mobile paid around $5.3 million for the initial 51% of Fanyue and then 6 months later paid $33.5 million for the remaining 49% it did not own. NQ Mobile paid over 6 times as much for the remaining 49% stake compared to the initial 51% stake of Fanyue.
There are other examples of NQ seeming overpaying significantly for other strategic investments as well, such as with Hesine Technologies. NQ Mobile acquired a 33% stake in Hesine in August of 2012. According to NQ Mobile in their Q3 of 2012 earnings release:
"Equity investments, referring to those investments made on equity instruments, were $16.4 million as of the end of third quarter of 2012 compared to $6.7 million as of the end of second quarter of 2012 because the Company made minority equity investments in three mobile internet companies in the third quarter totaling $8.7 million of which the investment in Hesine Technologies contributed $6.4 million."
Therefore NQ Mobile paid $6.4 million in August of 2012 for a 33% stake in Hesine Technologies. This would value Hesine at around $19 million at that time.
However MediaTek themselves only paid a total of $1.9 million to acquire all of Hesine Technologies back on September 15 of 2010. So the $6.4 million investment by NQ for a 33% ownership in Hesine Technologies was over 3 times as much as MediaTak paid to buy the entire company back in September of 2010.
Company & Management Buyback
NQ Mobile has said the company would use the company buyback aggressively after the allegations of fraud from Muddy Waters back in October of 2013. In addition the company also announced a Senior Management Share Purchase Plan back in November of 2013 where executives would buy up to $3 million worth of NQ Mobile out of their own pocket.
However the company did not seem to achieve either during Q4 of 2013. According to their earnings release, "NQ Mobile purchased $4.7 million worth of stock on the open market, or a total of 393,980 ADS". Buying just $4.7 million in shares back when they still had $27 million remaining in the company buyback is anything but aggressive.
In addition management did not personally buyback any shares during Q4 of 2013. Their explanation was because they had to "comply with on the applicable laws and the Company's securities trading policies".
We also noticed some inconsistencies for the promised time frame for the management buyback. From the press release of the senior management repurchase plan back on November 12, 2013, it stated that, "its senior management, including Co-CEOs Dr. Henry Lin and Omar Khan, COO Vincent Shi, President Zemin Xu, CFO KB Teo, and CCO Gavin Kim, among others, intend to use their personal funds to purchase up to an aggregate of $3 million worth of the Company's American depositary shares ("ADSs") within six months from November 15, 2013, pursuant and subject to the restrictions of, and consistent with, applicable laws and the Company's securities trading policy."
While the press release claimed that the purchase by senior management would take place within six months, their earnings press release which was on the very same day actually offered a slightly different time frame. In the earning release under the "NQ Mobile Announces Senior Management Share Purchase Plan" section, it said:
"NQ Mobile Inc. announced that its senior management, including Co-CEOs Dr. Henry Lin and Omar Khan, COO Dr. Vincent Shi, President Zemin Xu and CFO KB Teo, and CCO Gavin Kim, among others, intend to use their personal funds to purchase up to USD $3 million of the Company's American depositary shares ("ADSs") by the end of 2013, subject to the restrictions of and in compliance with applicable laws and the Company's securities trading policy."
It is curious how two press releases on the very same date would contain different time frames for when the senior management buyback would be completed. But obviously we now know that no purchases were made by senior management "by the end of 2013".
Still No Audit Results From Independent Special Committee Yet
Contrary to the belief of some sell-side analysts of NQ Mobile, the company did not release the audit results from their so called Independent Special Committee yet. In March of 2013, a few of the analysts were saying or hinting NQ Mobile wanted to release the findings of the special committee first before focusing on earnings. This was supposedly the reason why earnings were coming out later this year.
However the audit results aren't out yet and the only comment on the audit in NQ's earnings release was that "The Company intends to report on the special committee's investigation in conjunction with the filing of its annual report on Form 20-F".
We have mentioned in the past the bar is set pretty low for many of the so called "special committee investigations" of Chinese companies being accused of fraud to begin with. The special committees of many known fraudulent and delisted Chinese companies like Sino-Forest have reported there were no evidence to support the allegations of fraud against the company.
However the issue with special independent committees is that they are almost always just comprised of independent (non-executive) members of the board. In this case with NQ Mobile, 4 of their current 5 independent directors are heading their special committee.
Sometimes with Chinese companies, many of the independent directors are actually close friends, family friends, previous business associates, or relatives of friends with those running the company. Therefore they may not really be "independent" and in fact are extremely loyal to the CEO or Chairman.
It is possible that the independent directors of a company are completely unaware of any fraud even if it is occurring. However we do not know if the board members heading the committee are really on the outside and US shareholder's side and will really expose the truth if fraud is discovered. Or are they really on management's side and will help cover up any fraudulent activities.
Disclosure: I am short NQ. I wrote this article myself, and it expresses my own opinions. I am not receiving compensation for it (other than from Seeking Alpha). I have no business relationship with any company whose stock is mentioned in this article.