By Jeff Pietsch
The market finally got its reversal, repairing most of the prior week's damage, leaving the S&P 500 (NYSEARCA:SPY) higher by +5.1% for the best weekly performance of the year. However, we are now just as short-term overbought as we were recently oversold, and only earnings will tell where we go from here.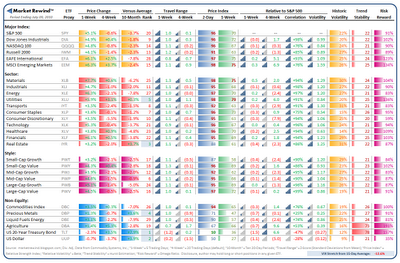 click to enlarge
Week Twenty-Eight of 2010 presents the following reporting calendars featuring retail sales, the FOMC minutes, and the start of Q2 earnings:
Lastly, in accordance with a more positive intermediate-term outlook, I noted a couple of more encouraging historical analogues popping up on our weekly simile analysis, provided here. I will be on vacation next week -- have a good one!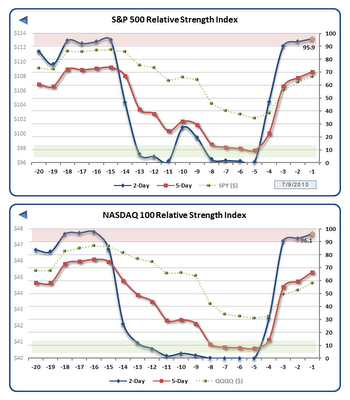 click on charts to enlarge