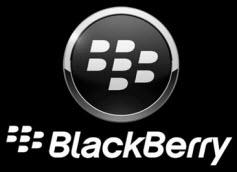 I posit the latest news out of BlackBerry (NASDAQ:BBRY) may be a sign the company could be entering a period of great uncertainty. At this point in the transition, it is hard to see the end result. If the turnaround is successful, the company may be unrecognizable. In the following sections, I will lay out my case as to why I would avoid BlackBerry at this time.
News was recently released the new CEO of BlackBerry may stop selling The BlackBerry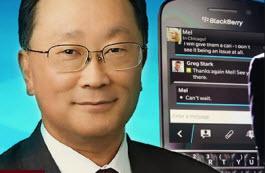 BlackBerry's CEO John Chen has a plan to turn around BlackBerry within the next two years. He plan is to shift the company's focus from handsets to sales of software connecting computers. Furthermore, he will focus on business customers rather than smartphone sales to the public. In a recent interview Chen even stated,
If I cannot make money on handsets, I will not be in the handset business.
He added that the decision will come quickly. He stated it was possible to be profitable with as little as 10 million smartphone sales per year.
I posit it is a great idea, yet may be too little too late
Chen's plan to equalize deteriorating handset demand with sales of software is a great idea. Chen is also working toward shifting the company's focus toward business customer software and services rather than smartphone sales.
Nevertheless, it may be too little too late. At this point, I posit one more wrong move leading to a bad quarter may sound the final death knell for the stock. Furthermore, how do you calculate a valuation for the new company? The risk is not worth the reward at this time in my book.
Revenue challenges have induced a dismal stock performance
Sales and EPS share were down 44% and 95% quarter-over-quarter, respectively. This has driven the stock into no man's land technically.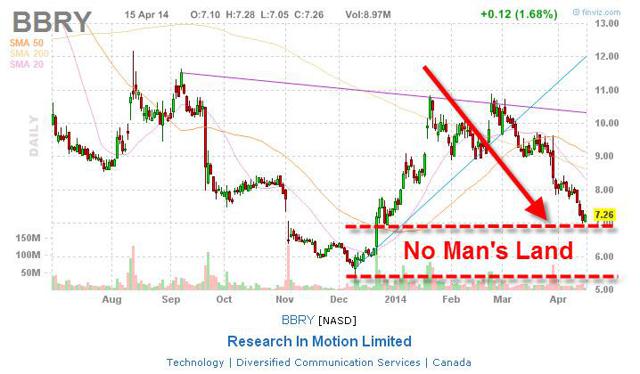 Click to enlarge
The stock has broken all major support levels and appears to be preparing to test the 52-week low at $5.44. There is no support underneath the stock currently. This is no time to buy.
The brighter side
BlackBerry beats estimates
BlackBerry did beat estimates by reporting a smaller than expected loss. If the company can keep on this positive track, it may eventually recover. The new CEO is a turnaround specialist. I believe he may just pull it off, but it will be some time before we will know for sure.
BlackBerry's cash position is sustainable
The new CEO is a turnaround specialist. He has done a fantastic job of keeping the fears of the company going bankrupt at bay. The company is managing cash flows well and no immediate need for an infusion of capital is necessary in the immediate future.
Conclusion
BlackBerry is in the extremely early innings of the company's turnaround story. The CEO stating the company may even stop selling smartphones is a huge red flag to me. Visibility regarding the company's future prospects has to be very low at this juncture. I say the risk is not worth the reward at this point. The opportunity cost of holding the stock is reason enough to sell.
Disclosure: I have no positions in any stocks mentioned, and no plans to initiate any positions within the next 72 hours. I wrote this article myself, and it expresses my own opinions. I am not receiving compensation for it (other than from Seeking Alpha). I have no business relationship with any company whose stock is mentioned in this article.