Turkey is a fast-rising economic power, with a core of internationally competitive companies that are helping to turn the country into an economic hub. All that has translated into a solidly performing ETF this year.
Turkey's economy grew by 11.7% in the first quarter compared with a year earlier, underlining a robust recovery unharmed so far by growing economic woes in the European Union. So, why hasn't the country joined the 27-member bloc?

Landon Thomas Jr. for The New York Times says that Turkey is tapping cash-rich export markets in Russia and the Middle East while attracting billions of investment dollars in return. Turkey has been turned away from membership through the years, but these days the country is on more solid footing than other E.U. members, notably Greece.

Turkey is churning out industrial output at six months straight and is up 15.5% from a year earlier, down from 17% in April, says Steve Bryant for Bloomberg.
The country has made up for any losses a year earlier and is posting the second largest economic growth-second only to China.
Marc Champion and Joe Parkinson for The Wall Street Journal explain that Turkey's banks are some of the most tightly regulated in the region and many dodged the financial crisis that the rest of the world is facing. Economists are believing that the numbers for growth posted are underestimating the outlook for this country.
iShares MSCI Turkey Index (NYSEARCA:TUR): up 8.1% year-to-date
click to enlarge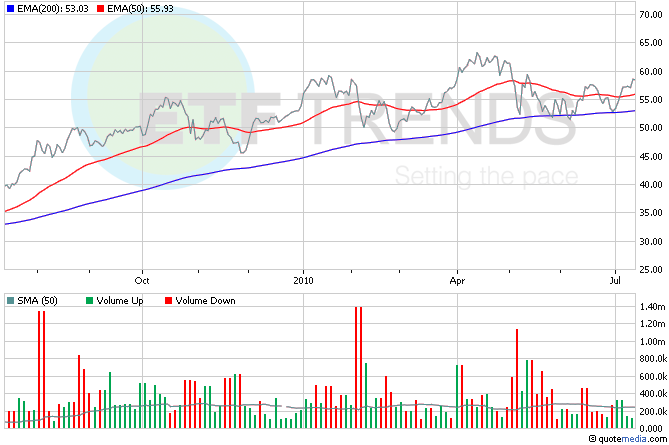 Tisha Guerrero contributed to this article.
Disclosure: None