In crazy markets like these, you're probably looking for ETFs that protect you on some level, whether it's by giving you income, protecting your principal or hedging you on the downside. In addition to the obvious safe-haven picks, something else awaits.
PowerShares S&P 500 BuyWrite Portfolio (NYSEARCA:PBP) is an ETF that uses stock options to minimize your risk. A buy-write strategy is a strategy of writing call options on an underlying position to generate income from the option premiums, writes Investopedia.
click to enlarge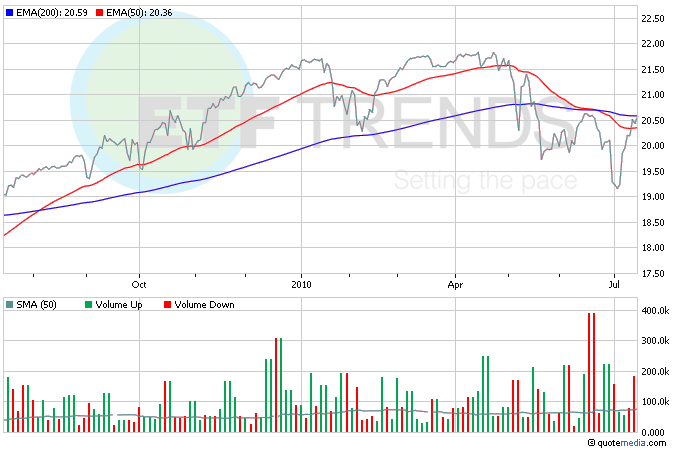 In accordance with that strategy, PBP holds stocks from the S&P 500, then writes "call" options against the index, which is a form of insurance, explains Daren Fonda for SmartMoney. By selling those calls, losses in the market can be offset.

This strategy helped this ETF beat the market in 2008 and capture most of the gains in 2009.
Fonda has a caveat: the ETF works best in slow-rising or choppy markets and may underperform in low volatility or periods of strong investor sentiment. That seems to be true so far this year: PBP is up 11.8% year-to-date, while the S&P 500 is down 1.8%. The other buy-write ETF, PowerShares Nasdaq-100 BuyWrite Portfolio (PQBW) is also up 11.8% for the year.

iShares has a buy-write ETN: iPath CBOE S&P 500 BuyWrite Index (NYSEARCA:BWV), which is up 13.2% year-to-date
Disclosure: None