The sub-$100 smartphone may be on its way to the United States. Will it be a cheap piece of crap? Nope. If the rumors are true, it will be a fully-featured Google (NASDAQ:GOOG) (NASDAQ:GOOGL) Nexus powered by a Mediatek Quad Core processor and running the latest version of Android.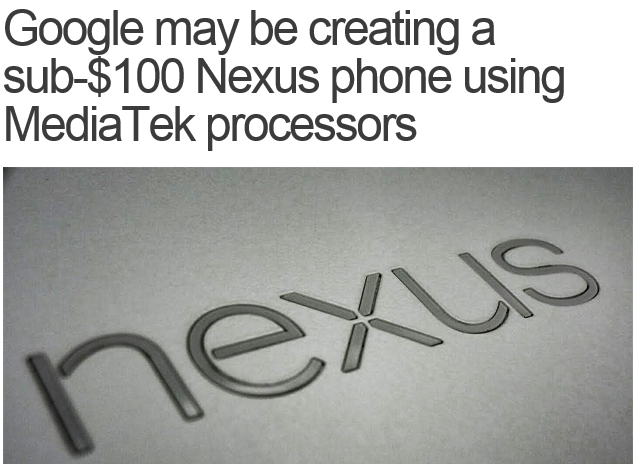 Google is not the only American giant with ambitions to target the smartphone market with high performance but low-cost devices.
Amazon.com (NASDAQ:AMZN) is reportedly preparing to launch a smartphone this fall. If the rumors have any substance, the Amazon phone will offer, among other things, free streaming video. Amazon has already shown its willingness to develop disruptive devices with its high performing but relatively low cost Kindle finding solid market acceptance and winning a place among the growth leaders like Samsung (OTC:SSNLF) and the Google Nexus over the Christmas 2013 selling period.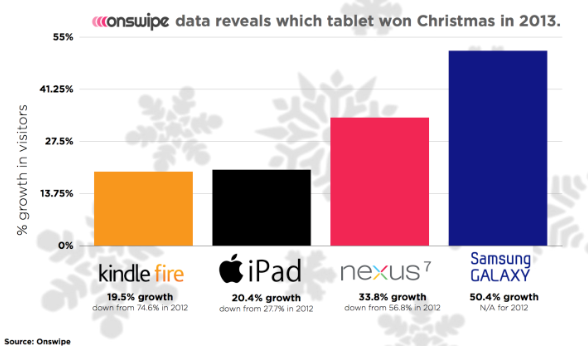 Whether these devices are runaway hits with consumers or simply win a few million users, the direction is pretty clear. Devices are becoming commodities and U.S. giants are tearing a page from the playbook used so successfully by Xiaomi in China and Micromax in India by offering great devices at low price points and looking to services, advertising or online sales to make the financial equation a profitable one.
Xiaomi has used a social media strategy to develop a strong user loyalty and moved from being an unknown start up to a major player in China in just a few years. Xiaomi has already sold 11 million of its colorful and attractively designed smartphones in 2014, well along on its target to sell 60 million phones for the year.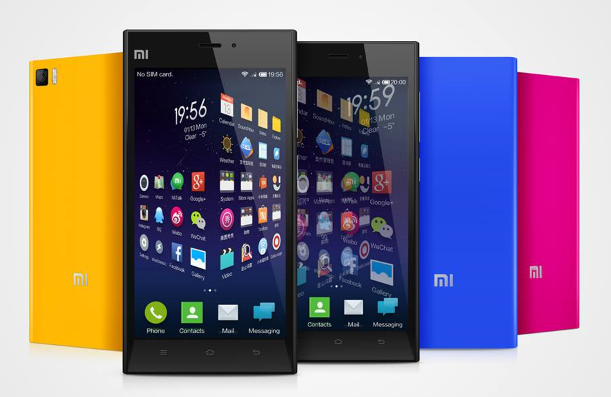 Image courtesy of gizChina.com
In India, Micromax has emerged as a major player with plans to ship 50 million phones in 2014, bolstered by reports that it will augment its Android line of devices by introducing a Windows OS phone this year. Almost ignored by U.S. smartphone vendors, the Indian market is growing rapidly and expected to exceed the size of the U.S. market this year.
The forces driving average selling prices downward in the smartphone industry seem unstoppable. Chip makers Allwinner, Rockship and Mediatek are offering high performance processors with support for LTE for prices low enough to permit high end performance in devices priced below $200; Android OS and Windows OS are available for free; and low-cost assemblers like Foxconn (OTC:FXCOF) and Pegatron (OTC:PGTRF) can put together a phone for a few dollars, according to IHS bill of materials estimates.
At this point, it is hard to call which companies will win in this race to the bottom. But there are two inescapable truths - consumers will be the big winners, and those OEMs who can succeed based on their sales of content and services should benefit from having millions more users with mobile connections as potential customers.
I hold neither Amazon nor Google at this time.
Disclosure: I have no positions in any stocks mentioned, and no plans to initiate any positions within the next 72 hours. I wrote this article myself, and it expresses my own opinions. I am not receiving compensation for it (other than from Seeking Alpha). I have no business relationship with any company whose stock is mentioned in this article.