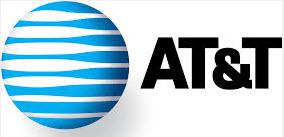 AT&T (NYSE:T) has been on my radar screen for quite some time. The company offers a 5% yield and trades at a discount to the industry average. Furthermore, the company's new Next program may accelerate revenues significantly. The new promotion called Next splits the cost of the phone from the cost of the plan. Consequently, AT&T will book the revenue from the sale of the phone quicker than it usually does now. I posit the new program will augur the company's bottom line, providing the opportunity for both capital appreciation and dividend yield growth. In the following sections, I will lay out my bull case for buying the stock.
The Next Plan
Subsidizing devices has taken its toll on AT&T's earnings in the past. The Next plan should improve the situation greatly. Analysts are expecting the No.2 U.S. wireless carrier by subscribers to post earnings of 70 cents a share on revenue of $32.4 billion on Tuesday after the bell.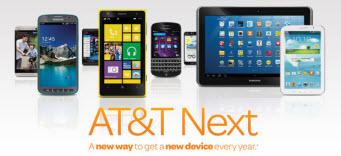 Moreover, AT&T may raise guidance due to adoption of the Next program. By separating the cost of the phone from the cost of the plan, AT&T books the revenue from the sale of the phone much sooner than normal. The stock may get a lift if an uptick in the company's earnings forecasts occurs.
AT&T trades at a discount with a 5% yield
AT&'s forward TTM P/E ratio of 10 is among the lowest of any stock in the industry and signals that investors have not been willing to pay a premium for this company's business prospects.

(Table provided by Scottrade.com)
As you can see by the above table, AT&T trades for a P/E of 10.2 while the industry average is 20.8. This implies AT&T has significant upside simply to trade on par with the company's peers. Based on the current facts available, I posit AT&T should be trading for at least a P/E of 12.5 by 2015. This implies the stock has 25% upside and a $45 price target seems entirely possible based on future projected growth rates. Couple the potential for substantial capital appreciation with a current 5% dividend yield and you have a recipe for profits.
AT&T is a model stock for income and dividend investors
A model investing approach is to construct a diverse portfolio of stocks with significant capital gain potential and exceptional dividend yields. AT&T definitely fits the bill.
With the Fed keeping interest rates at all-time lows for the foreseeable future, investors are being driven to dividend-paying stocks in a search for yield. This should create substantial demand for AT&T's stock over the coming years.
Furthermore, AT&T is a dividend-paying stock with the potential for both capital gains and income production. This combination of capital gains and income production will be necessary to fund the lengthening retirement that comes with a greater life expectancy for investors. There may be more volatility in front of us with this year as the Russia/Ukraine situation is still unresolved. Nevertheless, this may be a good point to start a position in this high-yield dividend-paying opportunity.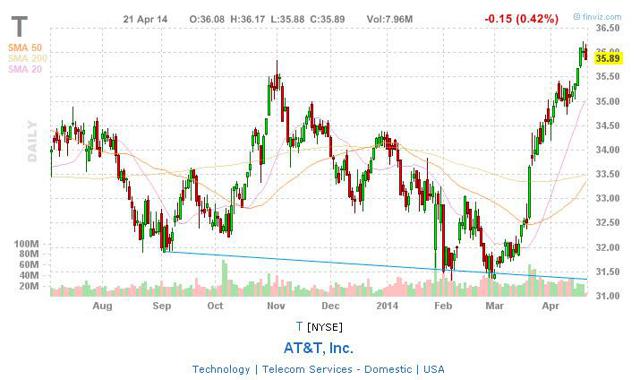 (Chart provided by Finviz.com)
The stock is trading above all three major moving averages. The 50 Day SMA is about to cross above the 200 Day SMA which is technically bullish. The stock appears to be a buying opportunity at this level.
Downside Risks
The Next plan does have downsides. Cash flow could be pressured in the near term due to the company booking revenue on devices customers have not paid for yet. Secondly, with subscribers upgrading more often than before, the company may end up generating less cash on a permanent basis.
Furthermore, it's not like the change in accounting is unknown to analysts and investors alike. These positives may well be expected and currently priced in. On top of all this, the competition in this industry is cutthroat. AT&T may have to impinge profits somewhat with special offers and promotions to maintain its status as the No.2 US subscriber of phone plans.
The Bottom Line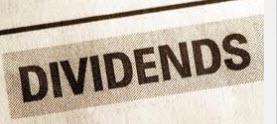 AT&T is a solid long-term growth story and pays a hefty dividend of 5%. These facts, coupled with the Fed's announcement that rates will remain at ultra-low levels for at least the foreseeable future, leads me to believe the company is a better hedge against inflation than fixed income instruments such as bonds and CDs. Factor this in with the statistic that historically dividend-paying stocks have outperformed non-dividend-paying stocks, and you have a recipe for outstanding returns. Nevertheless, if you choose to start a position in any stock, I suggest layering in a quarter at a time at a minimum to reduce risk.
Disclosure: I have no positions in any stocks mentioned, but may initiate a long position in T over the next 72 hours. I wrote this article myself, and it expresses my own opinions. I am not receiving compensation for it (other than from Seeking Alpha). I have no business relationship with any company whose stock is mentioned in this article.