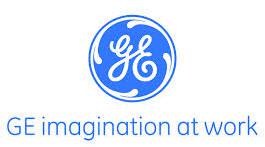 A major shake-up at the top of General Electric (NYSE:GE) occurred recently. Top management was shuffled up and news Immelt may step down sooner than expected hit the wires. Now, we hear today that Alan Mulally plans to step down from Ford (NYSE:F) within a year and may even transition the reins to Mark Fields within the next month. Once I heard the news about Mulally today, I couldn't help but think what a great fit Mulally would be for the top spot at GE. GE has a turnaround strategy formulated, and now the company needs to find a person with the knowhow and gumption to execute the plan. I believe Alan Mulally has the right stuff. Mulally would significantly expedite GE's turnaround plan bringing it in early and under budget I surmise. The timing of these two announcements may just be a coincidence, yet I'm not so sure. I posit this is merely the tip of the iceberg regarding this news. GE seems poised to make great strides in improving the bottom line as it is right now. Nevertheless, if Mulally gets the nod for GE's top spot this would be great news for GE shareholders. In the following sections, I will lay out my bull case for the stock and give my top three reasons why GE should hire Alan Mulally.
GE has a turnaround plan in place
GE's turnaround story may be poised to shift into high gear in the near future. GE plans to divest $4 billion of the expansive conglomerate by spinning off the consumer finance business in an initial public offering later this year. Furthermore, the company plans to shed all operations that aren't meeting a minimum profit margin target of 10%. This will allow GE to focus on the company's strengths such as GE's industrial business. Profits rose 12% year-over-year for the division. Jet engine and oil and gas businesses delivered strong results. Finally, GE announced a series of major changes to the company's management structure and rumor has it the company is scrapping the 20 year tenure plan for Immelt. Word on the street is Immelt may step down earlier than anticipated.
Mulally is tailor made for GE top spot
Mulally is a turnaround specialist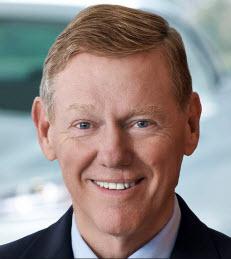 Mulally was named the President and CEO of Ford Motor Company on September 5, 2006. When Mulally took over Ford, the company was on the verge of bankruptcy. Ford had lost $17 billion in the prior year. Mulally took over "The Way Forward" restructuring plan at Ford. The plan was to turn around its massive losses and declining market share. "The Way Forward" included resizing the company to match current market realities, dropping some unprofitable and inefficient models, consolidating production lines, and shutting down seven vehicle assembly plants and seven parts factories. Mulally's cost-cutting initiatives led to the company's first profitable quarter in two years. Mulally knows the anatomy of a turnaround for a huge multinational firm and that is exactly what GE needs right now.
Mulally is well versed with China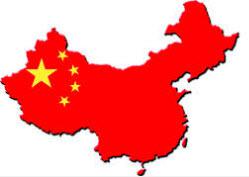 GE recently stated that growth in China will be a major driver for the company going forward. The company plans for major investments in China over the next several years. CFO Jeff Bornstein recently stated,
"General Electric expects that China will be a good source of growth in 2014 despite increasing concerns about the country's economy."
GE forecast that it will "grow faster than the Chinese economy," as it serves markets that are priorities for the government. Nevertheless, Bornstein's confidence comes in the face of GE's industrial sales in China slowing to 7% in 2013 from 20% in 2012. Furthermore, orders slumped 33% in the first quarter. Sounds like Alan Mulally could be just the man to turn around the situation. Mulally has done a tremendous job in China for Ford. Ford China recently reported record monthly sales of 103,815 vehicles, a 28 percent increase over March 2013. This was huge news as the company crossed the 100,000 monthly sales mark for the first time ever. First quarter sales for Ford China were up by 45% year-over-year as well. So Mulally definitely has the chops to handle China. I submit this would be a key factor in looking for a new CEO at GE as the company has big plans for the country.
Mulally's engineering background and tenure at Boeing are paramount

Mulally was hired by Boeing (NYSE:BA) immediately out of college in 1969 as an engineer. At Boeing he held a number of engineering and program management positions. Finally, in 1998 he was made president of Boeing Commercial Airplanes. Aviation Week & Space Technology named him as person of the year for 2006 for his performance at Boeing prior to moving to Ford. I posit this experience at Boeing as the textbook prerequisite experience for stepping into the top job at GE.
Conclusion
GE is a great investment currently on the company's own merits. If the global economic recovery and the company's plan to improve the bottom line stay on track, this will create significant shareholder wealth over the coming years no doubt. I submit to you that Alan Mulally is the person for the job. As a matter of fact, I can't really think of anyone better suited for the position.
The upside of bringing in an all-star CEO such as Alan Mulally is incalculable. He has the exact skill set GE needs as the company embarks on the turnaround plan. It may just be a major coincidence Mulally is stepping down just as Immelt announces GE is considering shuttering the 20 year tenure program. Nevertheless, something tells me there is more to the story. I believe Mulally is heading to GE before it is all said and done. This should be great news for shareholders in the long run. What do you think?
Disclosure: I have no positions in any stocks mentioned, but may initiate a long position in GE over the next 72 hours. I wrote this article myself, and it expresses my own opinions. I am not receiving compensation for it (other than from Seeking Alpha). I have no business relationship with any company whose stock is mentioned in this article.