By MG Siegler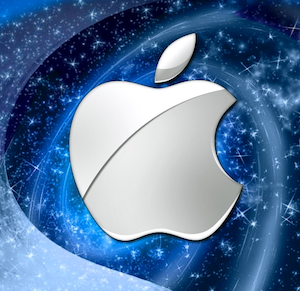 In news that should surprise no one by now — Apple (NASDAQ:AAPL) once again had a stellar quarter and blew past Wall Street estimates for Q3 2010. Just as with Q1 and Q2 of this year, Apple has been doing so well thanks largely to the iPhone. But unlike those quarters, Apple now has an important new product adding money to their bottom line: the iPad (the iPad had been released just prior to the closing of Q2). And this quarter actually marked Apple's best ever in terms of Mac shipments.
Apple posted a revenue of $15.7 billion for the quarter (a new record — beating even holiday quarters). And net quarterly profit was at $3.25 billion — $3.51 per diluted share. All of those easily beat both Apple's own (always low) estimates, as well as Wall Street's.
Apple sold 3.47 million Macs during Q3 — again, a new quarterly record. The company sold 8.4 million iPhones, which was down slightly from the 8.75 million they sold last quarter. But remember, that's before the iPhone 4 (which went on sale just prior to the end of the quarter) and many customers likely held off on purchasing the iPhone 3GS to wait for the new iPhone. The company also sold 9.41 million iPods in Q3. This number continues to decline on a year-over-year basis as it's being eaten by Apple's other products, like the iPhone.
But the big number is the iPad sales. Apple moved 3.27 million units in Q3 2010, the first quarter they've reported sales. Yes, the iPad almost outsold the Mac — and that's on record sales for the Mac.
All that being said, Apple's gross margin did fall slight to 39.1 percent, versus 40.9 percent a year ago. Part of this is likely due to the iPad, which Apple is selling for relatively cheap (by its standards).
Of note, Apple CEO Steve Jobs chimed in with: "we have amazing new products still to come this year," in the release. He also reiterated that the iPhone 4 was the most successful product launch in Apple's history.
Apple's earnings call starts at 2 PM PT. We'll be following along live and updating with notes below.