Weak earnings reports from Goldman Sachs (NYSE:GS) and IBM coupled with another round of bad news from the real estate sector sent Treasury and gold ETFs higher in early trading.
The top ETF in early trading is SPDR Metals & Mining (NYSEARCA:XME), which is up more than 3%. The fund holds a mix of miners and metals producers from a variety of industries and led all money flows in the first hour of trading.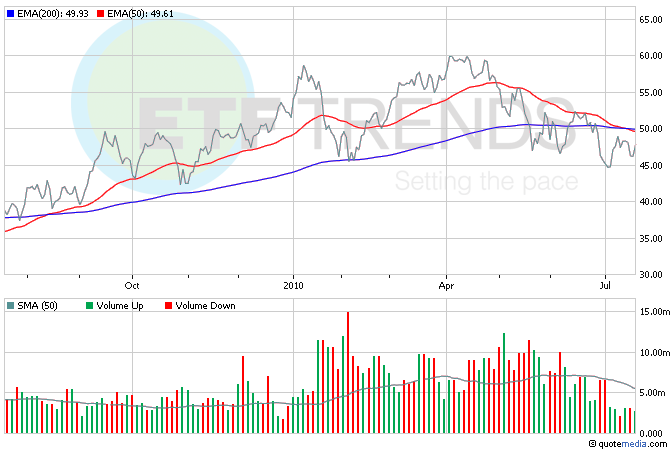 After seeing their confidence index decline to multi-year lows yesterday, homebuilders got another blow today: home construction fell to its lowest level since last October last month, dropping 5%. Behind the fall is a 20% drop in condo and apartment construction. Single-family home construction fell 0.7%. iShares Dow Jones U.S. Home Construction (NYSEARCA:ITB) is up on the "less bad" news this morning by 1.5%.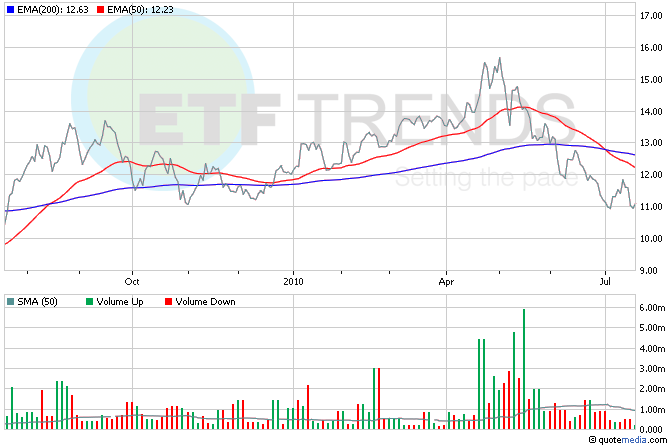 Goldman Sachs took another hit in the second quarter with its earnings sinking 82%. The decline was mostly because of its $550 million settlement with the SEC and a tax in the United Kingdom on bank executive bonuses. RevenueShares Financials Sector Fund (NYSEARCA:RWW) is down about 1% on the news; Goldman is 3.4%.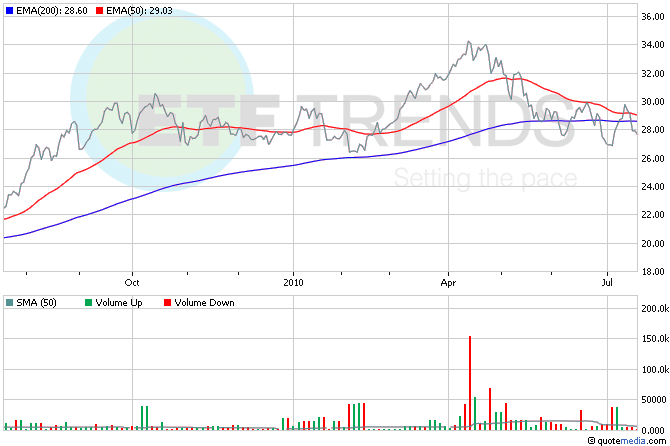 IBM's earnings were mixed: profitability was seen thanks to the company's controlling of costs, more software business and increased international sales, particularly in emerging markets. But revenues were below expectations because of currency fluctuations. The company also said that corporate spending is picking up, but that it's still below expectations. iShares Dow Jones U.S. Technology (NYSEARCA:IYW) is down 1.1% this morning; IBM is 9%.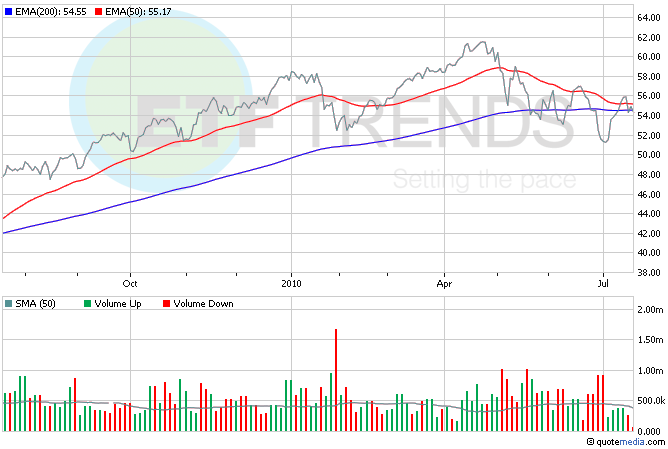 Disclosure: None