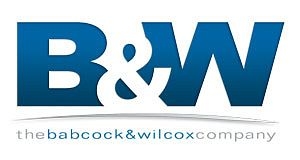 Even before spin-off stock of Babcock & Wilcox starts trading on the New Stock Exchange under its new ticker symbol, BWC, the company is showing signs of what's ahead with its recently announced alliance with Bechtel for small modular nuclear power plants, (SMR- small modular reactor).
Babcock & Wilcox has been successfully putting nuclear reactors in demanding situations for years. Their small modular reactors have kept the nuclear submarine and surface ships of the US Navy going efficiently, safely, and largely unnoticed for decades. Linking up with Bechtel to take this experience and skill out of the warships and out into the world certainly seems like a good idea on the surface of it.
For more details from someone who focuses on nuclear power generation issues, you might find this linked blog post on the Babcock & Wilcox/Bechtel Power venture.
As far as stock spin-off investing goes, we can only hope that most people don't even know who Babcock & Wilcox are and what they do and only relate Bechtel to involvement in Boston's "Big Dig". If that's the case, with any luck they will bail out of BWC early, giving us a chance to get in at a good price.
We need every kilowatt we can scrape up in the future and when it comes to nuclear power generation, these two know what they are doing.