The Illuminati or enlightened investors of 3D Systems (NYSE:DDD) should be very happy that the stock is once again trading north of $50. The DDD long-term fans have helped kept this stock above $44 since Avi Reichental announced the Canon Marketing expanded deal for Japan last April 11.
DDD rallied after Staples signed up 3D Systems for its retail-oriented 3D printing services. DDD did another upside run of +3.13% last April 16 after Reichental announcemed that 3D Systems will buy 70% of additive manufacturing services firm Robotec. I will repeat it again - Avi is indeed a masterful propaganda strategist. Press releases are being timely disseminated to keep DDD fans loyal.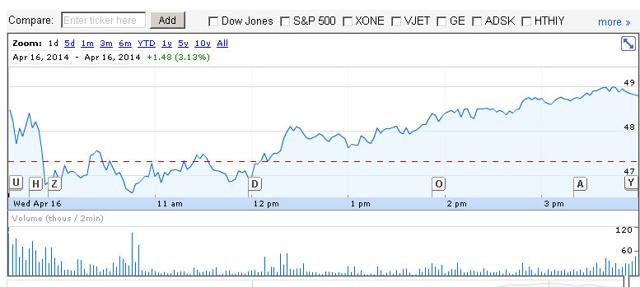 Source: Google Finance
Google's upcoming Project Ara modular smartphone that 3D Systems is helping to produce will benefit customers. Project Ara lets people buy it for as low as $50 in 2015 and swap to components that will suit their needs. This modular phone allows users to easily customize the handset when they need to upgrade its performance or change its looks.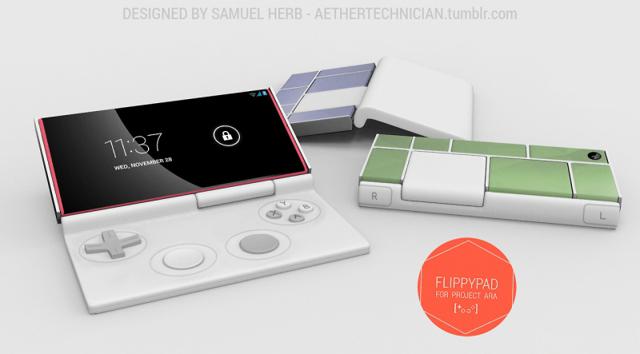 Source: Phonedog.com
3D Systems also won final legal victory over DSM Desotech's lawsuit. Avi Reichental said it very well - the anti-competitive behavior lawsuit of DSM Desotech's suit was without merit. 3D Systems offers a one-stop shop solution with its integrated printing and materials which provides the ultimate benefits to clients.
It is lawful and Reichental is judiciously using the lock-in strategy that made Cisco (NASDAQ:CSCO) so dominant in IP hardware routers and switches. All these recent positive turn of events definitely helped DDD make a nice +6.20% run yesterday.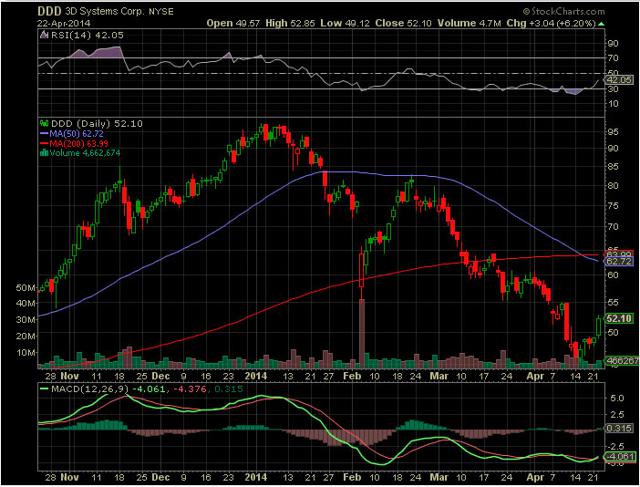 3D Systems has a dangerous short float, 27.77%, so I'm amused that DDD is defying the bears for the past few days.
Source: Finviz
Despite the -43.94% YTD setback, DDD is still up 67.47% from its 52 week low. It should noted that Finviz has a target price of $84.59 and that DDD has done a +12.62% run in a week's time. 3D Systems might really surprise us next week.
Robotec Is an Enterprise-centric Company
I really appreciate Avi Reichental's new acquisition. Robtec of Brazil is certainly not a small mom & pop operation. It is a leading enterprise-centric provider of additive manufacturing solutions in Latin America. It was founded in 1994 and has an impressive clients list. Robtec's clients include multinationals involved in automotive and aerospace industries.
Siemens, Volkwagen, CenPra, Fiat, Mercedes, and Embraer have long-term working relationships with Robtec. I again reiterate my belief that M&A helps 3D Systems makes allies out of competitors. Robtec is an accretive acquisition.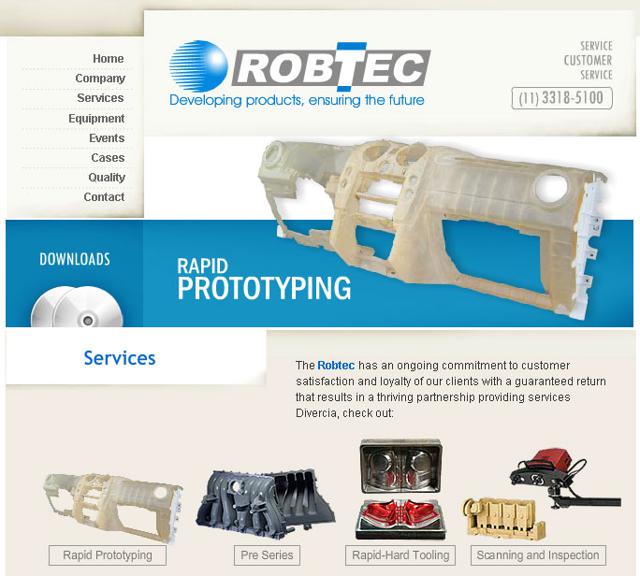 Source: Robtec
Avi Reichental's recent purchase of Robtec gives DDD a healthly list of new enterprise clients and a Latin America-wide distribution and services network. Aside from Brazil, Robtec has corporate customers in Chile, Mexico, Uruguay, and Argentina. Those five Latin American countries' economy is a huge market - maybe even bigger than Canon Marketing's Japan.
3D Systems is no longer limited to being just a producer of additive manufacturing machines. It designs, makes prints, it resells, it makes rapid prototyping, and parts replacement for corporate clients. This is a critical aspect that anti-DDD conveniently ignores. Services accounted for 28% of Q4 2013 revenue and Robtec's multinational clients will add to this important revenue stream.
Look at the screenshot below to appreciate how important services revenue is to the momentous growth of 3D Systems in 2013.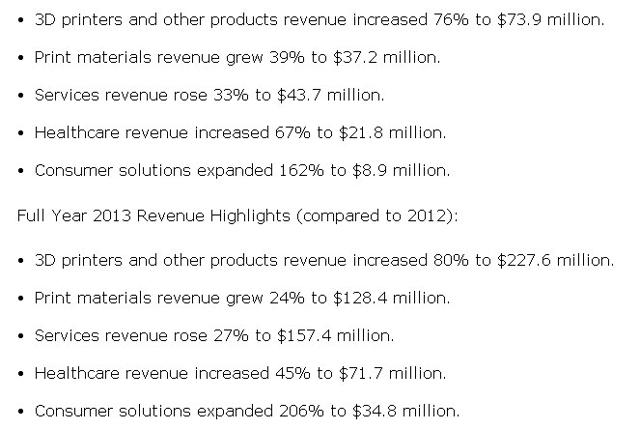 Source: Seeking Alpha
Take note of that 206% increase in consumer solutions too. 3D Systems may not have a best-selling MakerBot consumer 3D printer but the company still did triple-digit growth on consumer category. Staples and Project Ara will help the company improve its consumer solutions revenue.
Conclusion
Now that 3D Systems is aggressively buying out distribution channels and services firms to increase its grip on additive manufacturing. Robtec will likely help the company reach $1 billion revenue by FY 2016. Much as I would like to make a Buy recommendation, I find it more prudent to follow the Neutral rating that Goldman Sachs analyst gave DDD after the Robtec acquisition was announced.
Samuel H. Eisner, Vice-President Global Investment Research at Goldman Sachs, reiterated his $63 Price Target for DDD. Now Eisner, based on his Linkedin profile, is a lot smarter than most of us here at Seeking Alpha. Should we heed Eisner or cave in to the bears shorting DDD?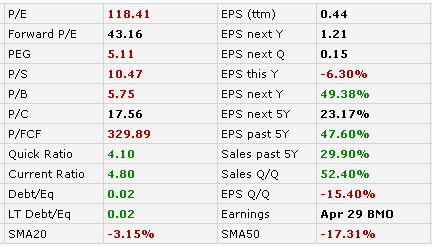 Eisner gets my vote. I'm still holding on to my DDD shares. I look forward to seeing it north of $55 again, preferably before the April 29 earnings report. Based on Finviz's chart above, 3D Systems has delivered a 5-year EPS Growth of 47.60%, 5-year Sales growth of 29.9%.
Alpha Omega Mathematica's Growth Indicator-inspired Hold rating for DDD is the justifiable.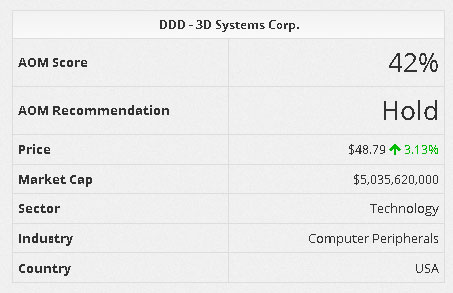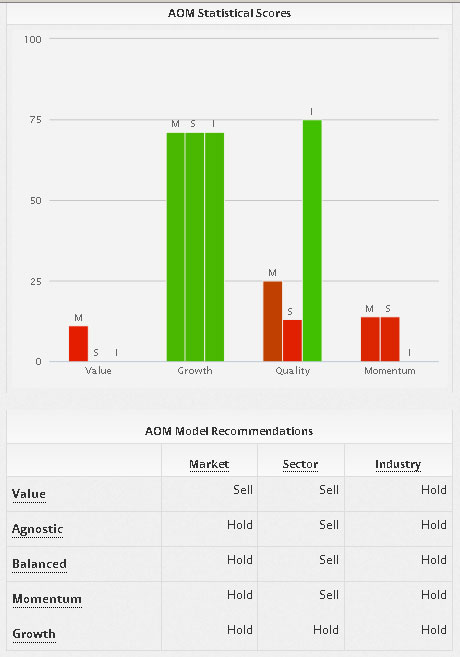 Charts from getaom.com
Disclosure: I am long DDD. I wrote this article myself, and it expresses my own opinions. I am not receiving compensation for it (other than from Seeking Alpha). I have no business relationship with any company whose stock is mentioned in this article.