Fortresses are buildings that are designed to defend against threats of risk. From early times, the human population engaged in defensive activities that served to protect boundaries and the changing world of invasion. The word "fortress" is derived from the Latin word "fortis", meaning strong, and the most powerful real estate owners were known to have constructed the most highly defensive structures that could withstand a variety of threats.
In medieval times, most castles were protected by large moats that would defend enemies from attacking the nobles and servants. These large fortresses and moats were designed to withstand significant attackers from outside forces. The larger moats could enhance the defensive strategies and allow the royal families to remain competitive in battle.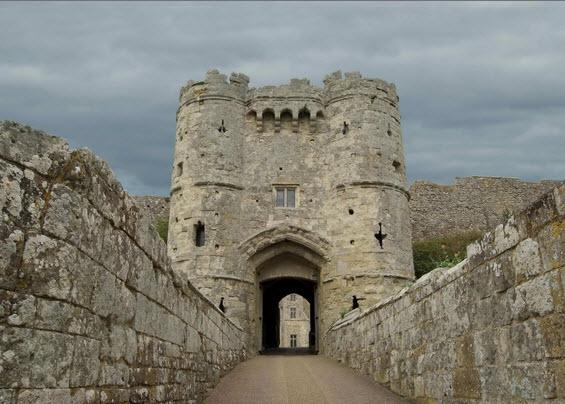 As we explore history, we see that the fortifications of these settlements were continuously improved to reflect evolving levels of military development. For example, in Medieval times, cities were only rarely sheltered by simple stone walls, and more usually by a combination of both walls and ditches. Then, as risks elevated (explosive shells) in the 19th century, we see that masonry and stone were more commonly designed to shelter the barracks against enemy assault.
In addition, the creeks around the fortresses became moats; in theory, the larger the moat, the more defensive strategy to protect against the closest rivals. Accordingly, a fortress with a wider moat had a much better chance of long-term survival and a more likely outcome of sustainability.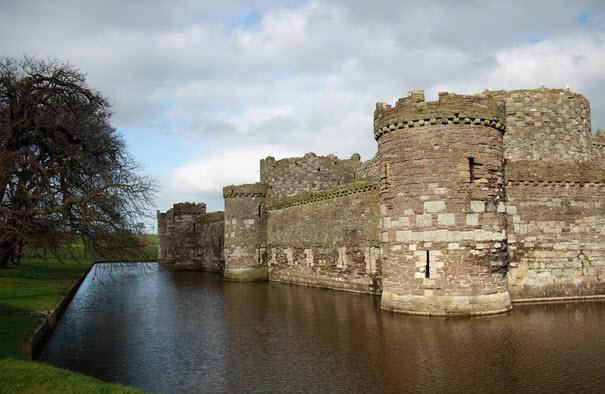 REITs with the Widest Moats
In the world of investing, one's portfolio should also be constructed along the same lines of the fortress and the moat. Warren Buffett has used the term "wide moat" at least 20 times since 1986 to describe his investment process in annual letters to Berkshire Hathaway (NYSE:BRK.A) (NYSE:BRK.B) shareholders. Clearly the moat-based model is considered a cornerstone of differentiation, and Buffett uses the moat analogy to determine whether a company is a desirable long-term investment prospect.
By identifying the strongest and most powerful forms of differentiation, Buffett has become a noble voice for value investing, and specifically, his skill set for buying wide-moat companies that have built up a big and defensible competitive advantage -- think Coca-Cola (NYSE:KO) and Wells Fargo (NYSE:WFC). However, if one follows closely Buffett's opinions on economic moats, he also believes in widening existing moats. In February 28, 2006, Buffett said in his FY2005 letter to Berkshire Hathaway shareholders:
Every day, in countless ways, the competitive position of each of our businesses grows either weaker or stronger. If we are delighting customers, eliminating unnecessary costs and improving our products and services, we gain strength. But if we treat customers with indifference or tolerate bloat, our businesses will wither.

On a daily basis, the effects of our actions are imperceptible; cumulatively, though, their consequences are enormous. When our long-term competitive position improves as a result of these almost unnoticeable actions, we describe the phenomenon as 'widening the moat'. And doing that is essential if we are to have the kind of business we want a decade or two from now.
Accordingly, the companies with the largest (widest) economic moats have provided a more defensive component that defines the company's competitive positioning and protects them from the closest rivals. Companies with wide economic moats have a better chance of long-term survival, and they also help to protect revenue streams, profitability, and market share. So, in theory, a larger economic moat is likely to be a steady and sustainable business model characterized by an extraordinarily high survival rate.
As most of you know (and as the title suggests), I like brick and mortar, so I can truly relate to the fortress and moat analogy. But there's more to it. Real estate is a core asset class, and it has been around even before publicly-traded stocks. Generations of wealth have been created based on the concept of defending against owned assets and identifying a strategy for managing risk. By preparing for the potential for loss (fortress and moat), skilled investors have managed to avoid losses when risk meets adversity.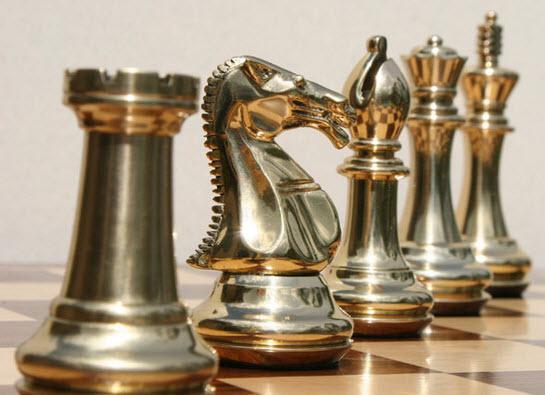 Now in 1960, thanks to Congress and President Dwight Eisenhower, real estate became an asset class available to individual investors. This legislation changed the dynamics of the real estate industry, and created a new approach to dividend investing.
The new REIT law created a vehicle that allowed both equity and real estate investors to invest in large-scale, income-producing real estate, through the purchase and sale of liquid real estate equities. Before 1960, the investment returns of commercial real estate equity, as a core asset, was available only to institutions and wealthy individuals having the financial wherewithal to undertake direct real estate investment.
Much like the evolution of fortresses, REITs have also evolved (over 5 decades) into an asset class with wider economic moats that enjoy a better chance of long-term survival. As we learned from the Great Recession, REITs with wider moats performed much better, and they were in a better position to defend against highly competitive forces. By protecting these differentiated revenue streams, the more durable REITs were able to defend against loss, and most importantly, grow dividends.
Let's Examine the Wide-Moat REITs
REITs buy mostly income-producing property, and avoid paying corporate taxes on the income so long as they pass the bulk of it to shareholders as dividends (of course, taxes are paid at the individual level, so there's really no tax avoidance). With REITs, investing in a diversified pool of real estate is as easy as buying shares of stock.
By owning shares in a modest, but growing REIT, you win two ways (if the dividends grow while you own a REIT). First, the higher payouts increase your yield and, second, the dividend increase usually drives the share price higher. To find the REITs with the best dividend growth prospects, you must pinpoint those with the fastest expected FFO growth. What's that?
Because property owners must deduct non-cash depreciation expenses when calculating earnings, even if the property is, in fact, appreciating in value, reported income is unrealistically reduced by those charges, and doesn't measure the actual cash flow generated by the properties. For that reason, the REIT trade association created a measure called "Funds from Operations" (FFO), which reflects the actual cash profits generated by a REIT's operations.
By measuring a REIT's dividend-paying history and future dividend growth capacity (utilizing Funds from Operations - the REIT version of earnings), an investor is able to determine which REITs enjoy the widest moats or the strongest sources of differentiation.
During the last economic conflict, the Great Recession, we saw numerous REITs unable to control the untimely risk, where we saw the end of Lehman Brothers and Bear Stearns, with the near-collapse of Citigroup and AIG. This financial disintegration, only paralleled by the Great Depression, saw financial markets in utter turmoil, with no certainty that any REIT would have access to capital. Many REITs were forced to cut or suspend dividend payments, let alone a handful.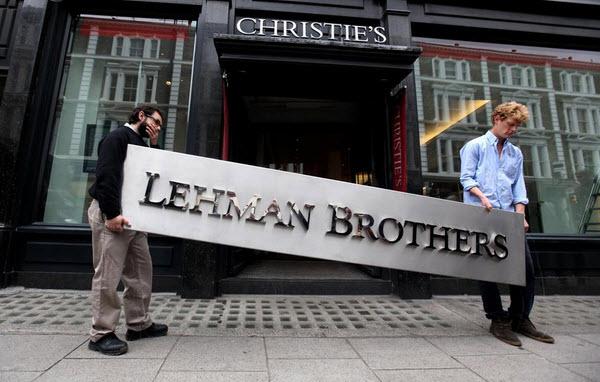 Since the latest recession, there are just 11 REITs (one was technically not a REIT then) that survived - not only maintaining their dividend payout, but also by increasing it. The following REITs include Federal Realty (NYSE:FRT), HCP Inc. (NYSE:HCP), Universal Health Realty (NYSE:UHT), National Retail Properties (NYSE:NNN), Tanger Factory Outlets (NYSE:SKT), Essex Property Trust (NYSE:ESS), Realty Income (NYSE:O), Urstadt Biddle (NYSE:UBA), W.P. Carey (NYSE:WPC), Omega Healthcare Investors (NYSE:OHI), and National Health Investors (NYSE:NHI).

In the book, The Most Important Thing, Howard Marks said, "Risk-control is invisible in good times, but essential". He went on to say, "Investing consists of exactly one thing: dealing with the future". So how is it that these 11 REITs were able to adequately prepare for the unknown and successfully defend against a beastly attacker that threatened the lifeline of every investor - the dividend?
Inside of every fortress, there is a crown jewel that is the hidden secret. That treasure box is the company's strongest source of differentiation, but when interrupted, the power of the repeatable model becomes an ominous signal. So when that treasure is jeopardized, it implies that risk is elevated and the company's stamina is considerably muted.
Alternatively, companies that continued to pay and increase dividends - even in the worst of conditions - succeeded because they were able to effectively defend against risk. Because of their strong sources of differentiation, they were able to defy the odds and sustain over time and through constant change. In other words, these 11 REITs had wider moats, and they were able to defend against that strongest source of differentiation called the dividend.
The Widest-Moat REIT
Many of you know that I research many U.S. Equity REITs, and it's likely that I have written articles on all of the 11 REITs mentioned above. In fact, you can read recent articles I have written on Realty Income (here), HCP, Inc. (here), Tanger Factory Outlets (here), W.P. Carey (here), and Omega Healthcare Investors (here). To be fair, there a few REITs that I consider "fortress" brands that did not increase their dividend (for one year), but they didn't cut either. Ventas, Inc. (NYSE:VTR) and Taubman Centers (NYSE:TCO) are among the few left standing.
As I consider my selection for the REIT with the widest moat, I must reflect on the price paid for the subject security. As a true value investor, it's absolutely essential that I not only buy the best REIT brands, but I must also buy them with a margin of safety that provides added assurance that the company will survive even in tough economic times, such as the last recession.
In absolute terms, I must buy REIT stocks with the most consistent profit margins, but I must also pay very close attention to the price I'm paying. In essence, by investing in securities that have a high margin of safety, I'm building an investment moat that protects my nest egg from temporary market declines. Value investing (buying earnings on the cheap) is the most reliable way to grow your nest egg, and in the words of the legendary Benjamin Graham:
The defensive investor must confine himself to the shares of important companies with a long record of profitable operations and in strong financial condition.
So here's the list of 13 "fortress" REIT brands, all characterized by an extraordinary record of consistent dividend payments. There REITs are ranked based on the highest to lowest P/FFO multiples:

As you can see, Omega Healthcare Investors has the lowest P/FFO multiple, however, as illustrated by the FAST Graph below, the "pure play" skilled nursing landlord is trading at fair value, not necessarily cheap. Omega closed at $34.86, and in my recent article, I recommended an entry price at $30.00 - no "wide moat" here.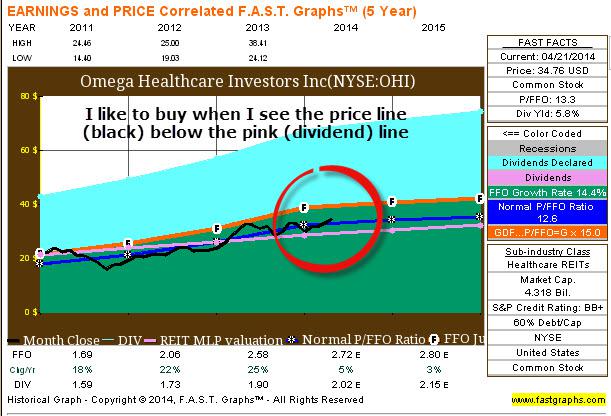 A few days ago, I wrote an article on HCP, Inc., and as I explained, "I'm ready to get back in the game". I'm getting more confident with the new CEO, and now I'm ready to "reconnect with HCP and start rebuilding trust". Of course, regardless of the management changes, HCP has continued to build trust, as evidenced by the company's exceptional track record of dividend payments (29 years of consecutive dividends paid - the only REIT in the S&P 500 Dividend Aristocrat index).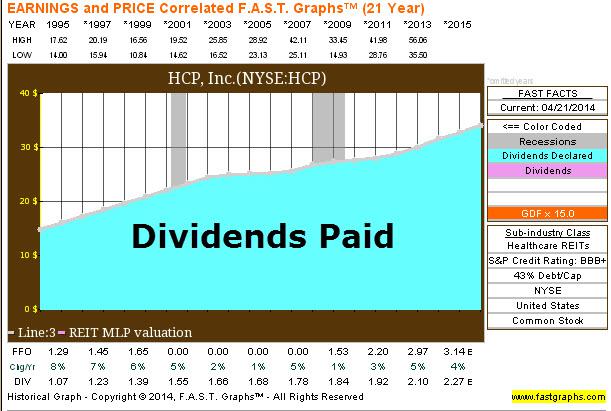 As illustrated below, HCP is trading at an attractive valuation, and I consider this a REIT that I can buy with a "wide moat". For someone ready to put their money to work today, I consider HCP to be a good buy (not a bargain) and I believe the dividend (yield is 5.36%) safe. This company has consistently generated durable income for almost 3 decades, and even in the most difficult times, shareholders were never ignored.
The most important treasure (the dividend) is locked away inside the fortress, and I consider the most imminent threat (rising rates) to be muted based upon the substantial moat that surrounds the security. In summary, HCP's track record of paying out dependable dividends is the power behind the moat and the reason an investor in the fortress brand should find added comfort and "sleep well at night".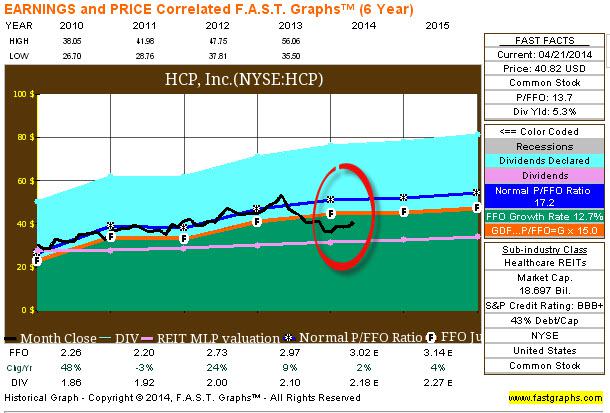 For more information on "wide-moat" REITs, check out my monthly newsletter HERE.
Source: SNL Financial and FAST Graphs.
Disclaimer: This article is intended to provide information to interested parties. As I have no knowledge of individual investor circumstances, goals, and/or portfolio concentration or diversification, readers are expected to complete their own due diligence before purchasing any stocks mentioned or recommended.
Disclosure: I am long O, DLR, VTR, HTA, STAG, UMH, CSG, GPT, ARCP, ROIC, MPW, HCN, OHI, LXP, KIM, WPC. I wrote this article myself, and it expresses my own opinions. I am not receiving compensation for it (other than from Seeking Alpha). I have no business relationship with any company whose stock is mentioned in this article.