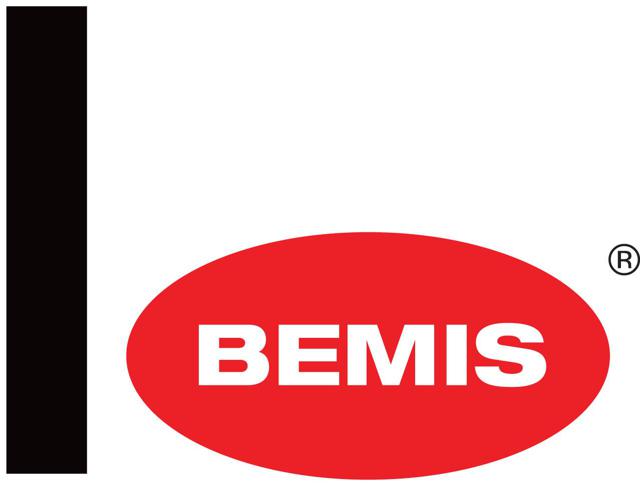 Bemis (NYSE:BMS) is a global manufacturer of packaging products and pressure-sensitive materials. The majority of Bemis' customers are in the food industry. Bemis has been around since 1858; it operates in a slow-changing industry. Bemis' operations are divided into 3 divisions:
% Sales by Division

U.S. Packaging

59%

Global Packaging

30%

Pressure Sensitive Materials

11%
Source: Bemis 2013 Annual Report
Current State of Affairs
Consumers continue to demand fresh, healthy food options with limited preservatives. The healthy eating trend has created growth in the high-barrier packaging industry. High-barrier packaging uses multiple layers of plastics to keep food with less preservatives fresh. Below are examples of packaging changes and growth opportunities for Bemis: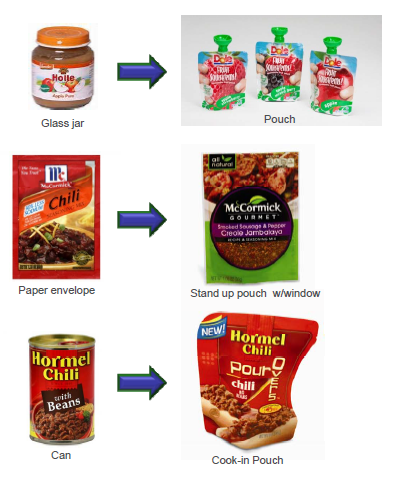 Source: Bemis Investor Briefing December 2013
The growing high-barrier packaging industry is less competitive than Bemis' traditional packaging products; high-barrier packaging has higher margins. Bemis is well-positioned to implement high-barrier packaging solutions globally through its overseas manufacturing facilities.
| | |
| --- | --- |
| Country | # Facilities |
| Argentina | 3 |
| Australia | 1 |
| Belgium | 1 |
| China | 3 |
| Brazil | 10 |
| England | 1 |
| Finland | 1 |
| Malaysia | 1 |
| Mexico | 3 |
| New Zealand | 1 |
| Wales | 1 |
| Total | 26 |
Source: 2013 Annual Report
Shareholder Return Catalysts
Bemis has returned about 45% of its operating cash flow to shareholders in the form of share repurchases and dividends over the last 3 years. Bemis' current dividend yield is 2.66%. If share repurchases are in line with their historical average, Bemis will repurchase about 2.00% of its market cap this year. Together, shareholders can expect about 4.50% return from dividends and share repurchases from Bemis going forward.
Bemis needs to capitalize on the growing high-barrier packaging market both domestically and abroad. If it does, the company will see its stagnant revenue increase.
Risks
Bemis operates in a highly-competitive industry. If the company cannot implement the latest packaging innovations into its operations, it will slowly fade away. Bemis does not have a strong brand name to fall back on; it can only achieve competitive advantage through better processes, technology, and price. If Bemis fails to innovate, its revenues will continue to decrease.
Valuation
Bemis appears to be fairly-valued based on a comparison of its peers.
| | | |
| --- | --- | --- |
| Company | Ticker | P/E |
| Bemis | BMS | 19.79 |
| International Paper | IP | 15.25 |
| Ball Corporation | | 20.55 |
| Rock-Tenn | RKT | 9.66 |
| Packaging Corp. of America | PKG | 15.26 |
| Mead-Westvaco | MWV | 21.49 |
| Aptar Group | ATR | 26.51 |
| Sonoco Products | SON | 19.54 |
Bemis appears to be overvalued based on its 10 year historical P/E ratio of 16.71. Overall, Bemis is trading at a premium to its historical valuation. I believe it is slightly overvalued at this time.
Dividend Aristocrat Comparison
Bemis ranks at number 27 out of 102 compared to other stocks with 25+ years of increasing dividends using the 5 buy rules from the 8 Rules of Dividend Investing.
Rule 1: 25+ Years of dividend increases
Rank: Bemis has paid increasing dividends for 31 consecutive years.
Why it Matters: The Dividend Aristocrats (stocks with 25+ years of rising dividends) have outperformed the S&P 500 over the last 10 years by 2.88% per year.
Source: S&P 500 Dividend Aristocrats Factsheet
Rule 2: Rank Stocks by Dividend Yield
Rank: Bemis has a dividend yield of 2.66%, which ranks it at 35 out of 102.
Why it Matters: The highest-yielding quintile of stocks outperformed the lowest-yielding quintile of stocks by 1.76% per year from 1928 through 2013.
Source: Dividends: A Review of Historical Returns
Rule 3: Rank stocks by payout ratio
Rank: Bemis has a payout ratio of 40.90%, which ranks it at 62 out of 102. The company's payout ratio is higher than the majority of other dividend aristocrats, which is undesirable.
Why it Matters: High yield low payout ratio stocks outperformed high yield high payout ratio stocks by 8.2% per year from 1990 to 2006.
Source: High Yield, Low Payout by Barefoot, Patel, & Yao, page 3
Rule 4: Rank stocks by revenue per share growth
Rank: Bemis has a revenue per share growth rate of 5.54% over the last 10 years, ranking them 43 out of 102.
Why it Matters: Growing dividend stocks have outperformed stocks with unchanging dividends by 2.4% per year from 1972 to 2013.
Source: Rising Dividends Fund, Oppenheimer, page 4
Rule 5: Rank stocks by their standard deviation
Rank: Bemis' long-term standard deviation of 25.03% ranks it at 31 out of 102
Why it Matters: The S&P Low Volatility index outperformed the S&P 500 by 2.00% per year for the 20 year period ending September 30th, 2011.
Source: Low & Slow Could Win the Race, page 3
Conclusion
Bemis has a long history of increasing dividends. The company actively returns money to shareholders through share repurchases. Bemis' growth has stagnated in recent years due to the competitive nature of the packaging industry.
The company has plans to further expand into the higher-margin high-barrier packaging industry. The ability of Bemis to adapt to changes in consumer packaging preferences will dictate whether the company begins growing again or not.
Disclosure: I have no positions in any stocks mentioned, and no plans to initiate any positions within the next 72 hours. I wrote this article myself, and it expresses my own opinions. I am not receiving compensation for it (other than from Seeking Alpha). I have no business relationship with any company whose stock is mentioned in this article.