Since the end of the 2nd quarter in June, The MSCI World Index is up roughly 5%. That's not a bad start to the second half of the year for world stocks, in spite of the U.S. hitting new lows in the first week of July.
Yet more noticeably, scores of foreign stock ETFs reached correction lows in May; each has been fairly consistent about logging "higher lows" in June as well as still higher lows in July. In contrast, U.S. stocks had moved down in the opposite direction.
Is this a return to the famous buzzword concept of "decoupling?" Maybe. Yet I am more inclined to believe that China led the world forward in the global reflation recovery… and that it is now leading the world forward out of a soft economic patch.
Remember, foreign markets actually bottomed in November of 2008, and charted "higher lows" in March of 2009. The U.S. hit its lowest lows in March of 2009, just as the rest of the world stock markets had already started on a path of price gains.
And it looks like it is happening again. You can find the foreign stock ETF phenomena of "higher lows" (May to June to July) in PowerShares China (PGJ), iShares MSCI Brazil (EWZ), iShares Australia (EWA), WisdomTree India (EPI) as well as Vanguard Emerging Market (VWO).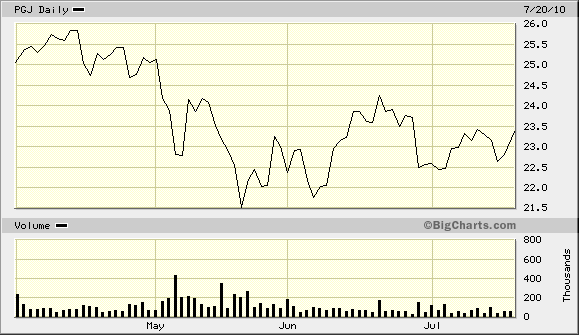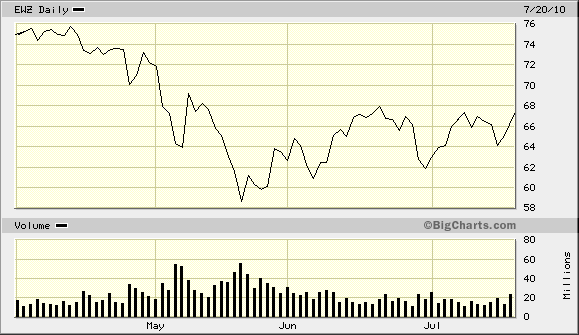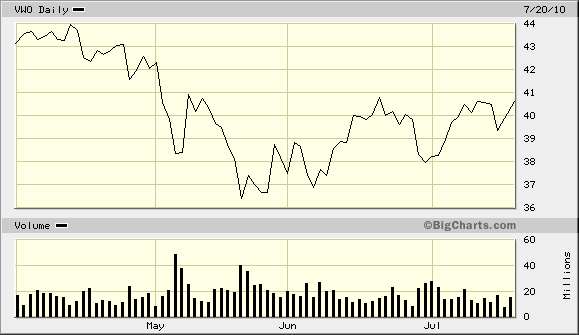 Disclosure Statement: Gary Gordon, MS, CFP is the president of Pacific Park Financial, Inc., a Registered Investment Adviser with the SEC. The company and/or its clients may hold positions in the ETFs, mutual funds and/or index funds mentioned above. The company receives advertising compensation at the ETF Expert web site from Invesco PowerShares Capital Management, LLC. The commentary does not constitute individualized investment advice. The opinions offered herein are not personalized recommendations to buy, sell or hold securities.