After two straight weeks where jobless claims came in lower than expected, today's report was higher than expected. While economists were expecting claims to come in at a level of 315K, the actual reading was 14K higher as claims rose to 329K from last week's revised reading of 305K. While the increase wasn't that large, the current level is the highest in two months.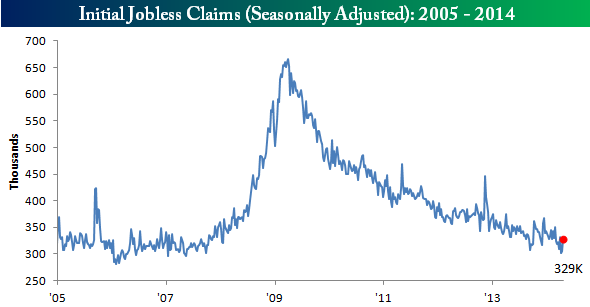 On a four-week moving average basis, jobless claims rose to 316.75K, which was an increase of 4.75K from last week's post-recession low of 312K. Next week, we will be dropping a level of 332K from the count, so barring another increase, the four-week moving average should decline next week.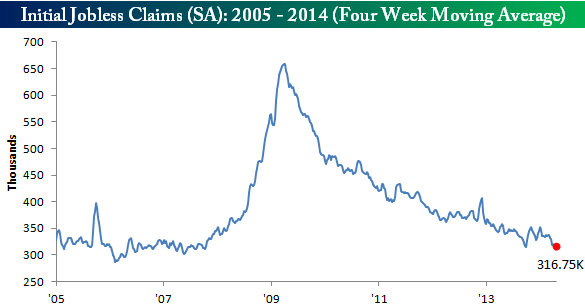 On a non-seasonally adjusted (NSA) basis, jobless claims actually fell by 20.9K. This is the lowest weekly reading for the current week of the year since 2006, and 67K below the average for the current week of the year dating back to 2000.