Although many regional banks announced their earnings reports Thursday, nobody was expecting any surprises. But what emerged was enough to revive sentiment toward the mending sector's ETFs.
The earnings expectations were that regional would report some slight improvements in the second quarter, which is pretty much what happened. But what's really turning the sentiment toward them around now is muted loan growth in big banks, reports Shanthi Venkataraman for The Street. That, analysts say, is what investors are looking for now that the asset problem seems resolved at the moment.

Joe Rauch for Associated Press reports that many regional banks still face substantial headwinds and margin is still under pressure. Overall, regional banks are setting aside less money to cover bad loans, and some are seeing loan losses ebb. Meanwhile, their funding costs are dropping as depositors grow willing to accept lower rates on their money.

SPDR KBW Regional Bank (NYSEARCA:KRE)
click to enlarge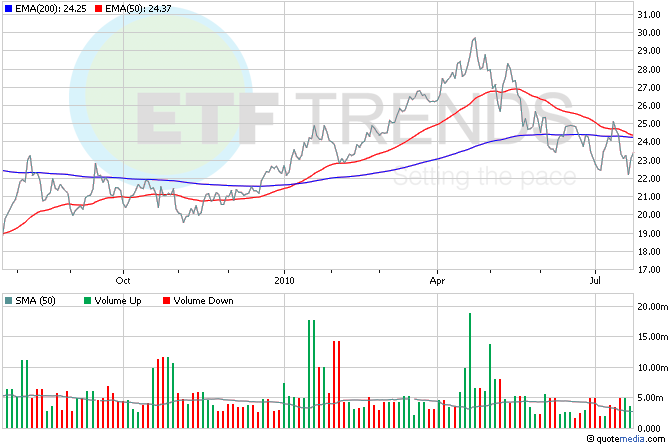 iShares Dow Jones U.S. Regional Banks (NYSEARCA:IAT)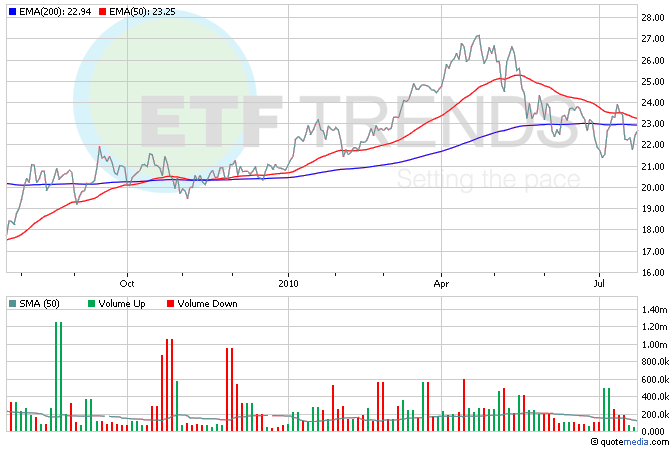 Tisha Guerrero contributed to this article .
Disclosure: None