The world's No. 3 tablet vendor, Asustek (OTC:AKCPF), will soon launch a $149 tablet with the new 64-bit quad core Intel (NASDAQ:INTC) Atom Z3745 SoC. The Asus ME176 7-inch tablet will feature the 1.33 GHz quad-core Atom Z3745 and will run Android 4.4 KitKat. It will reportedly come with 1GB of RAM, 8GB of internal storage, and an IPS wide-viewing angle display.

The Atom Z3745 is a low-power (2 Watt Scenario Design Power) system-on-chip (SoC) based on the 22-nanometer Silvermont architecture. It has 4 cores and 4 threads and the integrated graphics is Ivy Bridge-based with maximum frequency of 778 MHz. It is one of the 64-bit SoCs that Intel is delivering this year that's geared towards tablets and 2-in-1 notebooks.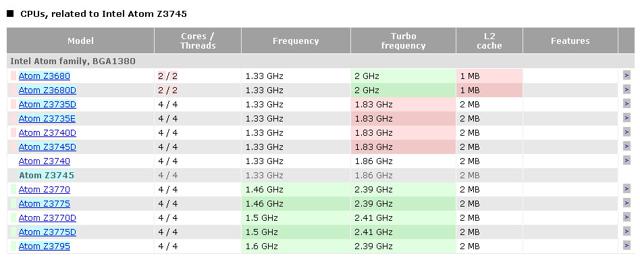 No, this is not a $5 chip that Intel is giving to Shenzhen white box tablet makers. However, the $149 price tag of the Asus Me176 is cheaper than the Allwinner A31 SoC-powered HP 8 Android tablet which retails for $170 in the U.S. This should inspire more Chinese tablet makers like Ramos, Onda, Cube, Teclast, and Ainol to be more aggressive in using Intel SoCs for their sub $150 tablets.
Onda and other Chinese tablet producers made a commitment to fast track their efforts to produce 64-bit Bay Trail-T tablets. Ramos is using 64-bit Bay Trail-T SoCs to create dual-boot Windows 8/Android tablets.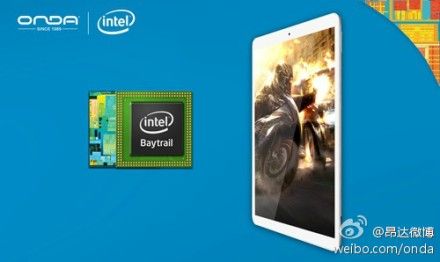 Source: Liliputing.com
Can it compete with the Galaxy Tab 4?
The most important question is will this Asus tablet be attractive enough to dent the sales of the Samsung Galaxy Tab 4. Remember that Samsung (OTC:SSNLF) dumped Intel and is using a quad core 1.2 GHz Snapdragon 400 chip for the Galaxy Tab 4. Samsung is launching the 7, 8, and 10.1-inch variants of the Galaxy Tab 4 in the U.S. on May 1.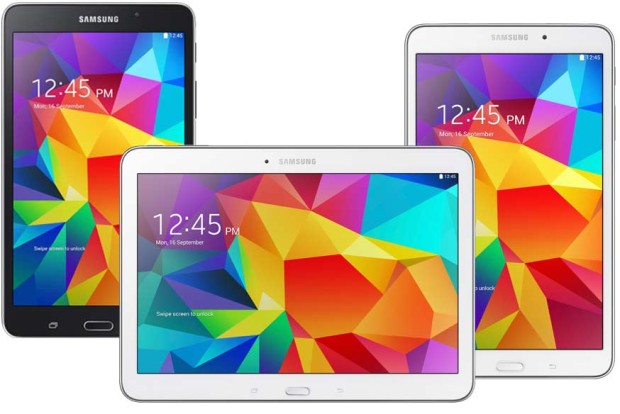 Source: Samsung
The Wi-Fi versions of the 7-inch Galaxy Tab 4 will retail for $199, the 8-inch for $269, and the 10.1 version for $349. If Asus can deliver a competent $149 7-inch MemoPad with Intel Inside, Samsung's budget tablet line-up for this year will find stiff competition. Asus, like Samsung, has a proven distribution network for Android tablets.
Intel's marketing subsidy can also help the Asus ME176 get more exposure through online and local advertising campaigns. Asustek's lower price tags for its Bay Trail-T tablets will all be in vain if the products do not get enough advertising. The reason why Samsung became dominant in Android phones and tablets is mainly due to the company's monster multi-billion ad budget.
Reuters estimate that Samsung spent $14 billion on marketing and promoting its products last year, more than triple the $4 billion spent in 2012. This is the main reason why other companies with better phones and tablets like HTC and BlackBerry, never had a chance against the onslaught of Galaxy S phones and Galaxy tablets.
Intel is being accused of losing at least $3 billion per year on its mobile chip division - a few more hundred millions in marketing subsidies for Atom-powered tablets should not provoke more complaints. The $149 tablet from Asus can help the company meet its 40-million-tablet-chips objective this year.
Intel's laggard performance in the stock market is largely due to its repeated failures in the mobile arena. INTC will find it difficult to hit $30 if it continues to be a money-losing bench player - forever watching on the sideline wishing it could play with the MVP Qualcomm (NASDAQ:QCOM) which keeps posting record numbers in mobile chip scoring.
Samsung's decision to use Qualcomm Snapdragon 400 for its new Galaxy Tab 4 products hurt Intel's tablet campaign this year. Hopefully, Asus and those white box tablet makers in Shenzhen causes the Galaxy Tab 4 to lose favor among budget-conscious customers. A $149 Asus tablet that has competitive benchmark scores and battery life is a better buy than the $199 Galaxy Tab 4.
Conclusion
Asus and its existing global distribution network is not enough to make the $149 ME176 MemoPad competitive with the Galaxy Tab 4. Intel needs to provide marketing assistance to Asus and Shenzhen tablet makers so they can match the marketing power of Samsung.
Acer is another major OEM that's using the new 64-bit Atom Z3745 SoC for the A1-840 Iconia tablet. However, it may not be a sub-$150 product like the one being offered by Asus. The OEM companies should also optimize the 64-bit power of the Z3745 to help their tablets deliver comparable performance against the Qualcomm Snapdragon 400. The Snapdragon 400, to my knowledge, is not yet a 64-bit SoC.
Here's the benchmark score for the new quad-core 64-bit Atom Z3745 from CPUBenchmark.com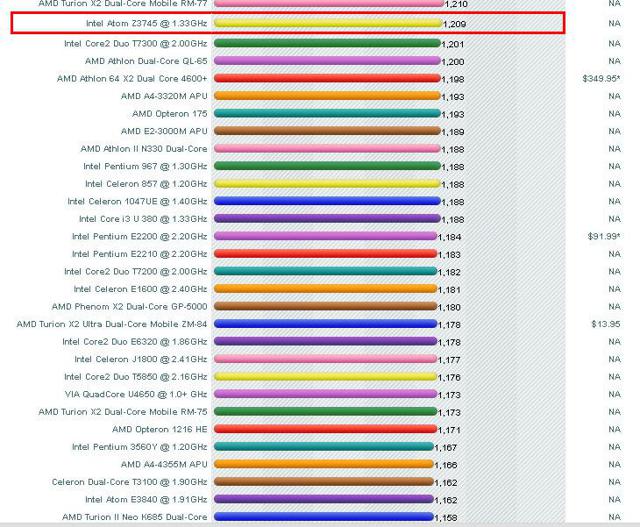 INTC is a BUY. It is currently betting (and deliberately losing) big money on mobile so that it remains relevant in the future - when consumer computing will go more tablet-based. Acer, Asus, and other device makers are strong enough to make up for the lost Galaxy Tab 4 business.
Intel's billions of net income from its almost-monopoly hold on servers and desktop processors should help the company weather the billions of losses on mobile that's predicted to last until 2016.
Disclosure: I am long INTC. I wrote this article myself, and it expresses my own opinions. I am not receiving compensation for it (other than from Seeking Alpha). I have no business relationship with any company whose stock is mentioned in this article.
Editor's Note: This article discusses one or more securities that do not trade on a major U.S. exchange. Please be aware of the risks associated with these stocks.