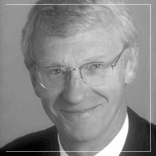 When I was but a financial puppy, voraciously reading the rational elders like Prechter, like Hoye, and like some old gold bugs whose names escape me... there was John Hathaway as well. I always looked forward to the Tocqueville Gold Fund manager's take on things.
Go here and download the PDF file entitled The Committee to Save the World (thank you Larry for forwarding). With the CoT improving and seeing gold getting dunked on the Kitco live chart over there on the right, perhaps we will break down from the bear flag as speculated in NFTRH94. My question is, who the hell cares? Today is likely the day I use the available cash in the BullionVault account and turn it into bullion (Note: while I recommend BV, I personally use it for swing trading gold).
Back to Mr. Hathaway, there is one bit I cannot reconcile:
"Former Fed Chairman Greenspan suggests the U.S. may have reached the limits of its borrowing capacity. If so, how will bigger stimulus packages be financed?"
To this I would say that Greenspan is reacting to the recent (it was only just this past spring) flirtation with an untenable rise in long term interest rates (decline in the long bond) to our "line in the sand" level of the EMA 100. Since then, herds of sheep have gotten scared, bought the bond and the US can and will finance itself as long as that implied confidence remains.
How long will it remain intact is very much in question, however. When inflation fears break out, you will not want to be bullish the USD my friends. Then again, what's the alternative, the euro? Don't make me laugh.
Gold is acting as money and it is likely to continue to do so until systems are compelled to change for the better.
We'll let Mr. Hathaway have the last word, which I could not agree with more. (Think about why people like Mr. Denninger come off as so angry when discussing the heavy, non-interest paying, barbaric, ancient lump of heavy metal that has historically acted as money, especially in times of stress in paper markets.)
"The fact that gold has become a popular topic of media conversation does not make it a bubble. The chirping of naysayers usually comes from assorted wallflowers that have simply missed the boat. Against a backdrop of wilting confidence in financial assets, gold is under owned by central banks, institutions, and individuals. One must distinguish between a near term overbought condition, to which any investment class in a secular bull market can become prone, versus a full scale mania. We are a long way from silly season when it comes to gold."
Disclosure: No positions mentioned