I admire Brian Krzanich for doing his best to deliver 40 million Intel (NASDAQ:INTC) tablet chip sales this year. His promise is now easier to fulfill due to the company's new $5 Bay Trail SoC offer to Shenzhen-based white box tablet manufacturers. Asustek and Acer are also helping Intel put 64-bit Atom Bay Trail-T chips inside Android tablets. These two companies can offset Samsung's defection to Qualcomm chips over its Galaxy Tab 4 tablets.
Since Intel's tablet mission for 2014 is almost a done deal, it may also be good for the company to take notice of the Amazon (NASDAQ:AMZN) Fire TV that's trying to displace the Apple (NASDAQ:AAPL) TV from its dominant position. The market for set-top boxes with gaming capability is significant. Tim Cook revealed that Apple TV generated $1 billion in sales for FY 2013.
The Connected TV Market is Huge
The connected TV market is therefore a big enough market which Intel can meddle with. As per Apple TV sales, there's a strong demand for streaming media or set-top boxes. Sadly, all the major players in the smart and connected TV boxes are not using Intel processors.
The new Amazon Fire TV is powered by Qualcomm's Krait 300 quad-core SoC. The low $99 price tag of the Fire TV should attract a lot of buyers. A 10-million unit sales for 2014 for the Amazon Fire TV is highly probable. Intel missed this Amazon boat, but I hope Intel will soon persuade some of its partners to come up with a set-top box with Atom processors.

Source: Amazon
The set-top box market is currently dominated by the Apple TV which holds 43% of the U.S. market. Apple's biggest rivals are Roku, Google's ChromeCast, and now the Amazon Fire TV. The Amazon product seems to be the best among its current peers because it has the best technical specs and features.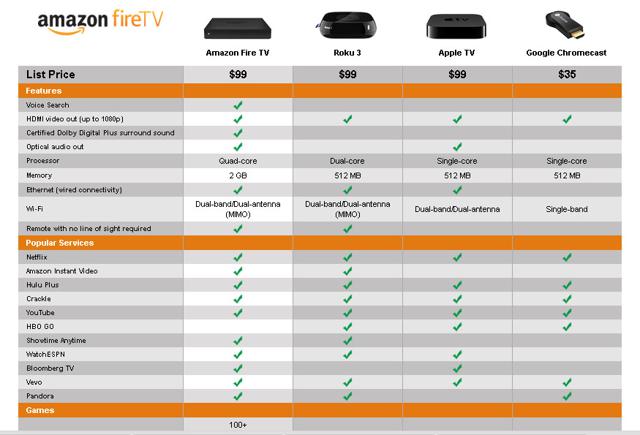 Source: Amazon
BI Intelligence is already predicting that the smart TV and streaming set-top is a future growth industry. People will want their basic home TV experience to be web-connected and to have casual gaming benefits without having to buy an expensive console like the Xbox One or PlayStation 4.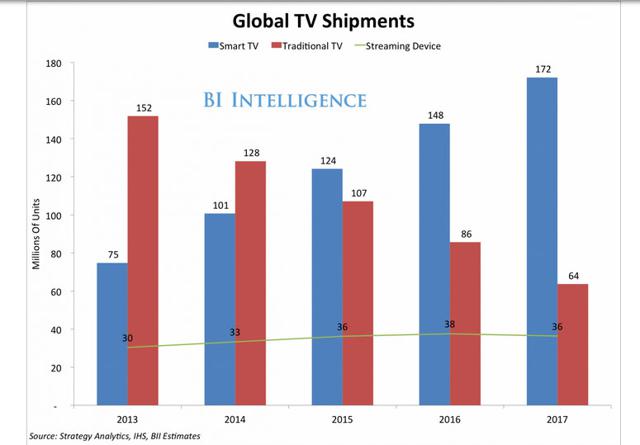 BI Intelligence is predicting that set-top sales for 2014 will hit 33 million. That's just for branded products like the Apple TV and Roku. It doesn't take into account Chinese Android TV boxes like the $63 Xiaomi Mi Pro set-top.
Intel's 64-Bit Bay Trail Is Good For Android Gaming
I believe that the new 64-bit Bay Trail chips of Intel can be used to produce $99 Android TV boxes too. A gamer already demonstrated that it's possible to run League of Legends on the Asus T100 Windows 8 Tablet which uses the older Atom Z3740. The Bay Trail-T 64-bit SoCs for Android gadgets should be good enough to match the gaming performance of the Amazon Fire TV.
Asustek or Acer can create the Intel-powered $99 Amazon Fire TV clone and make more money with a $29 dedicated game controller. Asustek is already reported to be working on an Android console but it is using Nvidia's Tegra 4 for the Asus Game Box. I hope Krzanich will consider the set-top market and ask some of its tablet OEM partners to produce Android set-top products with Intel chips inside.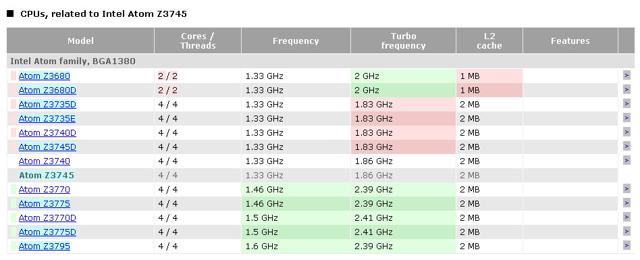 Intel Core i3 for Dual Windows/Android Gaming Set-Top
Intel can even outdo the Amazon Fire TV and Apple TV by coming up with a $199 set-top box. The said model should run full Windows 8.1 by using any of its Core i3 with HD 4400 or HD 4000 embedded graphics. Since Microsoft is already giving away free Windows 8.1 licenses, the $199 retail price tag is possible.
Intel's OEM partners who will make this $199 Core i3-powered Windows 8.1 set-top product can also make more money by selling a $20 or $30 game controller. Intel's HD Graphics 4000 is also good enough for League of Legends. HD 4000 IGP is even good enough to play StarCraft 2 and DoTA 2. It's also good enough to run my old favorite Diablo 3.
A $199 Intel-powered game box/streaming media set-top product won't offer Xbox One-quality living room gaming. However, a bigger-size box (and more, expensive maybe $299?) with a dedicated low-power AMD or Nvidia card might offer very decent frame rates on modern games like Crysis 3.
Intel's partners may also pre-install BlueStacks on top of the Windows 8.1 OS on this $199 set-top so that family members can also enjoy some quality Android gaming on their big HDTV set. The $99 Apple TV, Roku 3, Amazon Fire TV can run Android games but not Windows PC games.
Conclusion
I firmly believe that there's more money to be made on Intel-powered set-top box/mini-game consoles than tablets this year. Intel will likely lose another $3 billion this year over its mobile campaign due to contra-revenue. I hope that Krzanich considers entering the set-top business as a way to enhance Intel's Internet of Things ambition.
Amazon, Google, and Apple won't be making set-top products if the market is not promising. Intel needs all the revenue it can generate to offset its losses on tablet and smartphone chips. Smart appliances can connect to the Intel-equipped set-top box for data sharing or file transfers.
INTC is a BUY. This semiconductor company has good fundamentals and enjoys near-monopoly advantage over server, PC, and Chromebook processors.

Source: INTC
Disclosure: I am long INTC, AAPL. I wrote this article myself, and it expresses my own opinions. I am not receiving compensation for it (other than from Seeking Alpha). I have no business relationship with any company whose stock is mentioned in this article.