In my previous article, I said I was waiting for the Tesla (NASDAQ:TSLA) bears to bring it down to $180 before I consider making a buy-in. It's almost a month since Seeking Alpha published that write-up. The legion of TSLA shorts still failed to bring down the stock to south of $190.
On April 14, Tesla was reported to be the most shorted NASDAQ 100 ticker after the big NASDAQ sell-off. A look on the history chart showed the Tesla bulls were strong and never let the shorts bring the stock down below the $190 barrier. The "most-shorted" report did cause a lot of sell-side action on April 15. However, TSLA still managed to hit $219 last April 22.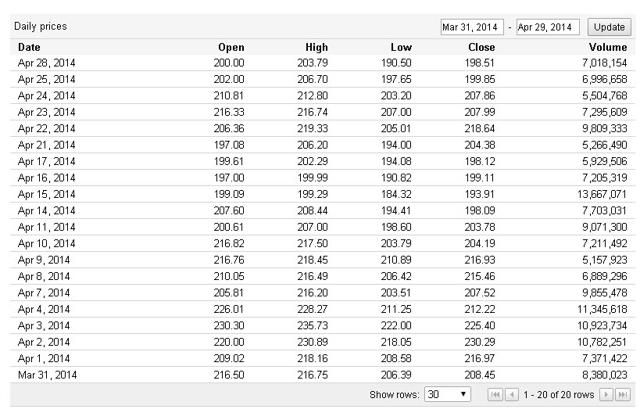 Source: Google Finance
The April 22 run-up was attributed to Elon Musk personally delivering the first Tesla Model S units to China customers. The euphoria over Tesla's entry into the fastest growing car market in the world is a strong incentive for bulls. Despite the well-written gigafarce assessment, TSLA is still trading well above the $150 valuation of Trefis.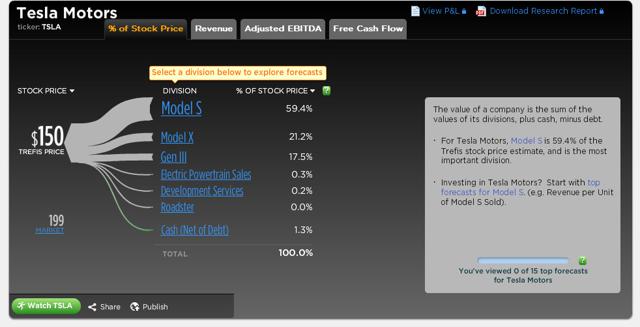 The longs learned about the "20 key risks" but few joined the sell-side team. The vigorous defense of Tesla is as intense as ever. Tesla is still the No. 36 most shorted ticker but the number of short shares decreased over the March 31 to April 15 time period.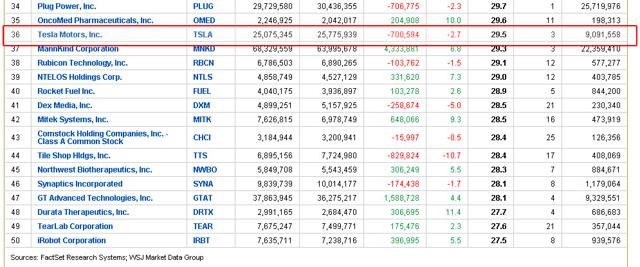 The high 29.5 short float interest and the fact that TSLA refuses to go south of $190, is compelling evidence that deep stack Tesla defenders are many in numbers too. Tesla, like Joe Carroll, has some serious cult-like following that is ardently pushing back against the bear army.
Please don't castigate me for comparing Tesla to a fictional charismatic serial killer. This is just a lighthearted analogy. Tesla write-ups here at Seeking Alpha are all too heated and serious.
The main thesis of this article is to show that Tesla has achieved a cult-like status where fundamental metrics do not matter to its more devoted legion of believers.
The Finviz and Yahoo Finance metrics charts are not deterring the believers from vigorously defending TSLA. The sell-side team who keeps exposing Tesla's atrocious metrics is on a futile mission.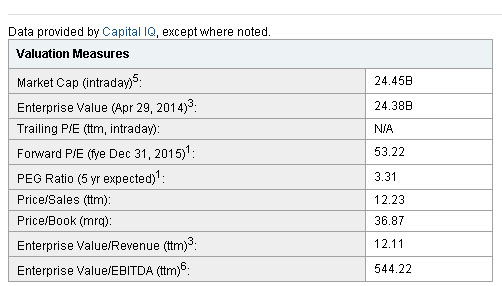 EV/EBITDA of 544.22, P/S of 12.23, P/B of 36.87 should be monstrous deterrents however TSLA still fared better than most other MOMO stocks.

Source: Google Finance
Tesla, unlike other MOMO tickers, has a large sect of supporters. Only CFO Ahuja Deepak is the Tesla insider who sold shares this year. According to Reuters Finance, there was also a net increase in institutional holdings during the previous three months.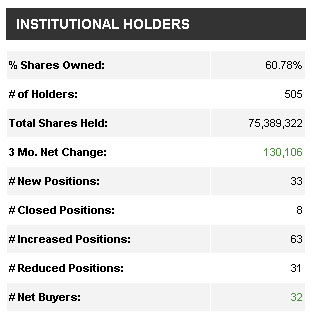 Alibaba Gets Recruited, China Unicom Is Also Willing
Tesla's China venture just got a big helping hand from Alibaba. Chinese customers who want to order Tesla Cars can pay via Alipay. Tesla's first corporate client before was eHi who bought two Tesla S units for its rental services. China Unicom is also reportedly negotiating with Tesla regarding in-vehicle information services on Tesla cars.
Elon Musk is very bullish on the Chinese market. Out of his 30,000 global car sales estimate for this year, Musk said he expects 5,000 of them coming from China. Only 14,600 EV units were sold for the whole of 2013 in China. However, Q1 2014 data showed 4,095 electric cars were sold, a sharp increase compared to last year.
China is the fastest growing market for cars and EV sales there might pick up when they become more affordable.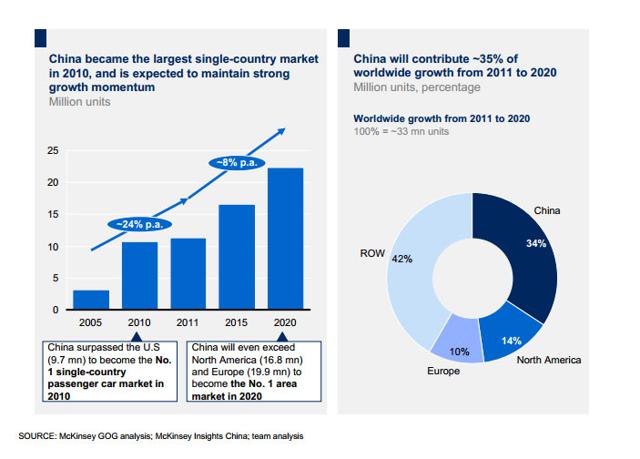 The management is still negotiating more incentives to reduce the price of the Model S in China. The 25% import duty imposed on non-local vehicles makes the 85-kilowatt battery equipped Model S cost as much as $118,000 to Chinese customers. It will take 3-4 years before Tesla can locally produce cars.
Musk said his company will spend hundreds of millions of dollars to build a network of charging stations in China. Free SuperChargers will be available in Beijing and ShangHai. Tesla is fast-tracking its network of charging stations in North America and China will likely deserve the same treatment.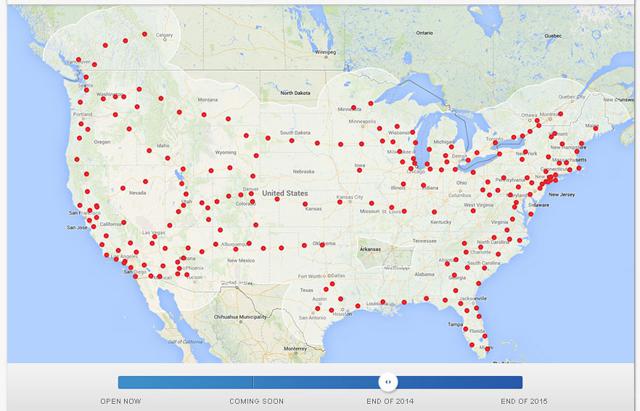 Source: Tesla
The billionaire Elon Musk knows very well that China is producing more millionaires than any other emerging countries. Asia has more millionaires now than North America. Hong Kong, a Chinese territory, has enough millionaires to fulfill Elon's 5,000 Tesla S sales forecast for this year.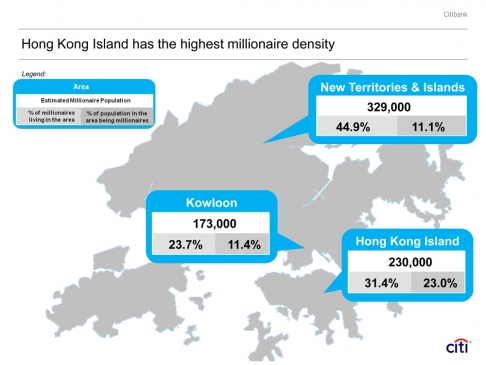 Source: Citibank
Tesla bulls should appreciate that Musk is selling its high-priced Tesla S aggressively in China and Japan, where there are so many millionaires.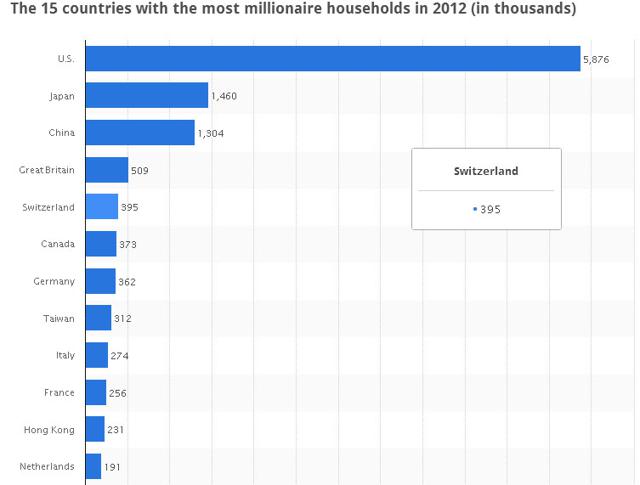 Source: Statista
Elon's killer business instinct tells me that sub-$35,000 Tesla models are still years away. As long as he can't persuade Panasonic to put up the rest of the money, Gigafactory's delay is a big obstacle towards mass-market EV. He is currently doing great penetrating markets where there are enough customers who can afford the Model S.
Conclusion
Due to the cult-life devotion of Tesla supporters, it is dangerous for the small retail investor to short it. It is best to wait and watch if the sell-side team will gain enough numbers to overcome the steadfast defense of Tesla bulls. I'm resigned to never seeing TSLA fall to $180 within the next 30 days.
The Tesla bulls are many and strong. I am sitting on the fence because shorts might get gored if and when Elon reveals that Gigafactory's financing is complete. Right now, Musk is distracted with his legal fight against the U.S. Air Force. But when he gets into it, he can find the other $2 billion to start constructing the Gigafactory.
Disclosure: I have no positions in any stocks mentioned, and no plans to initiate any positions within the next 72 hours. I wrote this article myself, and it expresses my own opinions. I am not receiving compensation for it (other than from Seeking Alpha). I have no business relationship with any company whose stock is mentioned in this article.