Recently Citi Equity Research released an updated list of global bond refugee stocks. Stocks with higher dividends ands lower volatility as an alternative to bond investments. Among companies making the cut is Altria (NYSE:MO) with a current dividend yield of 5.0%. Previously we reviewed MO's sister company Philip Morris International (PMI) We continue below with Part VIII of this series. Bond Refugee Recommend Actions:
Overall Bond Refugee Rating: Buy
Valuation: Attractive
Dividend Stability: Highly Stable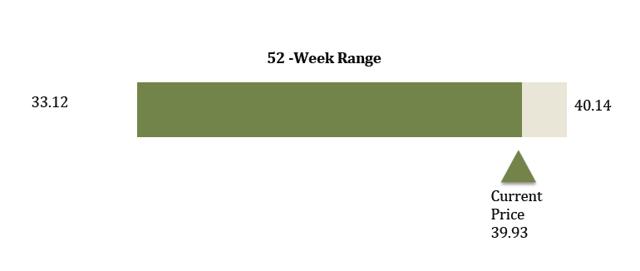 Background
MO engages in the manufacturing and sale of tobacco products. MO markets many of the most widely recognized brands in the sector including its flagship Marlboro cigarettes and smokeless tobacco Skoal and Copenhagen brands. In addition MO markets a number of tables wines, engages in leasing and retains an economic interest in SAB Miller.
MO has a dominant market position in the cigarettes business generating 80% of profits in the category driven by its flagship Marlboro brand. As the chart below indicates Altria has substantial opportunity in the non-cigarette tobacco product lines.
Tobacco product pricing increases, much due to taxes, combine with shifting consumer preferences has led to a persistent decline in volume. MO's ability to manage volume declines in its core cigarette business will be key. Volumes have declined substantially over the last seven years but have stabilized in the negative 3 to 4% range. To date volume declines have been managed through improved operations and share buybacks to maintain and grow EPS.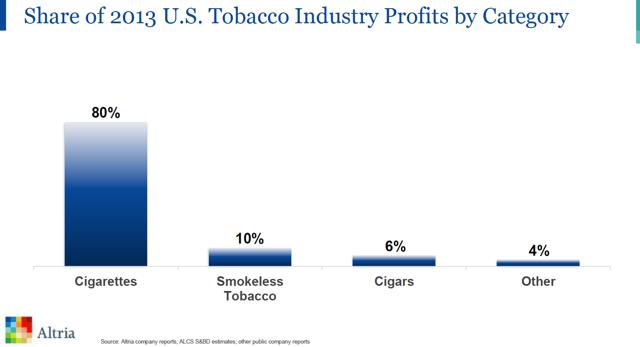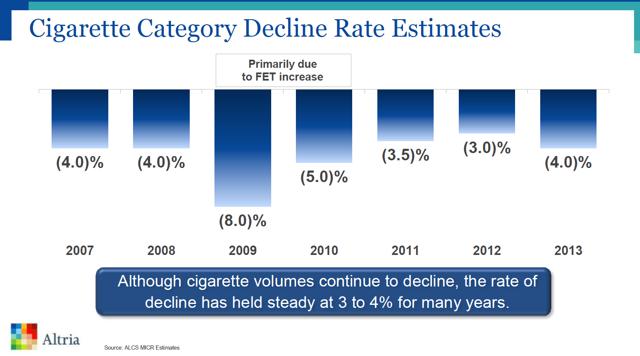 Valuation
MO has a $77.8 billion market capitalization and enterprise value of $87.8 billion. MO trades at a modest premium to the S&P 500 on trailing and forward P/E basis. MO trades at a modest discount to the consumer staples sector on both a trailing basis. MO's 10.7% discount to sector on a forward basis indicates there is more upside even after trading near 52-week highs.
Analysts estimate MO's earnings will grow at 7.4% annually over the next five years versus 11.85% and 9.23% for the S&P500 and consumer staples sector respectively.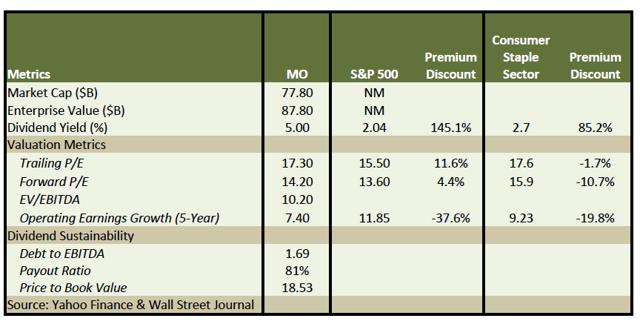 We rate MO as a buy based on bond refugee criteria that stresses relative value and stability of income.
MO trades at a substantial discount to the consumer staples sector on a forward earnings basis.
MO's projected five-year growth rate of 7.4% is approximately 180 basis points below the consumer staples sector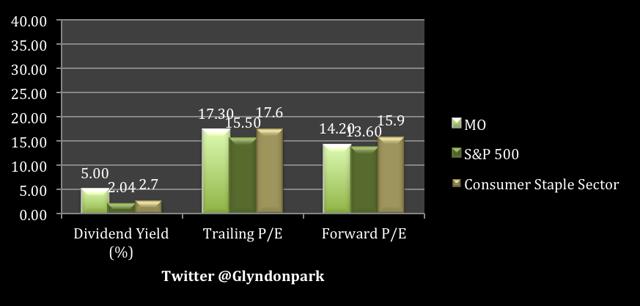 Dividend Stability
MO has an outstanding track record of increasing dividends and share buybacks. In financial measures MO has a debt to EBITDA ratio of 1.69. The current debt levels are easily managed with existing and projected cash flow. MO paid 81% of earnings on a trailing basis. MO management is targeting an 80% payout ratio along with 6 to 9% earnings.
We rate MO's dividend stability as highly attractive:
MO's extended history of dividend increases and management commitment to sustaining shareholder returns.
Projected payout ratio and cash flow are easily supported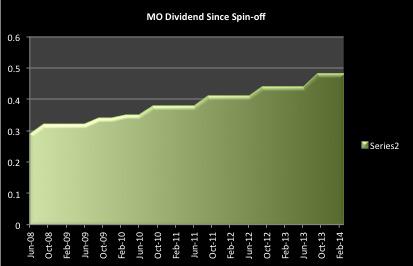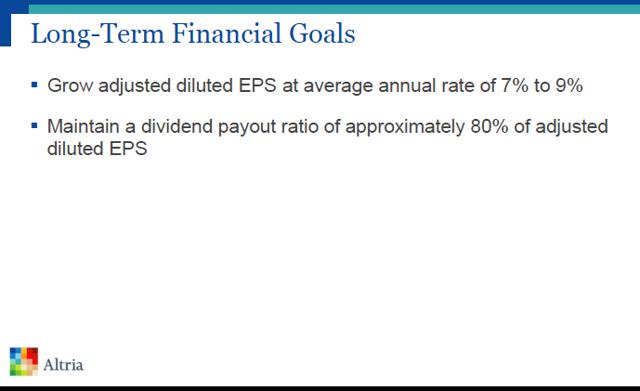 Sources:
Altria Company Presentations
Yahoo Finance
Wall Street Journal
Disclosure: I am long MO, PMI. I wrote this article myself, and it expresses my own opinions. I am not receiving compensation for it (other than from Seeking Alpha). I have no business relationship with any company whose stock is mentioned in this article.