As I predicted yesterday, the short Intel (NASDAQ:INTC) - long Teradyne (NYSE:TER) paired trade I had entered on 7/22/2010 moved strongly into profit today.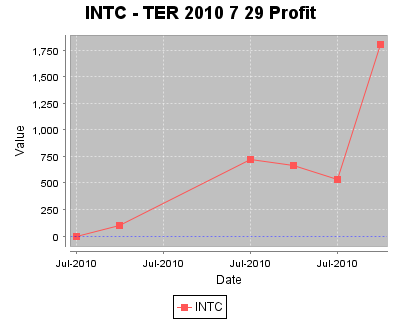 That in itself would not be a reason to close the trade out, but I closed this paired trade out today at a good profit because as seen in the picture below, our Value metric for this paired trade made a zero-crossing and is moving towards the other extremum. Compare this picture to the one day before picture I posted yesterday in my InstaBlog.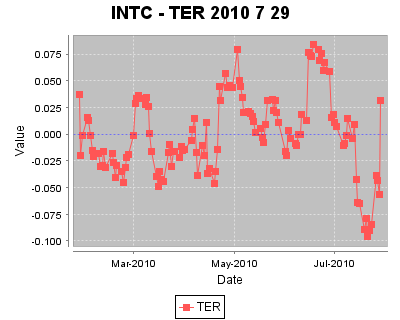 Rather than take our chances and wait for POSSIBLY more profit as it swings to the other extreme, I took profit on this trade today.
Disclosure: None