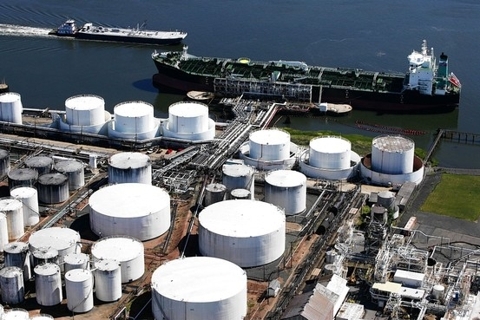 Click to enlarge
For those seeking to invest in something that provides a little income stream on the side, exchange traded funds (ETFs) now provide exposure to Master Limited Partnerships (MLPs). But wait…what are MLPs?
MLPs are partnerships. The general partner is responsible for running the partnership while individual investors are limited partners, according to Harry Domash's Dividend Detective. Income is allocated among all partners, proportionate to the percentage of ownership.
The term MLP generally only applies to businesses related to the use of natural resources; for example, the transportation or extraction of natural gas. In some instances, real estate can be MLPs.
The big draw for MLPs is that they do not incur income taxes. Although, 90% of the MLP's income needs to come from real estate, commodities or natural resource services and operations to qualify for the tax perks. It should be noted that MLPs may not be suitable for IRAs and other tax-shelter portfolios.
The ETN JPMorgan Alerian MLP Index ETN (NYSEArca: AMJ) is another option for MLP exposure. The fund provides an income stream that may be better than most bond or equity funds, with ample room for increased distribution in the future, remarks Paul Justice for Money Show. The fund tracks the Alerian MLP Index and has an expense ratio of 0.85%.
Currently, most MLPs provide yields that are higher than the market, and the more efficient partnerships have been increasing distributions faster than most high-income securities. The only drawback to an ETN is that it represents an unsecured obligation of a bank behind it – the ETN is only good if the bank remains solvent. There are, however, some ETFs in the works that will give exposure to the space.
Max Chen contributed to this article.