Just in case the market does bust to the upside, here are a few long candidates (click on charts to enlarge).
I don't believe I've ever heard of this company, EZchip Semiconductor (EZCH) and it's always odd when this happens outside an IPO. When our girls were younger we'd play a game where they'd name a company and I'd tell them the ticker symbols…ah, the good ole days when they weren't teenagers. I guess I don't know all the ticker symbols after all. This could be one to watch despite the lower volume.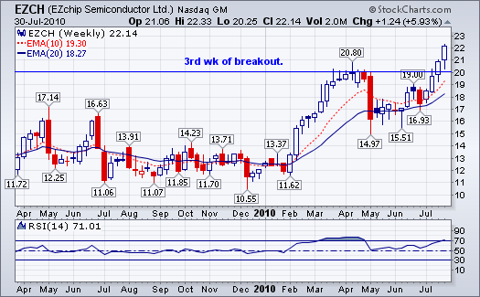 AXT (NASDAQ:AXTI), another small semi stock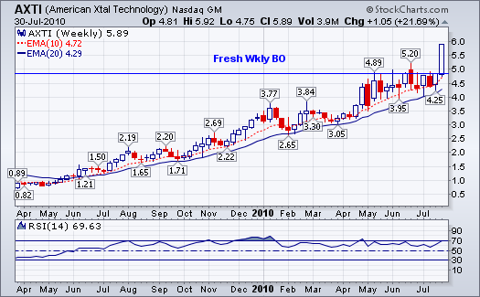 Steve Madden (NASDAQ:SHOO) looks like it's primed and ready to break to new multi-year highs.