Unlike some stocks which are now looking completely egregious but still have people chasing after them as (like these examples)... (Click to enlarge)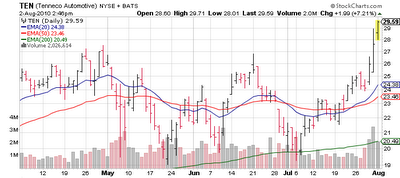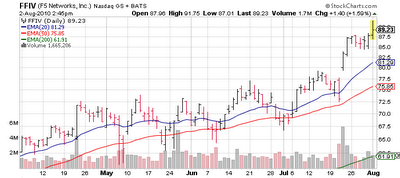 ... I feel more comfortable with stocks that make a nice move, consolidate, churn a bit, and then start a new leg up.
This seems to be the case with Monsanto (MON) after resting for 2.5 weeks. I don't see much resistance until mid $64s, so I'll throw on another 1.8% exposure to the 2.4% I already have.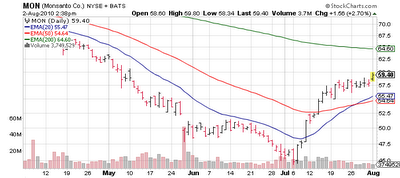 The game plan with this one is to sell material exposure if and when mid $64s is reached. If the stock is strong enough to just burst through, I'll get the shares back I sold and keep riding it.
Disclosure: Long F5 Networks, Monsanto in fund; no personal position