Recently Citi Equity Research released an updated list of global bond refugee stocks. Stocks with higher dividends ands lower volatility as an alternative to bond investments. Among companies making the cut is Chevron (NYSE:CVX) with a current dividend yield of 3.4%. Below we continue our review of CVX in Part XII of this series.
Bond Refugee Recommend Actions:
Overall Bond Refugee Rating: Buy
Valuation: Highly Attractive
Dividend Stability: Highly Stable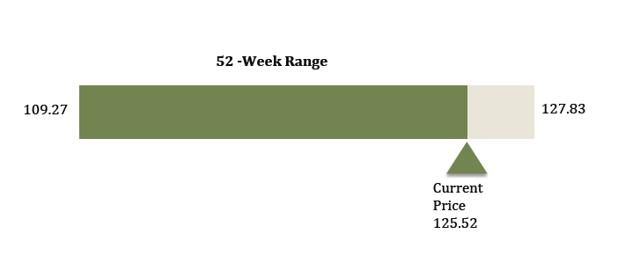 Click to enlarge
Background
CVX is a global integrated energy company that engages is exploration, transportation, and marketing of petroleum products.
Valuation
CVX has a market capitalization of $239.1 billion, enterprise value of $240.6 billion with a current trailing PE of 13.3. CVX PE on projected earnings is 11.1. CVX trades at a discount to the S&P 500 and the energy sector on both a trailing and forward basis. On an enterprise basis CVX trades at only 5.8 times trailing EBITDA.
CVX's earnings are expected to grow by 5.2% annually over the next five years, slower than both the S&P 500 and energy sector.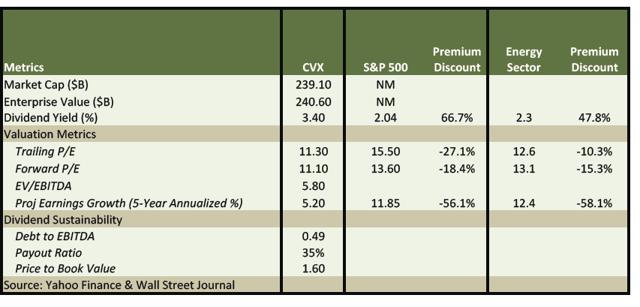 Click to enlarge
We rate CVX as highly attractive based on bond refugee criteria that stresses relative value and stability of income.
CVX's earnings multiples are at a 27% discount to the S&P 500 and 15% forward earnings discount to the energy sector. Given the discounts CVX shares have significant upside.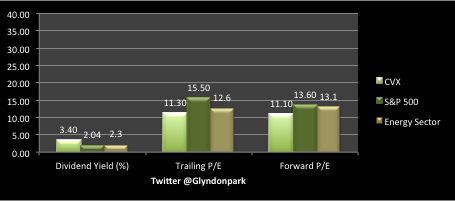 Dividend Stability
CVX has a long track record of increasing dividends. Looking at the slides below from CVX company presentation, CVX dividend growth has exceeded both the S&P 500 and their peer group. Further management has identified growing dividends and returning capital to shareholders as a top priority. In fact CVX announced a 7% increase in their quarterly dividend to $1.07 per share. (4$.28 annualized)
From a financial view, CVX balance sheet is very conservative, with debt ½ of annual EBITDA. CVX pays out only 35% of earnings leaving substantial room for increases even before earnings growth is considered.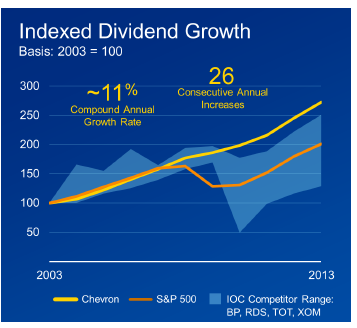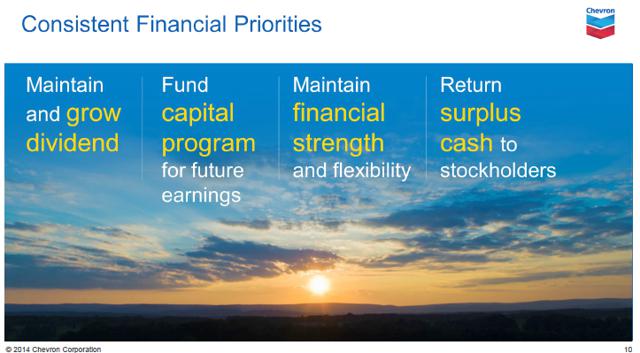 Click to enlarge
We rate CVX dividend stability as highly attractive based on:
CVX history and commitment to growing dividends.
CVX balance sheet an payout ratio is very conservative.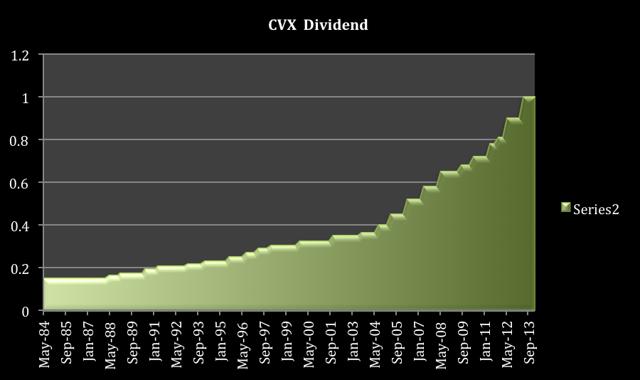 Click to enlarge
Sources:
Yahoo Finance
Wall Street Journal
S&P
Disclosure: I have no positions in any stocks mentioned, and no plans to initiate any positions within the next 72 hours. I wrote this article myself, and it expresses my own opinions. I am not receiving compensation for it (other than from Seeking Alpha). I have no business relationship with any company whose stock is mentioned in this article.