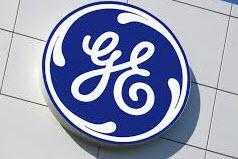 I have been touting the merits of General Electric (NYSE:GE) for dividend investors in recent weeks. Consequently, I have received numerous requests from readers as to my thoughts on the recent news GE plans to buy the French energy company Alstom. I decided to let the dust settle and do some due diligence prior to prophesying on the transaction. After careful review, I have determined the deal should have a substantial positive impact for GE's bottom line for a multitude of reasons. Subsequently, dividend investors in the stock should benefit greatly. In the following sections, I will detail my top three reasons this is an astute move by GE thereby benefiting dividend and income investors in the company.
Three major positive outcomes of the deal
General Electric's use of stranded overseas cash to secure the company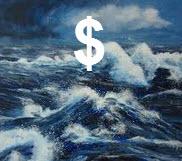 A majority of GE's $89 billion cash hoard remains outside the U.S. General Electric plans to use a portion of the $57 billion the company has accumulated overseas to buy France's Alstom SA. This would constitute GE's largest acquisition ever at $17 billion. Nonetheless, if the cash were to be repatriated to the US it would be subject to a 35% corporate tax rate. So GE in effect is already receiving a huge discount with regard to the purchase. Furthermore, rather than the money wasting away in foreign coffers, it will be put to good use and effectively lower the total cost of acquisition. Furthermore, the transaction provides an opportunity for substantial inorganic growth. In order for GE to reach the company's growth goals, GE needs to grow inorganically by acquisition as well as organically. This is the only way to substantially move the profit needle.
GE getting Alstom at bargain basement prices

Alstom is basically on sale right now. The company designs and installs turbines, windmills, plants and grid installations that generate and transmit power.
The company also designs and provides service for trains, trams and metros. Alstom maintains leadership in rail transportation currently and is among the top three companies in power generation and transmission. Alstom has achieved this position by a series of complex JVs and partnerships in several emerging markets.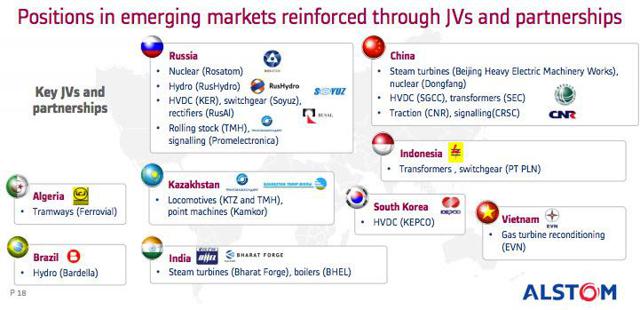 (Image provided by Alstom.com)
As a result, the company's profits are extremely pressured due to aging technology, lots of red tape from the multitude of acquisitions, poor money management and inefficient operations. All these issues led to the company almost going bankrupt in recent years.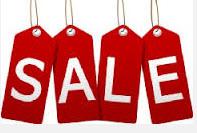 I surmise GE is getting the company at a bargain basement price due to Alstom's weakened negotiating position. Furthermore, I submit GE has the wherewithal, resources and know how to streamline Alstom's operations and substantially increase the company's profitability.
The deal will rapidly expedite GE's goal to derive 70% of the company's earnings from energy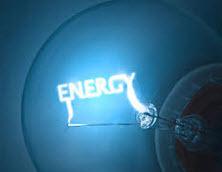 GE's goal to generate 70% of earnings from the energy sector may be poised to shift into high gear with the Alstom acquisition. This deal coupled with GE's plans to divest $4 billion by spinning off the consumer finance business in an initial public offering later this year may just get them there. Furthermore, the company plans to shed all operations that aren't meeting a minimum profit margin target of 10%, which should vastly improve the bottom line. Finally, the fact GE plans to shift the majority of the company's earnings generation from the financial to energy operations may augur expansion of the company's multiple. Energy sector stocks traditionally trade for twice the multiple of financial sector stocks on average.
The upside is not currently priced in
GE is trading for a forward P/E ratio of approximately 15.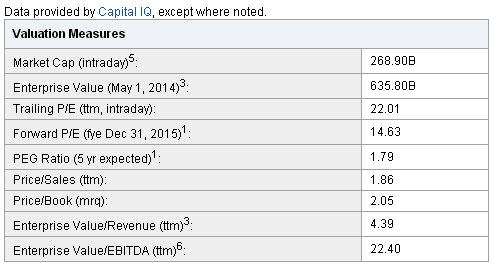 (Table provided by Yahoo.com)
Once GE's turnaround is complete and Alstom's operations are streamlined, the stock could easily trade at a multiple of 18 or better. This implies the potential for significant upside lies ahead.
Downside Risks

Alstom has a ton of debt and is currently a tangled web of inefficient joint ventures and partnerships. The current state of affairs allows for substantial risk of massive unknown unknowns. Once GE really starts digging in the company may find it wasn't such a great deal after all.
A recent report from Bloomberg quoting people familiar with the situation states a meeting between Francois Hollande and Jeff Immelt went well on the 28th. Purportedly, the government will not stand in the way of the deal. Although, the acquisition will most certainly come with several conditions from the French government which may weigh on profits somewhat.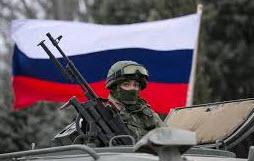 Furthermore, geopolitical uncertainty is on the rise as the Russia/Ukraine conflict appears to be escalating. This may hamper a global recovery in its infancy just as the market hits all-time highs. This is an extremely precarious position to be in.
A unique opportunity for capital appreciation and income production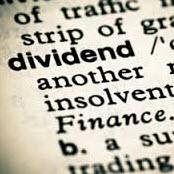 GE is making all the right moves to increase shareholder wealth. The company's growth story is intact and most importantly pays a hefty dividend of 3.3%. GE is essentially a dividend-paying stock with the potential for both capital gains and income production. This combination of capital gains and income production makes the company a buy in my book for dividend and income investors.
Conclusion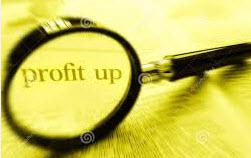 I propose the Alstom acquisition will be accretive on the outset for GE shareholders. I see this as a definitive buying opportunity. The Alstom acquisition provides GE with the opportunity to expedite the transition into the energy sector. The use of offshore funds to acquire the company is a huge plus as well. Obtaining shares of GE with the potential for multiple expansion and a 3.3% dividend yield seems like a no brainer to me. With GE's outstanding dividend yield and the company's opportunity for growth, you have a recipe for outstanding returns. Nevertheless, if you choose to start a position in any stock, I suggest layering in a quarter at a time at a minimum to reduce risk.
Disclosure: I have no positions in any stocks mentioned, but may initiate a long position in GE over the next 72 hours. I wrote this article myself, and it expresses my own opinions. I am not receiving compensation for it (other than from Seeking Alpha). I have no business relationship with any company whose stock is mentioned in this article.